Co-founder and Creative Director for Dxpe Chef,
@Machariabrian
, tells us what it takes to make iconic clothing with an urban edge.
Nice to mee you Macharia.
Style is obviously a big part of your life. When did it all start?
As far as I can remember, I've always been configuring, remixing, destroying and customising nearly every garment I laid my hands on. So I guess it's a natural extension of who I am.
What inspired you to create Dxpe Chef?
Dxpe Chef was started in 2008, it began out of demand rather than a conscious decision to start a brand. I created a few pieces for a friend who I nicknamed 'Dope Chef', once he wore it a demand from others grew and grew and the rest is history.
Nice. So, what's life like at Dxpe Chef HQ?
We're all always designing, all we do is eat, drink and sleep design.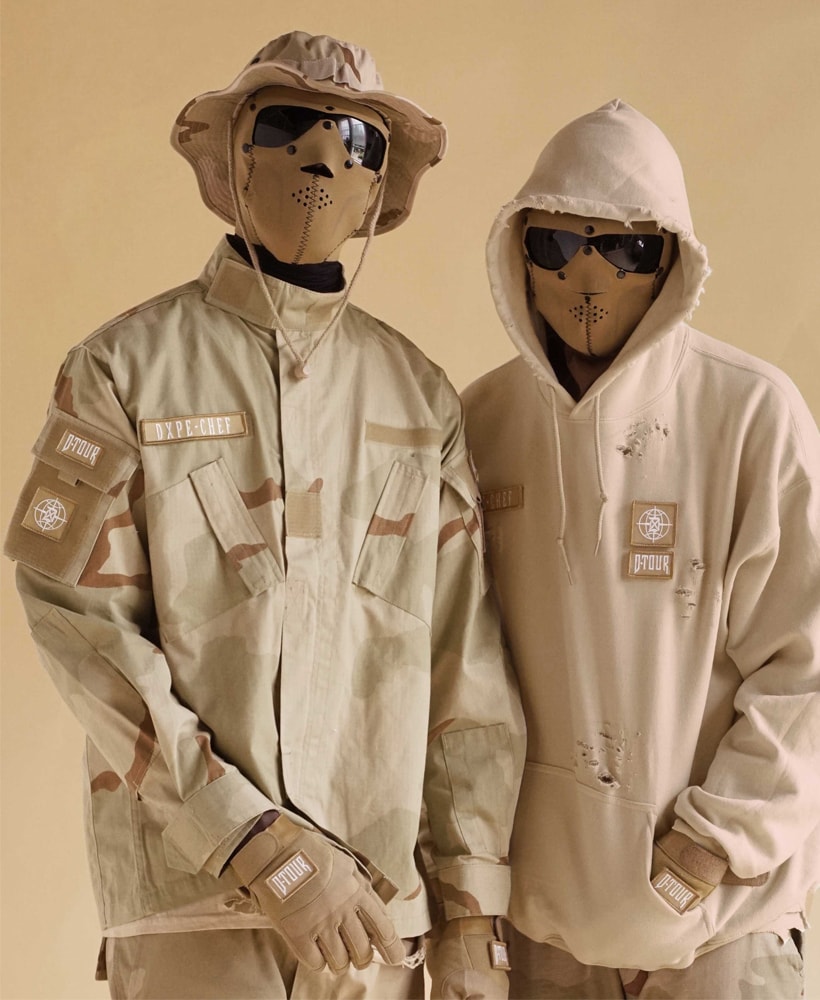 Conversations are always pretty radical, asides from the loud music, there's a lot of debates on the most random topics that often have nothing to do with anything, but always go far to spark the imagination and have given birth to some of our best creations.
What does Dxpe Chef stand for?
Dxpe Chef is a culture brand, based on tours from around the world, hence the surname D.TOUR symbolised by the D.Globe logo. These worldwide D.Tours serve as a mood board and design inspiration for our seasonal collections.
With an unapologetic approach to design we create pioneering clothing that reflects the characters of the team and culture behind the brand.
Who is Dxpe Chef designed for?
Dxpe Chef is not actually designed for a specific type of person, instead it's been designed for a particular mindset, hence why our look books are always pretty full on. We never dilute the look, there's no compromise. Its go hard, or go home.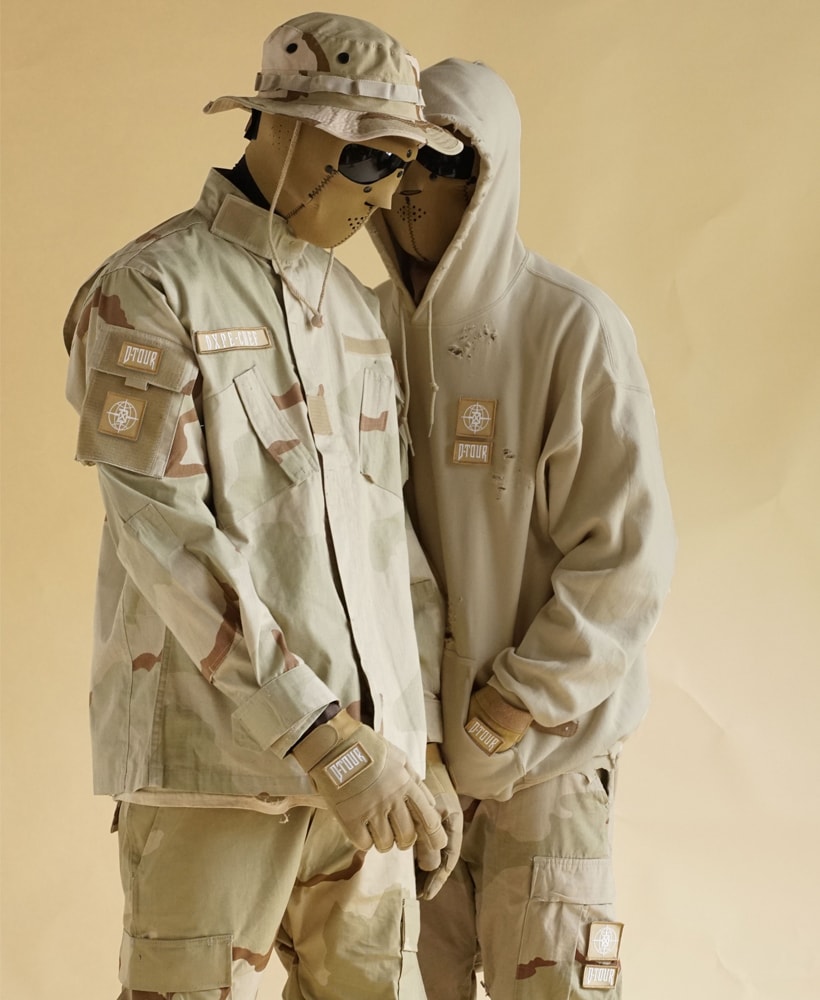 Good Mantra!
How do you wear your pieces?
We paint a vivid image and convey the reference point then it's up to the audience to dissect the message and figure it out themselves.
For example, in our latest D.tour Army shoot we went all out in full military mode, our audience already know how to dissect the pieces and incorporate them into their daily wardrobe. The vision is the key focus, not the styling.
Veteran fans of your brand will remember the 'Dope Chef' days and the original chef logo. How has the brand evolved since then?
*Laughs* The original Dope Chef logo is patiently resting in our archives. The brand has evolved immensely in keeping with characters in and surrounding the brand.
We have also grown a lot internationally, which influenced our D.tour around the world and this global identity is now reflected in the D.Globe Logo.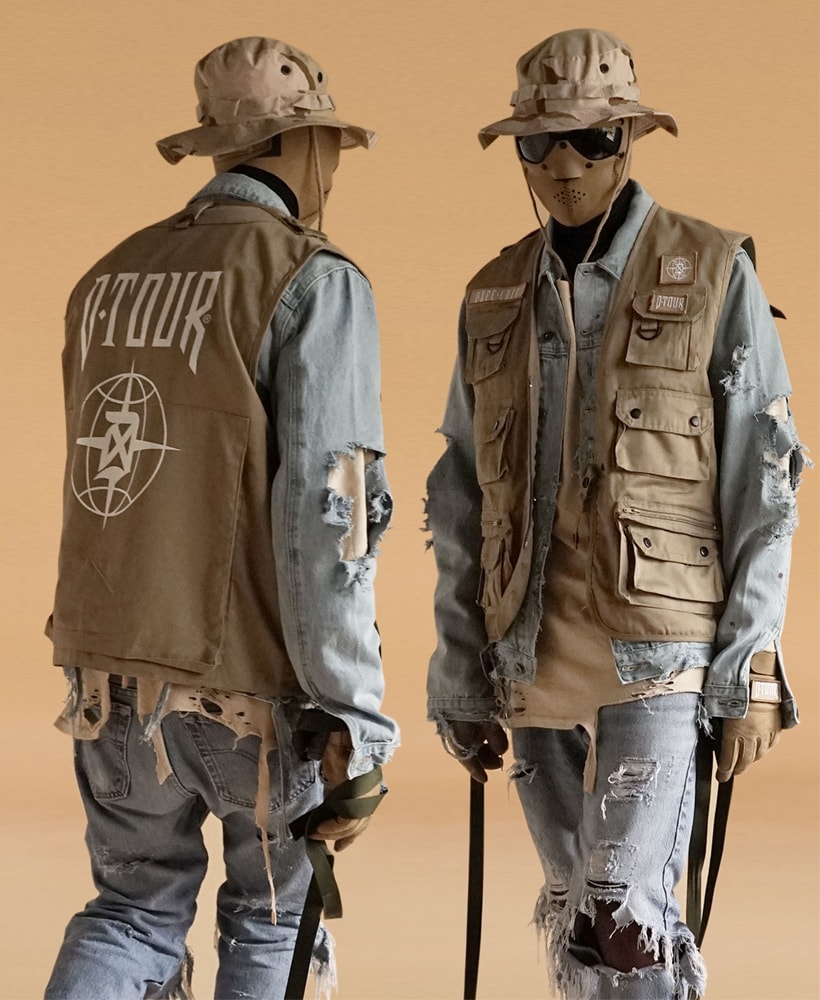 Where do you look to for inspiration when designing pieces?
A lot of the inspiration comes from ourselves, the characters in the brand, the crew and our pals. Our surroundings are pretty wild, our tastes are so eclectic so we never have to go looking for inspiration, it's right there.
Tell us about your latest collection. What are the pieces inspired by?
The latest collection is the D.Tour Army collection, which is our third Dxpe collection, inspired by military uniforms and their technical aspects, stealth, camouflage, functionality and identity.
What are the stand out pieces from the Footasylum Dxpe Chef collection?
The stand out pieces are the D.Tour Army patch hoodies and cargo pants, which feature army spec removable and interchangeable Velcro patches.
They're also complimented with Army rock tees. There are also classics pieces like the Tattoo, for day to day wear.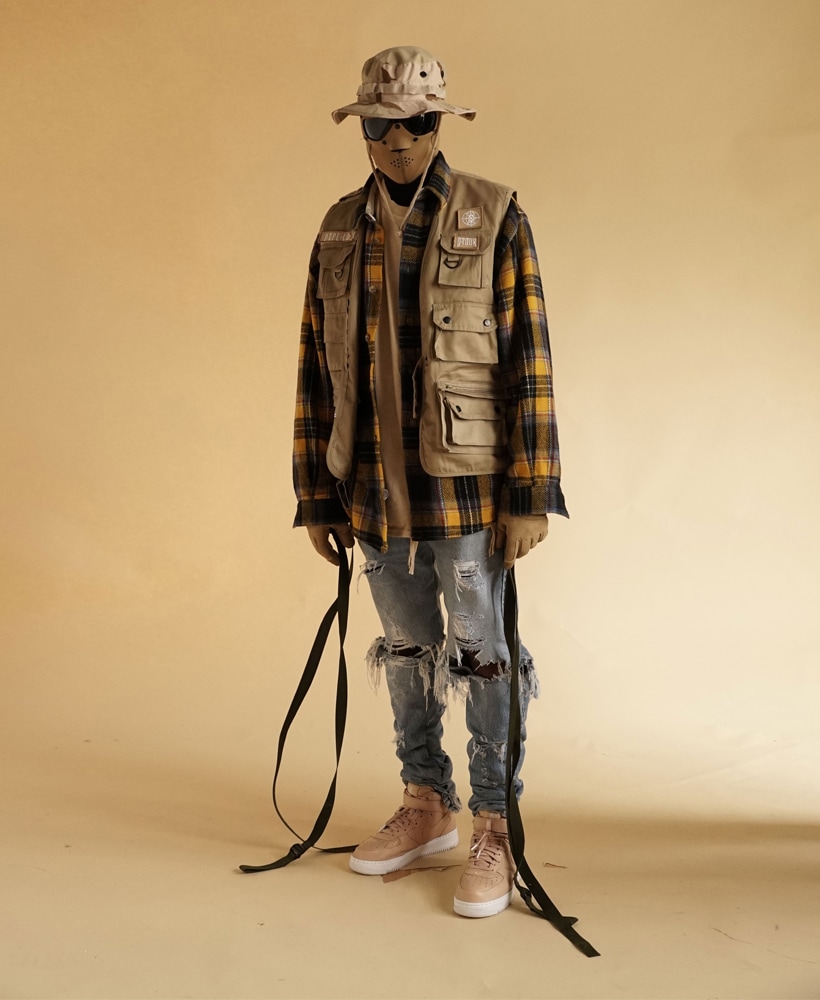 What makes Dxpe Chef different from other brands?
Our uncompromising vision and willingness to take risks. We refuse to play it safe. As I said before, it's go hard or go home.
Where you do think streetwear is heading next? What's next for DXPE CHEF?
As far as streetwear as an industry, I can't comment since we don't pay attention to trends!
We've always gone left and done what feels right to us, wherever the wind takes us. We normally take a D.TOUR somewhere around the world and see how we feel. That's Dxpe Chef!
Thanks for talking to us Macharia, we can't wait to see the Dxpe Chef collection dropping at Footasylum at the end of September.

Don't miss the drop, sign up for Footasylum's newsletter at the bottom of this post.