One of this season's key trends, the story of the checkerboard as a style began in 1977, when Vans launched their hugely popular Classic Slip-On shoe. Fast forward four decades and the checkerboard print has become an icon of rebellion and individuality, making as much of an impact on the catwalk as it does on the streets.
The beauty of the checkerboard is that you can really make it your own, just like the skaters of yesteryear did when they coloured the midsole of their Vans all those moons ago. Depending on how adventurous you're feeling, you may wish to rock a few key checked pieces to accessorise your look. Or, if you want to go all-out, throw on this checked dungarees to set your own trend.
Dungarees are the original jumpsuit that dominated the scene in the 90's, seen as a style staple and made cool by the popular kids (and let's not forget Tia and Tamara or Mary Kate and Ashley). Two decades later and the 90's have had a revival with a sassier silhouette. Here are some ways to embrace this chic trend.
Look #1: It's Black and White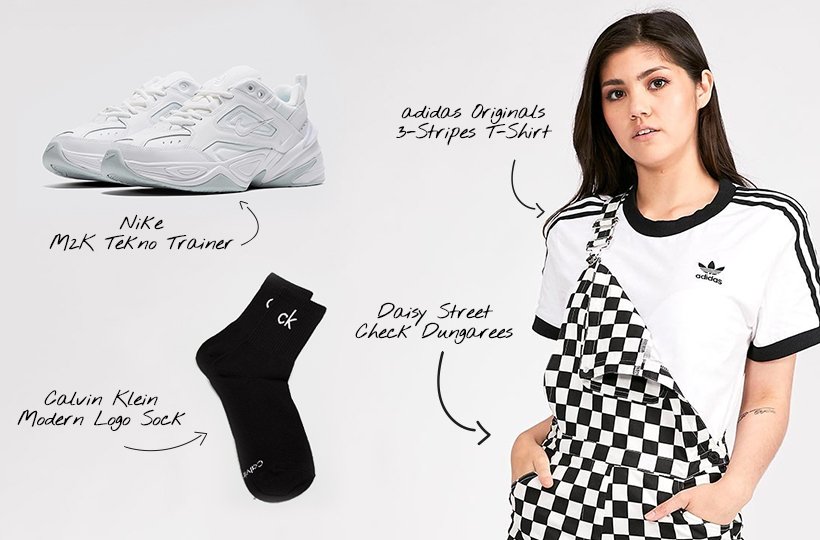 For a classic take on a modern trend, go for the monochromatic look. Keeping things black and white really pulls this outfit together, the end result being an effortlessly stylish getup that won't ever go out of fashion. Roll up your dungarees and stay true to the 90's trend with a pair of CK logo socks.
Look #2: Pastel Perfection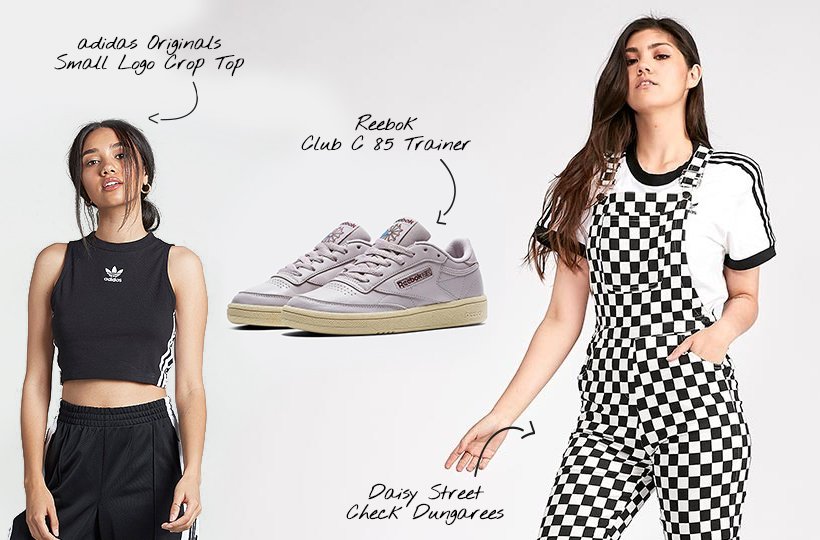 Keep the dungarees as the focal point and add a gentle touch of colour with these pastel lavender Reeboks. Pair up with a simple crop to channel some relaxed casual vibes.
Look #3: Retro Rockstar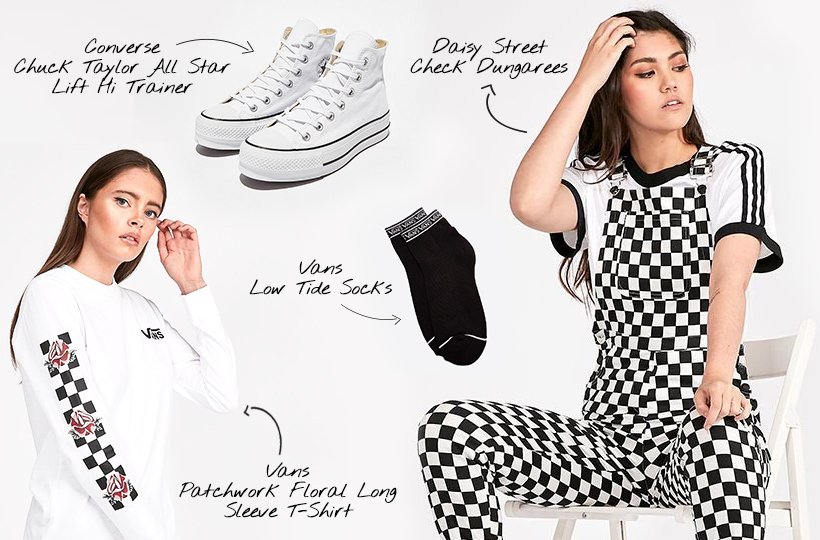 For an off-duty rockstar look, unbutton one side of the dungarees and let it hang. Layer up with a patchwork floral long sleeve tee for some ultra-stylish detail. These All Star Hi Converse tie everything together and give the whole look a retro feel.
Look #4: Check up on it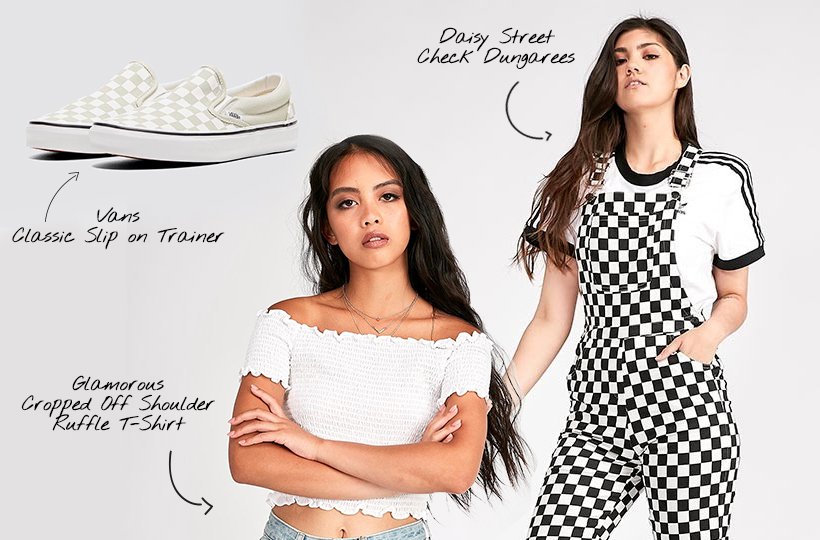 While the sun is still out team your dungarees with this off the shoulder cropped ruffle t-shirt for a fresh take on the retro 90's trend. Team your garms with these Desert Sage vans for a gentle check-on-check addition - the ultimate retro reboot.
Want to see what else is new in? Shop the Just Landed section
here
, and keep your eye on The Lowdown for all the latest news, launches and events.