'Last Christmas I gave you some Lynx, but the very next day you threw it away. This year, to save you from tears, I'll make Christmas much less stressful.' Immortal words from the late George Michael there. RIP.
If last year's gift to your boyfriend/brother/friend went down like a lead balloon, consider these snowballs of wisdom for a Christmas with less time spent looking for receipts, and more time feeling smug that your gifting was better than theirs. The festive season is, after all, no reason to stop being competitive.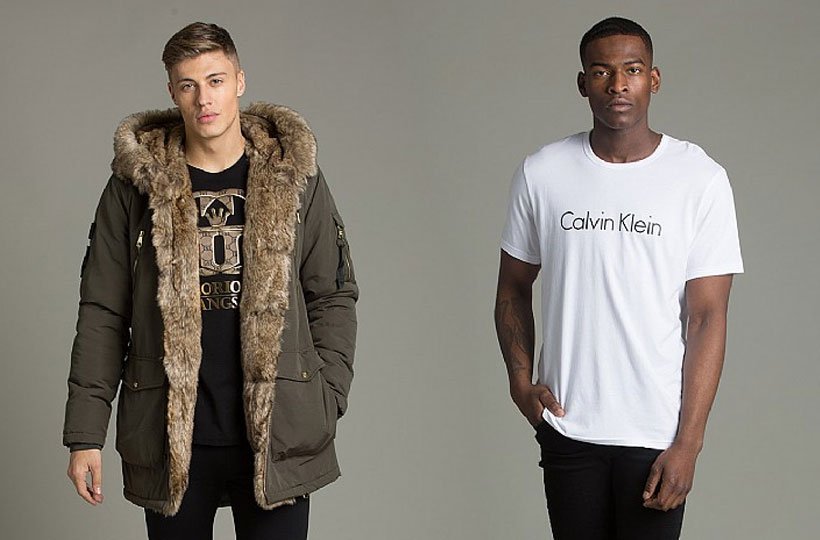 GG Parklea Fur Parka
Christmas may be a time of turkey, pigs in blankets and goodwill to all men, but heart-warming festivities do little to combat the icy tendrils of January's weather. Feelings of wellbeing, sadly, will never keep your vital organs warm - but the
Glorious Gangsta Parklea Fur Parka
will. And then some. A full faux fur lining and gold branded hardware elevate the classic parka into something more gift (and wardrobe) worthy.
Calvin Klein large Logo t-shirt
What's more timeless than a white Christmas? Why, a white t-shirt of course. Good for every occasion, the addition of some strong branding from maision of the moment
Calvin Klein
makes this a winner winner stocking filler. Maximise you spend to brownie-points ratio with this little ripper for £32.99.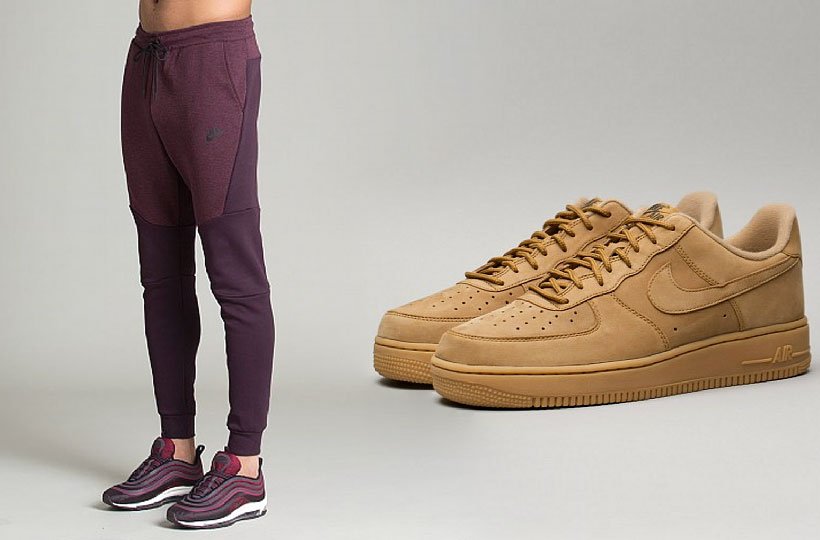 Nike Air Force 1 Flax
If you're not a massive sneakerhead but you know a pair of trainers is the only gift that's going to bring a genuine smile to your giftee's face, I'm here to help. If you want an enthusiastic thankyou (rather than a 'oh yeah, thanks for this it's… great. I love it, honestly. Really great present buying, Sue. How did you know? I'll just put it over here, keep it deadstock, yeah? Thanks again. Really. Thanks.'), then go for one of Nike's Flax numbers.
The Air Force 1 in flax
has been one of the best sellers of 2017, and whether you go for the high or low offering it's a sure fire winner.
Nike Tech Fleece Pant
Here's a gift that will only take a few hours for the lucky recipient to feel the full power of. They'll eat their weight in Turkey, then have their expanded waistline caressed with the soft elastication of
tech fleece
. Lovely.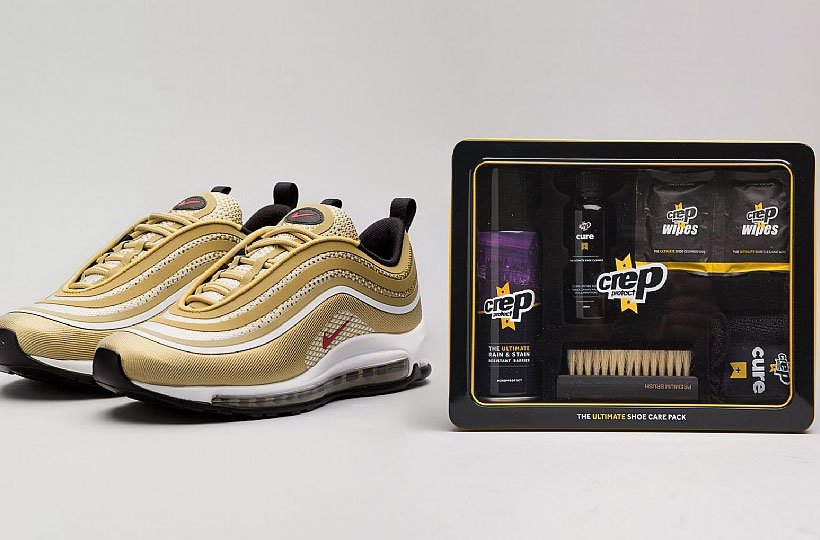 Crep Protect
For when you're a bit pissed off at your boyfriend, but still have to buy him a present (in case he's actually got you those velvet Air Force 1's you've been dropping hints about for weeks). A can of
Crep Protect
, while being handy for keeping sneakers fresh, also says 'clean up your act'. Perfect.
Nike Air Max 97 Ultra Metallic Gold
In my mind, the contemporary version of the Nativity (directed by Shane Meadows) consists of three DJ's following a flare to an old shed round the back of a tired public house. They present gifts of Gold Air Max 97's, Weatherspoon's vouchers and a subscription to Netflix. Everyone is thrilled, and a worldwide religion is born. If
Air Max
is good enough for the Baby Jesus, it's good enough for the man in your life. Pick yours up
here
.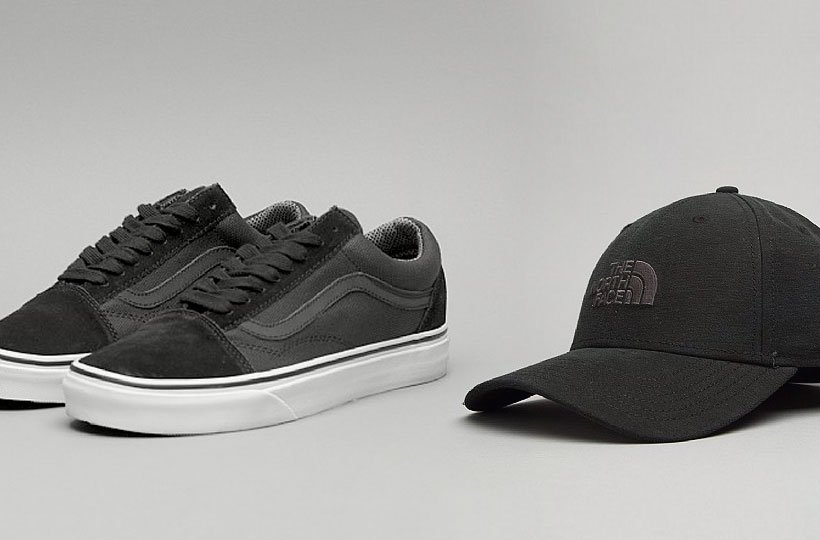 The North Face Dryvent Cap
Christmas time capitulates without headgear. Think about our mate Santa Claus for a second. When is he hatless? Perhaps while he's prepping the elves for production in the summertime. Perhaps when he's mucking out the reindeers stables. Perhaps when he's cooking a hearty stew for Mrs. Claus. But never – well, rarely – does he appear hatless during the height of the Christmas season. Help your man take cues from Saint Nick himself with This
North Face
Cap – it's more stylish than a novelty Santa hat. And it's good all year round.
Vans Old Skool Reflective
The perfect gift on a few levels, this one. First off, the
Vans Old Skool
has pretty much taken over the fashion world in the last few years and no wardrobe is complete without a pair. Secondly, they're reflective, so not only will your loved ones be visible in the dark, but they'll also reflect your kindness and endow you with the gifts you deserve. I think that's how 3M works anyway.
So there you have it, expert gifting advice for your target recipient, from an actual, real-life man. Just in time for Christmas delivery, too. To guarantee
Christmas delivery
:
Choose standard delivery until midnight on Tuesday 19th, or Next day delivery until 9pm Friday 22nd December.