Well summer's finally starting to make itself known, and there are some really cute sandals and slides in our collection to keep your feet happy as the temperature rises. We're completely obsessed with the
Dr Martens sandals collection
, which you can check out online right now.
But hang on, what's so special about Docs?
Dr Martens
was founded in 1947 by Klaus Märtens, a doctor in the German army during WW2. Since then the brand has become a worldwide phenomenon, with a plethora of rockstars, rappers and fashionistas seen donning pairs of the famous yellow-trimmed boots. Dr Martens have become ingrained in pretty much every subculture that's emerged in the 20th and 21st centuries, and continue to be one of the most recognisable shoe brands in the world.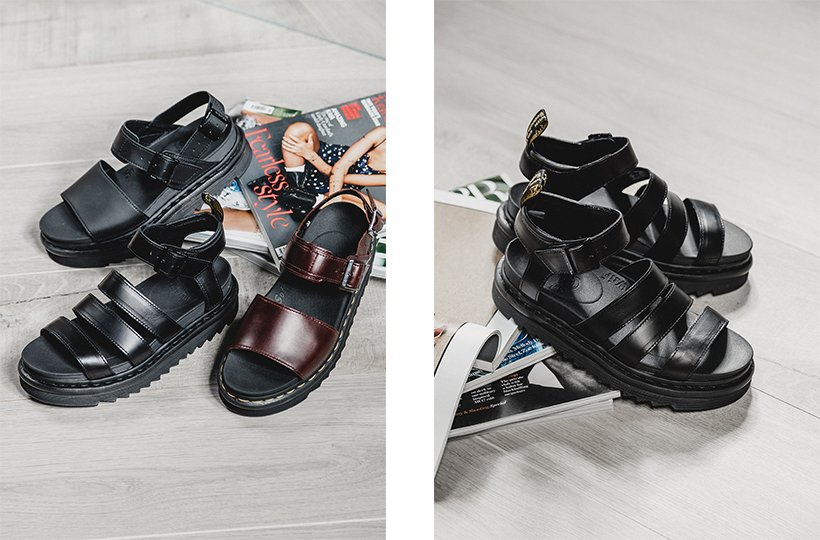 The rise of the punk movement in the 1970s saw Dr Martens thrust into the spotlight of alternative fashion, and the iconic 14-hole boots are still associated with punk culture to this day. With the 90s came the grunge scene on both sides of the Atlantic, and Dr Martens became one of the brands of choice for both musicians and fans throughout the decade.
Fast forward to the present day and Dr Martens are still an important part of pop culture, and of fashion as a whole. The archetypal Dr Martens boot represents rebellion and individuality, but we don't recommend wearing them during the summer months (sweaty feet aren't ever a good look!). Don't worry though, you can still get your Docs fix with their collection of chunky women's sandals.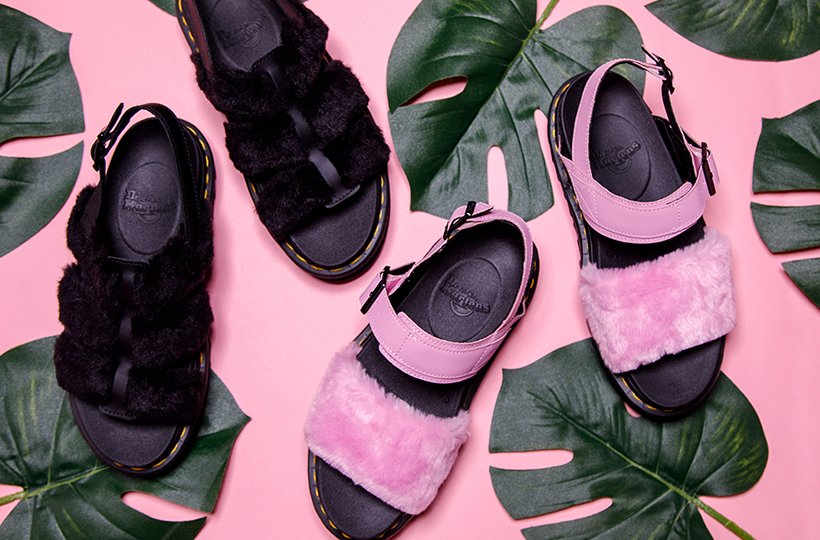 The sandals incorporate punk style with breathable designs, to bring you the perfect choice of footwear for anyone looking to add some serious attitude to their shoe-drobe this summer.
The Dr Martens Women's Voss Sandal is a great choice for holidays and staycations in the sun. With wide straps and a chunky sole, you can stay cool in the heat while still paying homage to the rockstar style icons of years gone by. Looking for something a bit more feminine? Get the furry pastel pair to integrate punk with pink.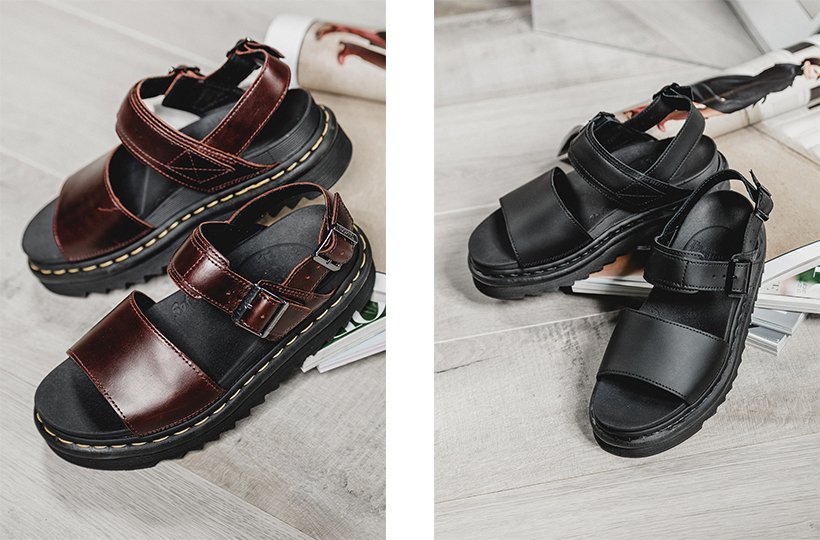 Channel some retro vibes with the Dr Martens Women's Blaire Brando Sandal. With four wide straps and that classic Dr Martens chunky sole, these are perfect for strolling on the beach, relaxing by the pool or kicking back at a BBQ this summer.
Get yours with Footasylum.