Mixing some of the most influential brands in the game, Val Kristopher has a truly unique look. We asked him all about his fashion influences and how he made his very own label.
Nice to meet you, Val! Tell us a bit about yourself.
Hi! Im Val, owner of the online fashion label, 'Val Kristopher'.
I'm also a student at Salford university studying Fashion Design. I currently live in Manchester, but plan to move down to London after I finish my studies.
We can tell from your look that style is a pretty big deal to you.
How did you get into fashion?
My interest in fashion started in high school, when my friends pointed out that I had pretty good taste in clothes. This was around the age of 14, so I was in year 9.
The only day I could 'dress to impress' was on non-uniform days. I'd pick my outfit carefully to make sure that I didn't let anyone down!
*Laughs*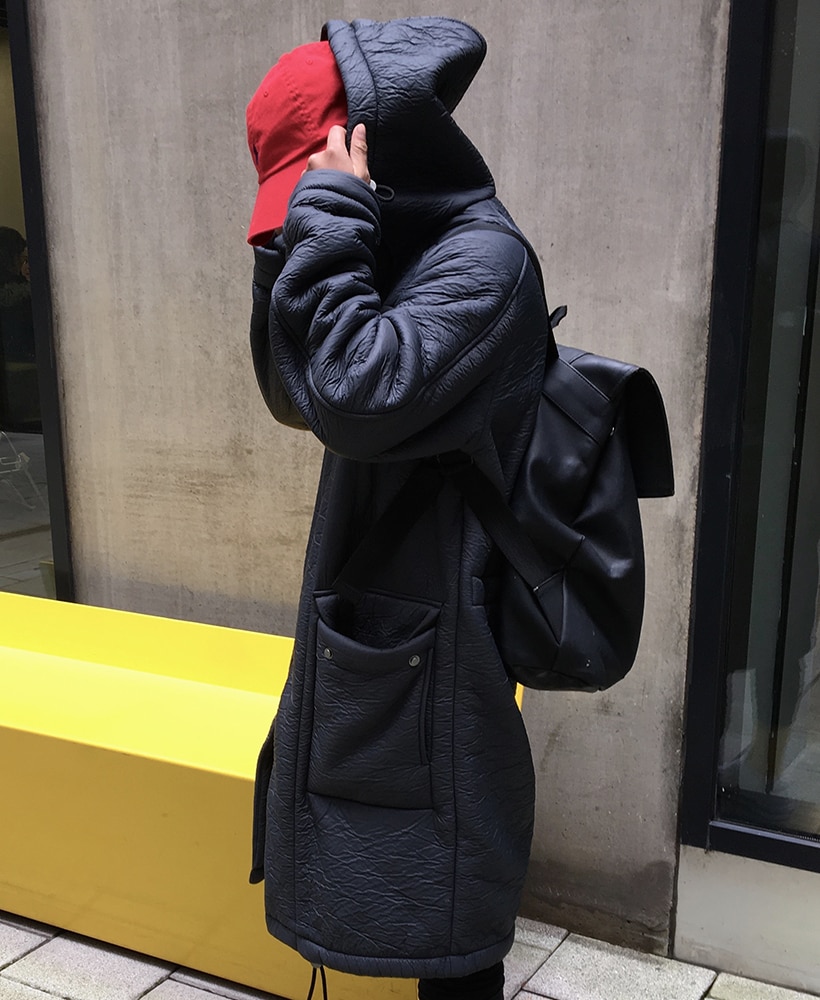 Who do you look to for inspiration?
Everyone, anyone and anything really! I can't stress enough that inspiration can come from anywhere. Literally it could be a tree, a table, a book. Who knows!
How would you describe your style? How has it evolved?
I can't really describe my style, but there's one thing I notice in every fashion phase I've had: There's always a hip hop twist to it.
I grew up with that culture, so anything I do (design or style wise) you can always see the hip hop elements in it.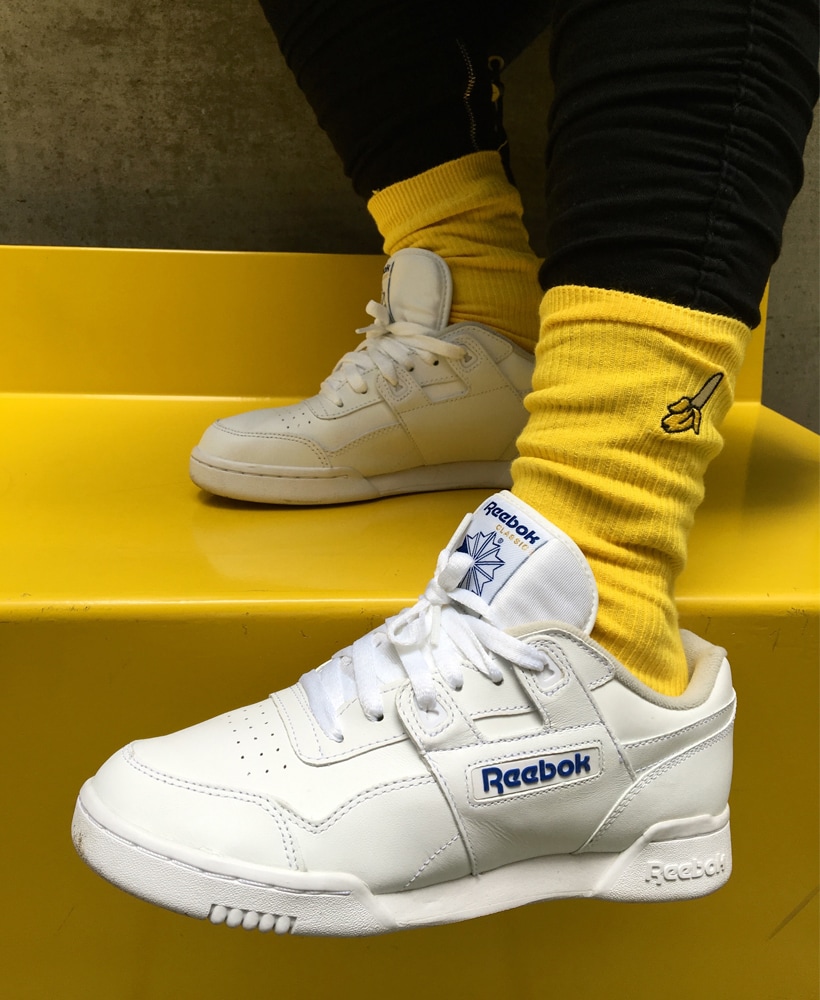 We hear you. Hip hop is a huge infleunce for a lot of us.
But what about footwear? Are you in to sneakers?
Hell yeah! Sneakers play a massive role in my outfits, not just for me but for everyone else too. If you don't have sneaker game, then your outfit isn't on point.
And what I mean by sneaker game, is when you have sneakers that compliment your outfit. That doesn't mean they have to be expensive or rare, just right for your look.
For example, me wearing
a pair of classic Reeboks
with a sick outfit, people are going to look at the shoes and think "Damn those shoes look good!".
Ever committed any fashion crimes?
*Laughs*
I'll let ya'll be the judge of that.
What's your craziest fashion find?
I got a pair of Nike Air Strike Force OG, 1990 edition that I found for like £1.
Nice find!
Tell us about your business, 'Val Kristopher'. How did it get started?
Ever since I was a kid I've always known I would start my own brand, but it wasn't till late 2015 that I had the guts to start it.
I've still got a long way to go and a lot to overcome and achieve but I'm happy with how it's going at the moment.
You've made some really unique designs. What's planned for next season?
I am planning to do a side-line called 'VAL'.
This will be based more on style instead of design. For my main design line 'Val Kristopher', the burnt denim 2.0 will be coming out soon, so stay tuned for that!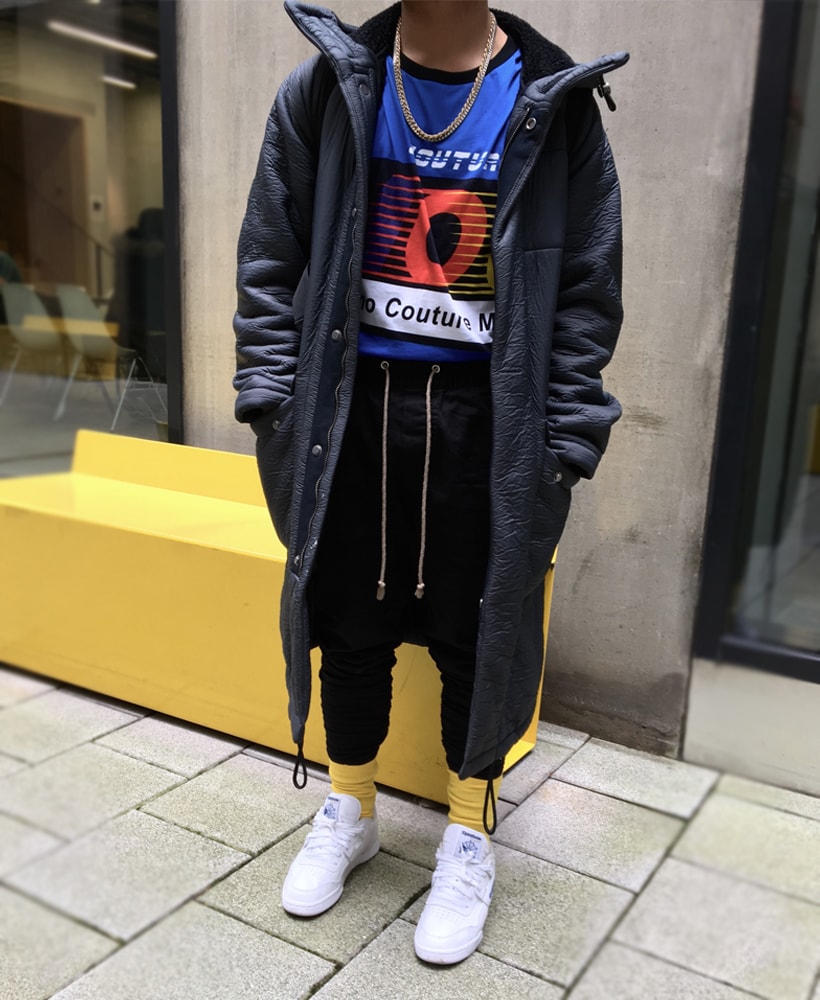 Tell us how you styled the sneaks that Footasylum sent to you.
I styled a pair of
Reebok Workout Plus Low trainers
with dark joggers and a pair of bold Unif yellow socks tucked out, to match the yellow hints on my t-shirt.
Up top, I'm wearing a racing Mochino t-shirt with a hefty long coat over it. To finish the look, I've gone for a red Ralph Lauren cap to compliment the red accents on the shirt.
A strong look, Val!
What tips can you give us on styling?
Always see the future of fashion by thinking big. Read magazines, analyse fashion icons, see what's going to be in style before it hits the shops.
For example, people may disagree with what I wear sometimes, but I buy it because I like to challenge myself with different styles and I can feel that it will be big next season.
Thanks for talking to us Val, where can people look you up?
Instagram:
@valkristopher
Twitter:
@valkristopher
Website:
valkristopher.com