Living the fashion life, we spoke to visual manager and outfit builder,
Tyler Cooper
, to talk about working in the industry and putting together the perfect look:
Hi Tyler, nice to meet you. Tell us a bit of your history.
Yo! I'm Tyler, I'm a visual manager, fashion and footwear enthusiast and all-round creative spirit. I'm originally from the south coast but currently living in London.
You've worked in the fashion industry for some time. How did you get into it?
I first got into the fashion industry when I was 15, after I landed my first job in a menswear store. I've worked in fashion ever since and I love it.
My passion for style has continued to grow, with the different opportunities I've had and the job roles I've secured along the way. I've had the chance to experience many different fashion environments.
We can see that style is pretty much your thing!
What does an average day look like for a visual manager?
A day in my life is so unpredictable, but that's why I love it!
Being a visual manager means that I have the opportunity to be creative every day, travelling to many different areas of the UK and seeing what different towns and cities have to offer in fashion and creativity.
I never know where I will end up tomorrow, but that makes it all the more interesting.
What about your personal style, how would you describe it?
I always find it hard to describe my style in words, I like what I like and that varies from all different types of fits.
I'm very big on an oversized, baggy top and slim fit pants, always capped off with some heat on the feet!
I like to keep things simple and play with subtle tones and layers that complement each other. Black is an essential for my style and the majority of my fits will have a black feature.
I guess my favourite type of look would be called contemporary menswear.
It's a strong look.
Where do you think men's style is heading at the moment?
It's been really interesting to see the growth of pastel colours this season. Last year we saw a massive attraction to khaki and sand, with khaki moving away and sand moving into the pastel colour pallet along with pink being on the rise.
I can see soft, dusty pink being a big play in fashion, its already being worn this year and I like how it's currently being styled.
Are you into sneakers? What's your favourite silhouette?
I'm a massive trainer fan! I mean, I'm not a sneakerhead with loads of pairs, but shoes are a big part of my life and I live by the rule 'don't let anyone with bad shoes tell you about life!'.
My favourite silhouette would have to be the
Nike Air Max 90
. I've been wearing them since I can remember and you can find a colourway fit for most occasions.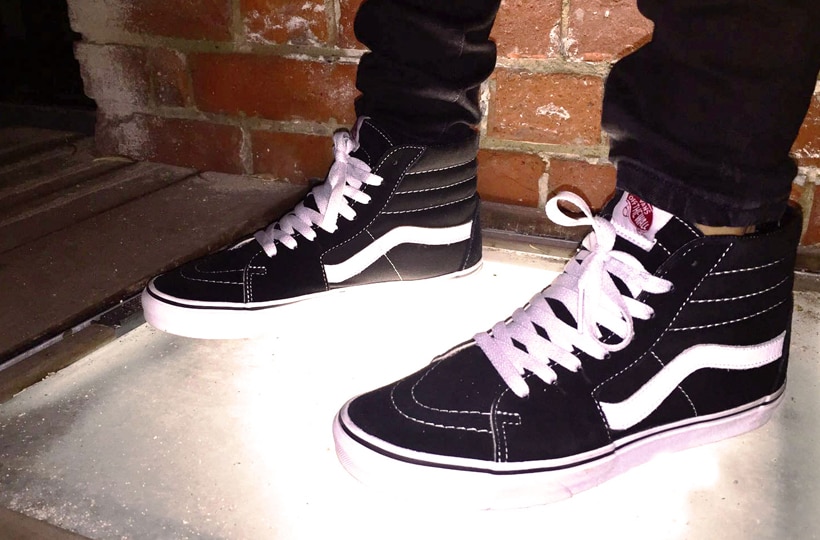 Some classic kicks!
What tips can you give us on styling?
If you like it, wear it! We're fortunate enough to live in a time where there are less and less boundaries for expression. If it makes you feel good, let the world know!
Fashion is something you buy and having style is making it work.
Tell us about the look you put together for Footasylum?
I went for a clean look, with simple details that bring the outfit to life. Distressed is still very big at the moment, so that's why I chose the Sik Silk destroyed
curved hem t-shirt
, to make it a bit different to a regular tee.
I've matched the
Condemned Nation MIA
bomber jacket with a pair of Hipster
Carfano jeans
, with great panel details which I love.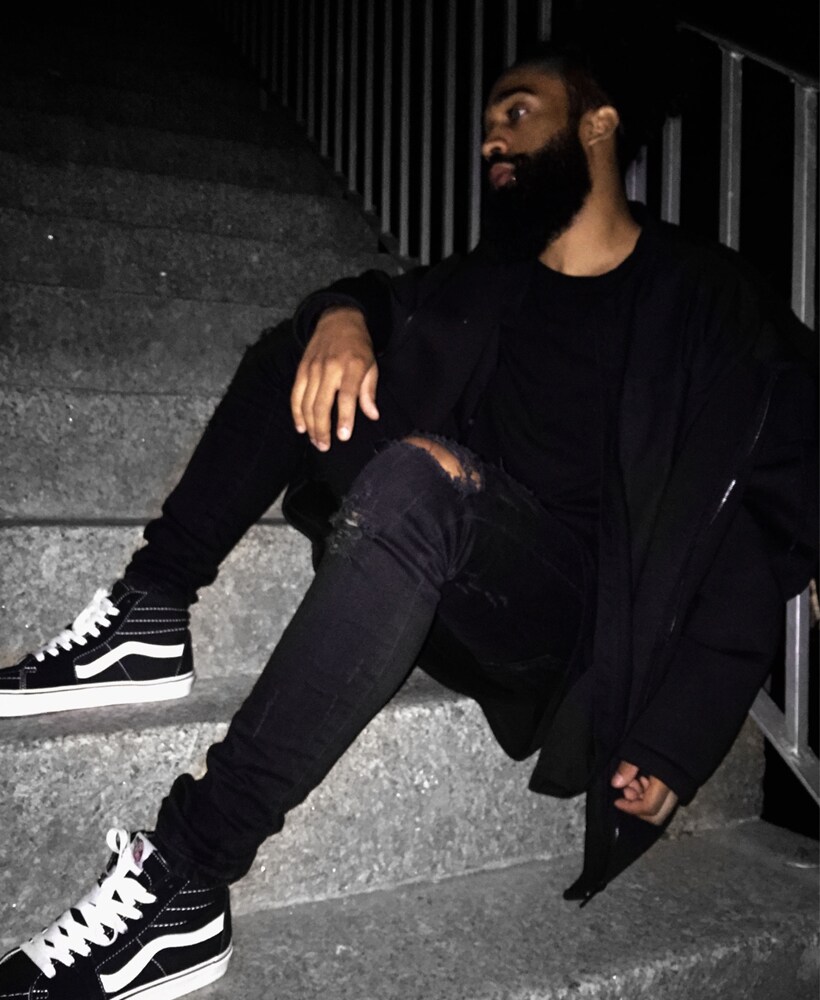 Finished off with a clean, black drop from Vans, with the
SK8-Hi trainers
. A must-have for any trainer fan.
Thanks for talking to us Tyler, where can people follow your stylings?
Twitter:
_tylercooper
Instagram:
_tylercooper