We caught up with him to learn more about his style inspirations and what it's like living in the Middle East.
Nice to meet you, man! Introduce yourself to the people.
Hi, I'm known as Tareq Q. I'm a sneaker collector and streetwear stylist from Kuwait.
You've got some mad style. What's your inspiration?
My style is derived from ideas, trends, and tastes from a broad and diverse range of sources and influences. I would describe my look as a mix between streetwear and high fashion.
Lately I've been inspired by the stylings of Kanye West's Yeezy collection, the street style icon and designer,
@NickWooster
, and Fear of God creator
@JerryLorenzo
. Fear of God is one of my favourite brands right now, it has such a unique look and feel.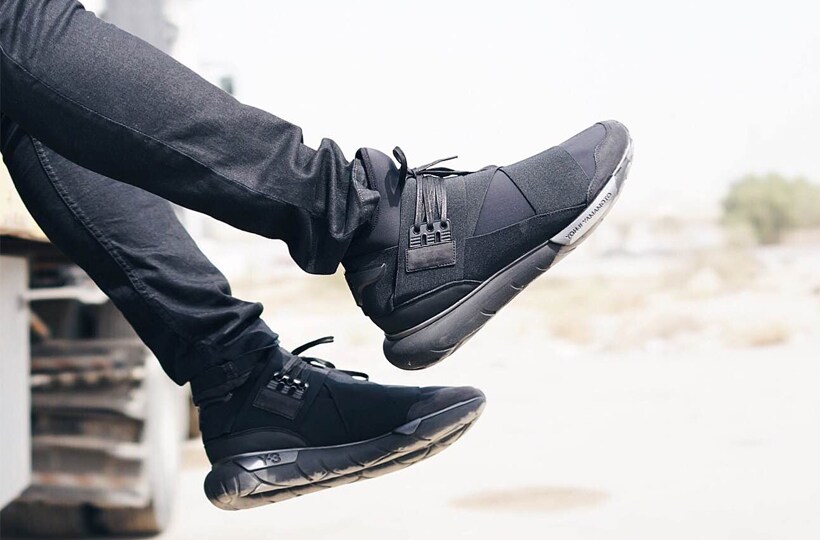 Do you take inspiration from where you live? How has Kuwaitr infleunced your approach to fashion?
The culture in the Middle East is rich, but what has affected my approach to fashion is the turmoil in the region.
I'd say the unfortunate conflict in this part of the world has influenced my style in an aggressive way.
You've definitely got a strong look going on. But on to bad ones… what's the worst fashion crime you've committed?
When slim suits first became a trend, I bought and wore an extremely skinny fit Dior suit to a wedding and I never wore it again. I couldn't move in it without being too close to ripping!
I also went with a skinny tie with the same suit that looked more like a fat shoe lace tied around my neck. What a disaster!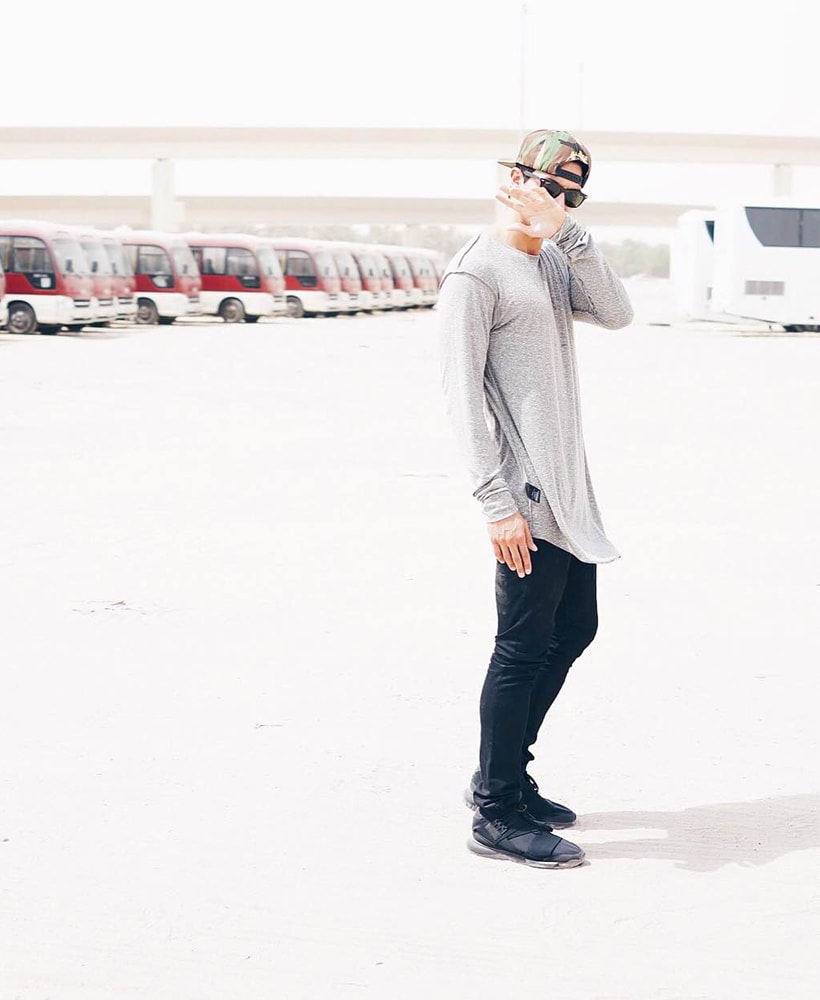 At least you learned from your mistakes! What tips can you give on styling?
To create a foundation for your own personal style, you need to experiment and expose yourself to as many influences as you can. Following trends is fine, but adding your own touches to it will enable you to own it.
Don't make the mistake of combining a lot of trends in the same outfit or match too much. Remember that comfort is key to any outfit, you've got to dress the way that you feel.
Your Instagram recently reached 100k followers. What advice do you have for someone who is looking to up their Instagram game?
My formula is simple:
Work hard
in order to afford the kicks and clothing to work with in variations.
Buy a good camera
with a tripod or find a good photographer. High-res pictures will never go unnoticed.
Target important accounts
in order to get featured by tagging and hash tagging. Focus on accounts like
@outfitgrid
. In my opinion, this is the best platform you can use in order to gain a following.
Be consistent.
I usually post an average of 3 pics within 24 hours.
Get creative with each picture you post.
Make the effort to be different, whether that's with an outfit, the setting, the theme or the caption.
Who's on your IG feed at the moment?
@edwardkb
- Beautiful photography and colour composition that inspires me to take better photos in locations all over the world.
@themannai
- Creativity at its best! This IG has some amazing images, and the captions are just as inspiring.
Thanks Tareq Q, it's been real. Where can the people look you up?
My Instagram -
@kickstq
My Snapchat - kickstq