With an Instagram feed as sharp as his style, we've been big fans of Reece Kershaw's look for ages. A kicks collector with a big thing for chelsea boots, we got in touch to find out what inspires his outfit game.
Yes, Reece! How's it going? Tell the people about yourself.
So, I'm Reece Kershaw. I'm from Oldham (a small town just outside of the city of Manchester). I currently work in finance, but I also do quite a bit of blogging work on the side.
Judging from your fire IG account, style is pretty important to you?
My style is quite simplistic, day to day I would probably just throw on a pair of
chelsea boots
, tapered distressed denim jeans, basic boxy fit tee, and a flannel or a bomber jacket.
I don't really like to over complicate outfits with huge bursts of colour. Last year, I used to wear a lot of runners like Ultra Boost or 350s with ripped jeans and a lot of layers up top. I've completely strayed away from that now, as I was just going with what the hype was back then and not what I actually really liked.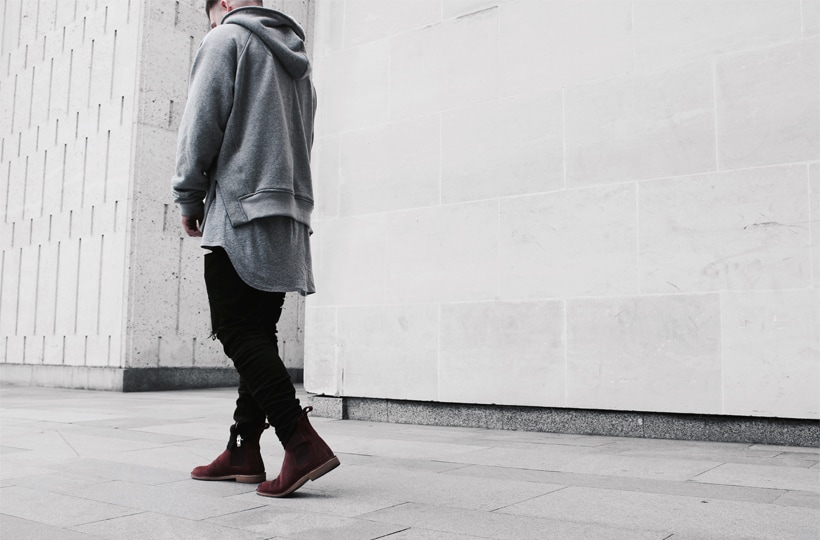 What influences your fashion choices?
I think (like most people) I get influenced by what celebs wear. I remember last year I had a Kanye West phase, when I wanted everything he wore.
Now I'd say my big fashion influence is
Jerry Lorenzo
, besides that I just tend to wear what I feel comfortable in.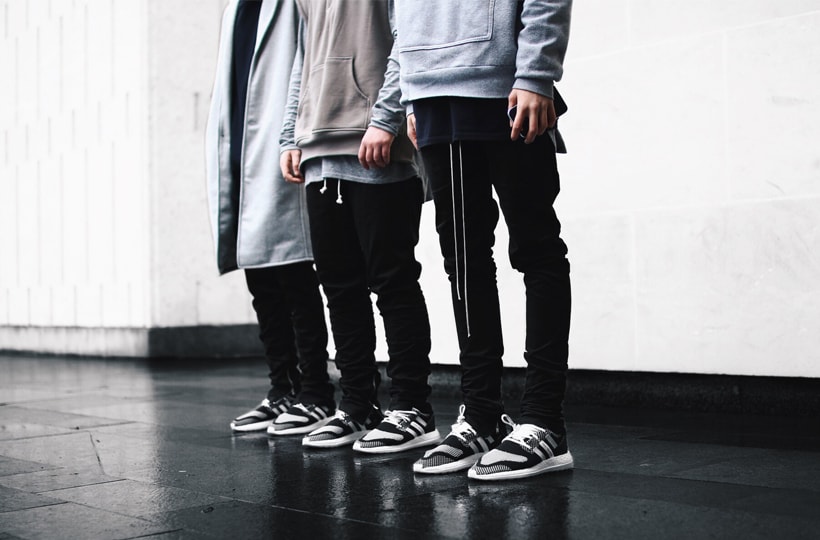 Do you have any favourite brands?
From a high-end everyday perspective, I'd have to say Fear of God.
This is brand that completely changed my whole outlook on fashion. I discovered them just after they dropped their third collection and I've been collecting the clothing ever since.
What's your favourite thing about fashion?
I love the collecting side, copping that illusive grail that you've been saving for months to get.
It's just a crazy feeling and quite rewarding knowing how hard you've worked to get something you've wanted for a long time.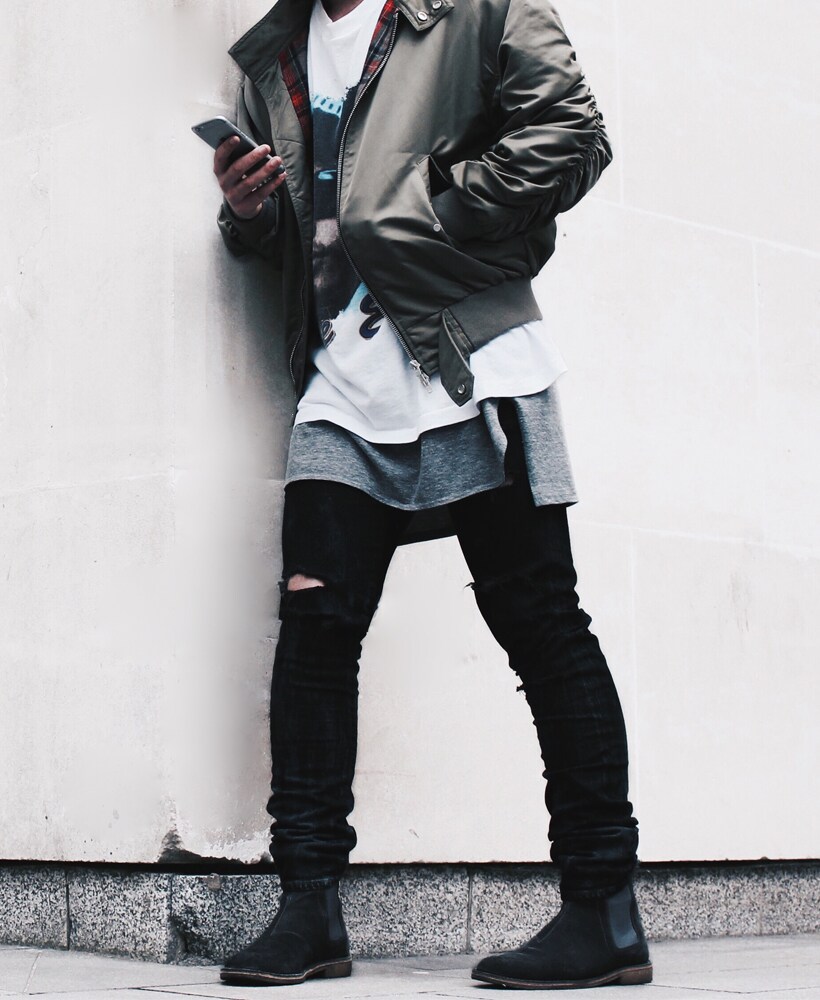 You can snap a killer outfit grid, but how do you decide what makes a good picture?
I started my Instagram account last year. At first I didn't really care that much as to what made a good picture, I would just take a quick picture on my IPhone and upload it. Looking back now it makes me cringe at some of the photos I used to post as I'm so particular about what I upload.
The two most important things for a good photo are natural lighting and good angles. If you can nail those two, everything else can be fixed with Photoshop, Lightroom, VSCO or Snapseed.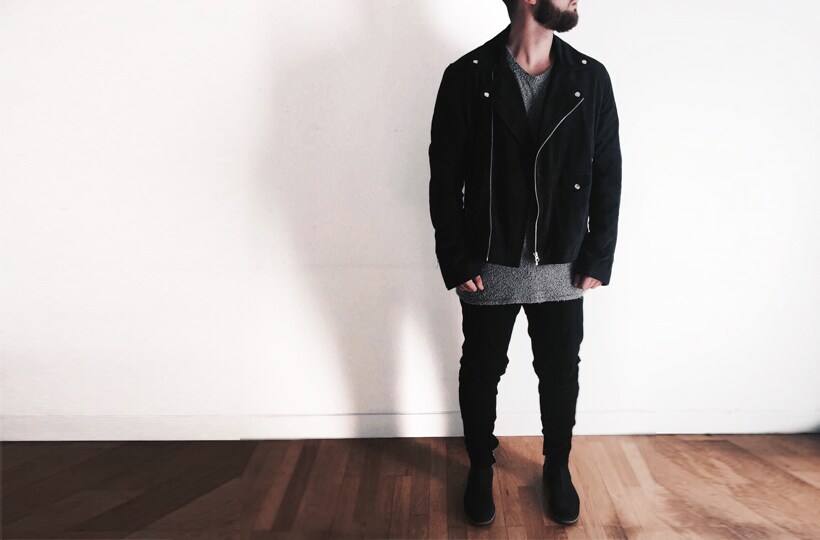 Good mantra! What's your favourite item in your wardrobe at the moment?
It's difficult to just pick one, it would have to be the Fear of God Harrington Bomber Jacket, it's got a really nice cropped fit with ruched sleeves and an inner tartan lining.
You can wear it with pretty much any outfit and it's just quite a practical piece to wear, especially in the autumn/winter months.
What are your plans for the future?
I'd love to get into social media or marketing, but at the moment I'm focussing on my Instagram and working with a few really dope brands.
I'm just making the most of my current situation before I attempt to change things up.
Where can we see more of your style?
You can catch me on Instagram at
@kersxaw
Thanks, man! Great to meet you. We'll be keeping an eye on your Instagram for sure!