Nice to meet you Landy. What's your story?
My name is Landy AKA
@LDN2HK
. I am a fashion blogger and brand promoter based in LA. I was born in London and I've lived in Oslo, Houston, Hong Kong, and NYC.
I consider myself American, but I've just been blessed to have roots in Asia and Europe.
What does an average day look like for LDN2HK?
Honestly, it varies from day to day, especially with the amount of work travel that I have. My real focus is building my resume in marketing and advertising, as well as building my own personal brand and network through my content via Instagram.
I'm really just a normal person that's happy if people like the images I share.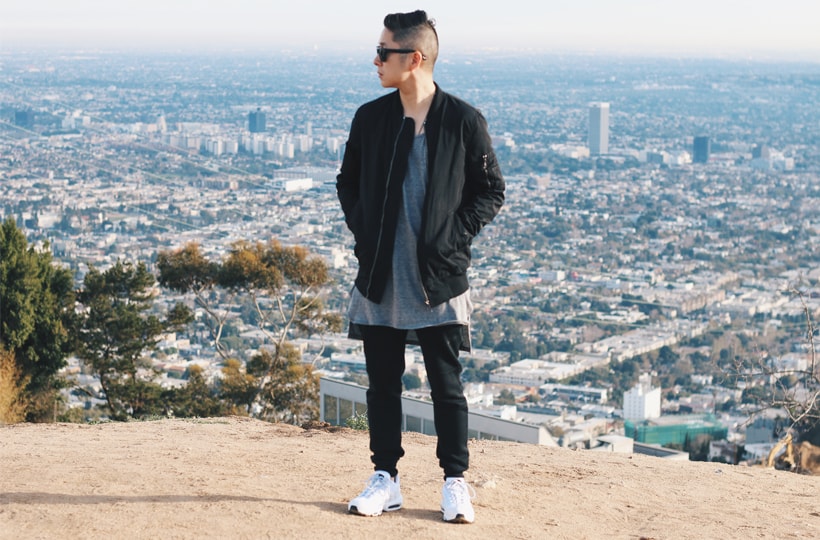 You've got mad style. Tell us about it. How has it evolved?
I don't really have a name for it, I like the hip hop concept of sampling. I mix luxury brands with streetwear and pull styling inspiration from my travels in Asia, the States, and Europe.
Growing up, I used to skate and loved all the different underground urban music cultures from hip hop to jungle, so that's all mixed in there as well.
Nice! Who do you look to for inspiration?
Hiroshi Fujiwara – The OG godfather of streetwear. What I have always loved about the Japanese fashion is that it's all about the minimal details that no one may even notice, but you. Hiroshi always brings that out in his style and collaborations.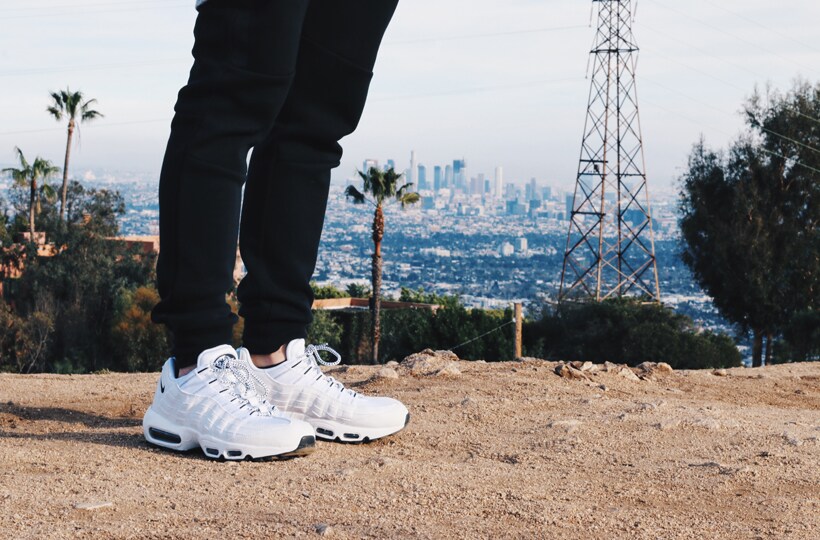 A$AP Rocky – You have to admire how he's blended different musical cultures like Houston culture with an East Coast lens. He's done the same with his fashion mixing high end and streetwear in his wardrobe.
He also really helped take more avant-garde brands like Rick Owens and Raf Simons to more mainstream awareness.
David Beckham – Now that he's off the pitch, the man just gets better looking as he ages, and it's just unfair. He has such the seamless ability to go between formal and casual wear and look good with an English sensibility no matter.
Some strong looks. But on to bad ones... What was your biggest fashion crime?
Oh gosh! I've always been a hip-hop head. I went in so deep in the Platinum era in the early 00s with velour suits, all denim outfits, and oversized tees. But didn't we all?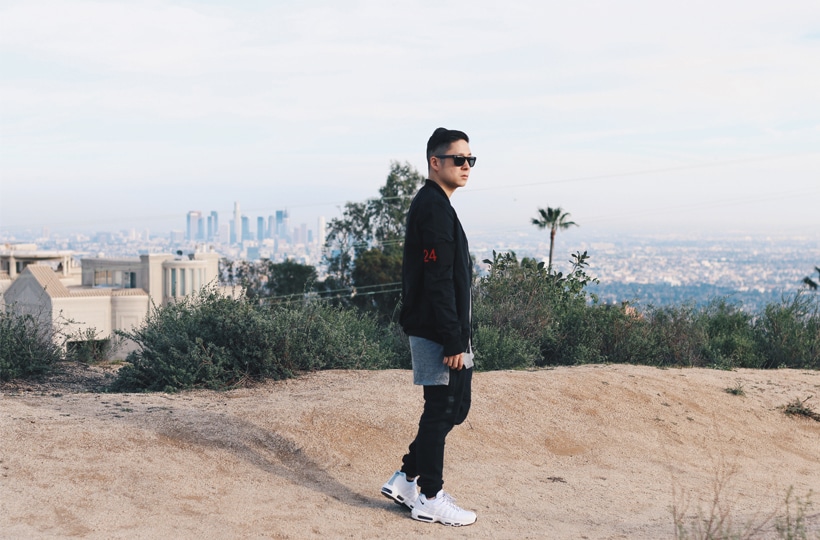 We see you're into kicks. Do you have a favourite sneaker?
My all-time favourite silhouette is still the
adidas Stan Smith
. It's such an iconic shoe that can be worn with anything.
Definitely a classic. Talk us through the outfit you put together for Footasylum.
Jacket -
I was looking at a trend where comfort meets fashion, sportswear with a luxury twist.
People keep saying the bomber trend is over. Bomber jackets have been popular ever since airmen came back from WWII and that isn't going to change anytime soon. I chose the elongated silhouette of the
Kings Will Dream jacket
in khaki.
Joggers -
The jogger craze really took off in the last three years in the States. Again, it's one of those things that had already been bubbling in Europe for a while because it was just common off-the-pitch style.
Nike killed it with the T
ech fleece pant
.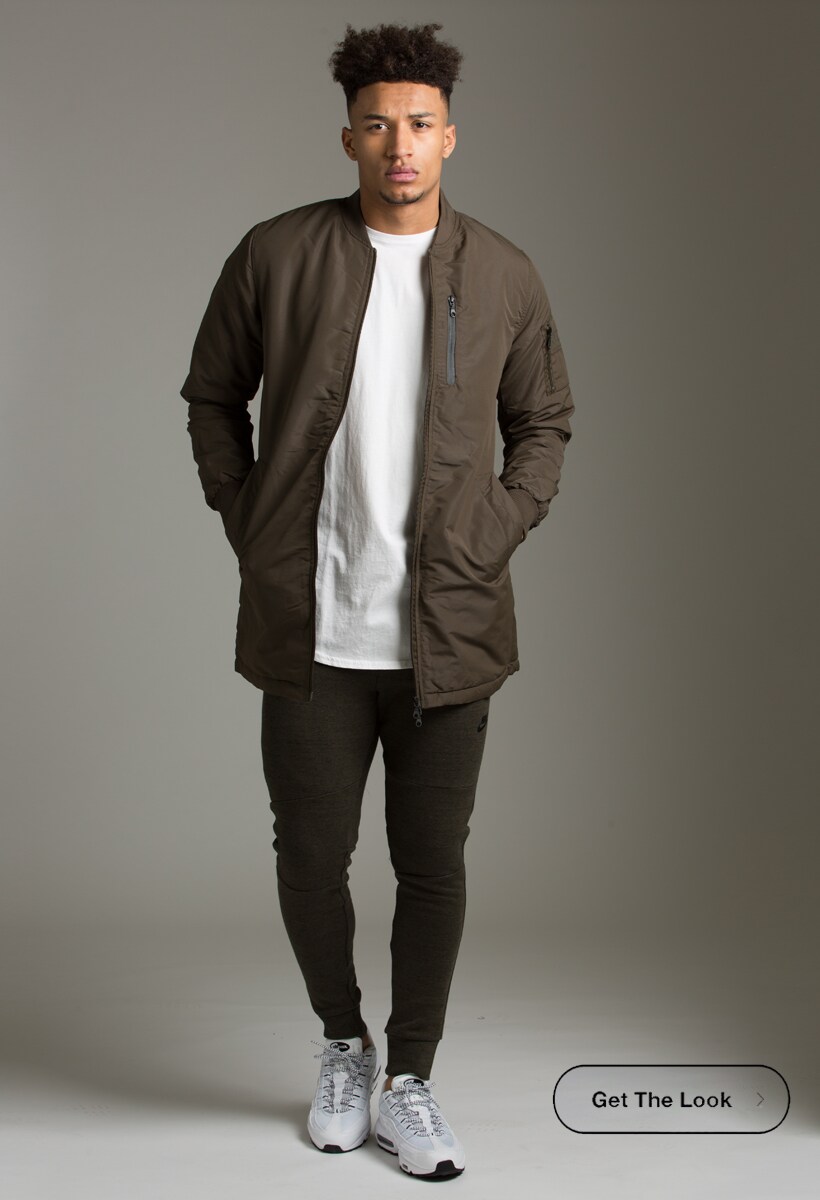 Base -
With the clean lines and silhouettes trend, a long tee is a must. It not only gives you an elongated profile, but adds some extra movement and dimension to your wardrobe. I would pick the
Sik Silk flannel tee
or the
Condemned Nation Hopsin top
to complete the look.
Sneaks -
I had to go with a shoe that had relevance in both continents, the
Nike Air Max 95
. The US may have birthed it, but it really was the UK streets that adopted it fully.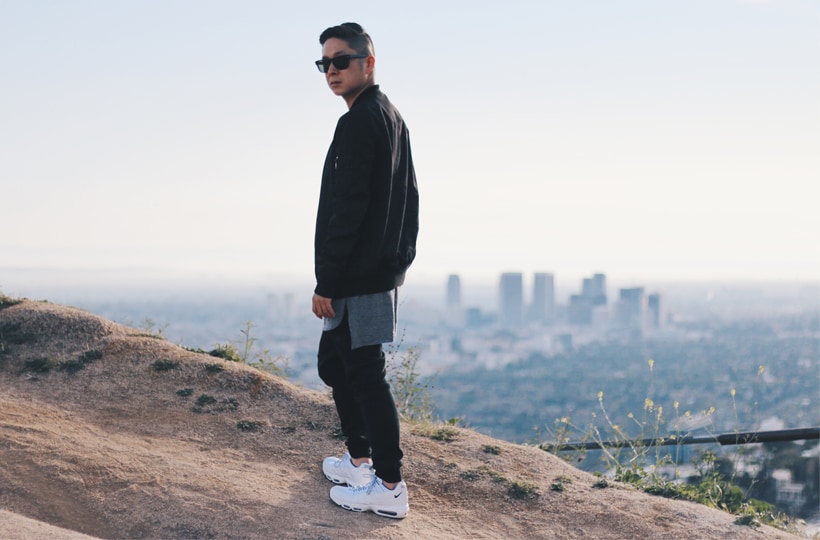 That's a seriously good looking getup! What advice do you have for someone who is looking to up their Instagram game?
Just be true to yourself and don't be afraid to take risks. I feel my style is a reflection of myself, where I have lived and travelled, as well as my tastes in music, art and culture. So it's all coming from an authentic place.
In terms of social media content creation, there are a slew of picture editing apps available, but my go-to is VSCO cam because it allows your image to look like it was professionally shot.
Thanks for the tips. Who's on your IG feed at the moment?
@iiaone
– Not only a friend, but he curates some of the top streetwear and fashion IG accounts like
@swag
,
@outfitfromabove
, and
@simple.fits
.
@luxeluce00
– His wardrobe is always on point and his editorial eye in doing look book and shoots are amazing.
Thanks Landy, where can we look you up?
Catch me on Instagram
@LDN2HK