Tell us about Charlotte Martin?
A gap toothed Northerner with permanent eye-bags, unkempt hair and an unhealthy appetite for caffeine.
Describe a typical day in the life of you...
Mornings are normally a rush as after all these years I still don't know how many 'snoozes' are enough. I'll usually have a quick swipe through Polyvore before deciding what to wear that day, which tends to consist of whatever looks most like pyjamas and some trainers. I work Monday-Friday as well as looking after my blog, which I mostly upkeep in the evening.
What have you worn on your feet today?
Today I'm wearing my all black python mountain cut trainers from Amsterdam based footwear brand Filling Pieces.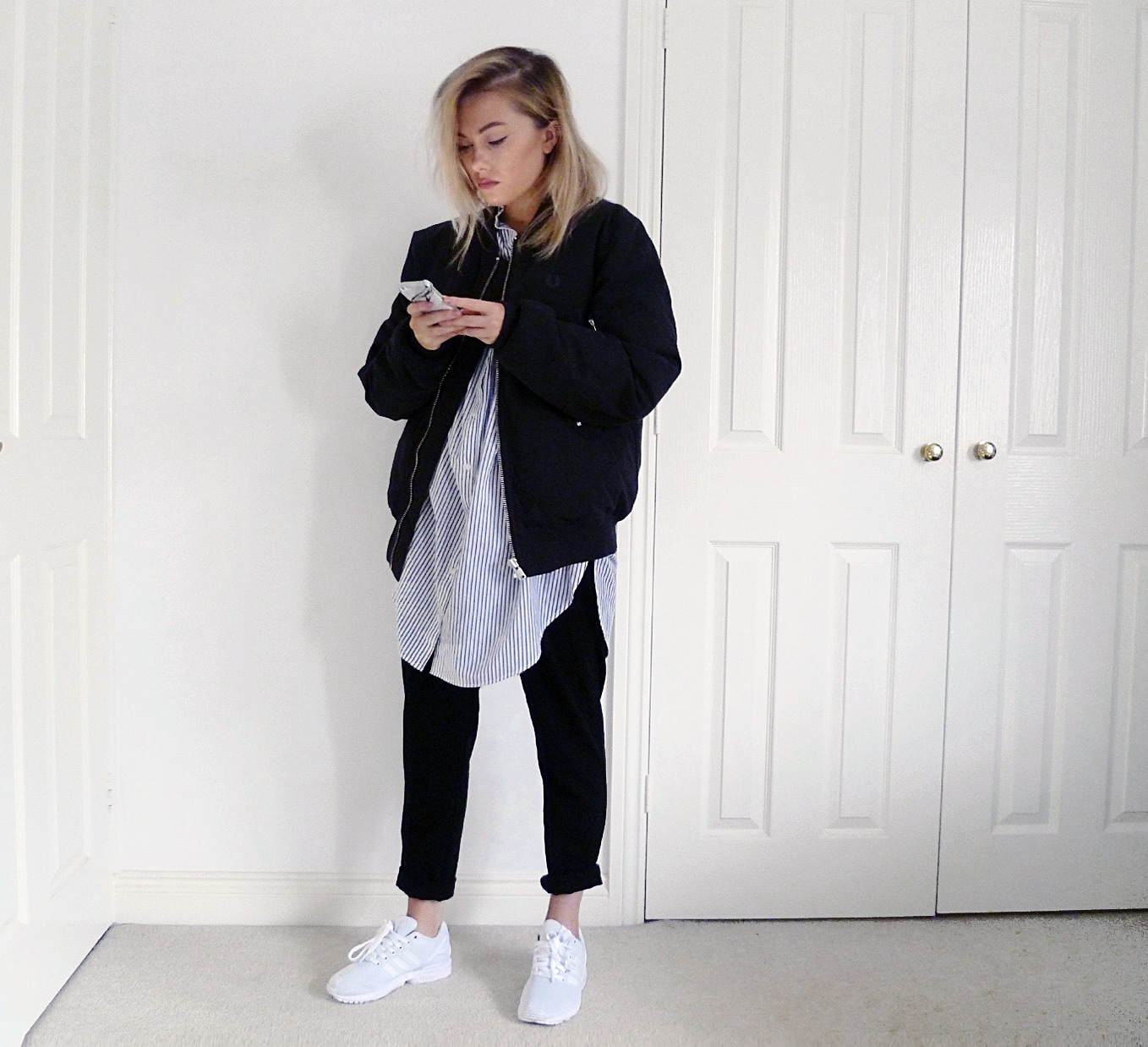 How many pairs of shoes do you own and how do you store them?
I dread to think. Shoes are definitely my vice. I'll usually start off with good intentions by storing my shoes methodically but how long that lasts for I really couldn't say.
When do you like to wear your kicks?
I'm fortunate to work in a pretty casual environment which means I can relish the joy of wearing trainers most days. I'll usually wear my New Balance 574s, 410s or adidas Superstars during the week, and then my trainers that require a bit more attention and care like my Filling pieces or these adidas Flux at the weekend.
What's your all time favourite pair and why?
In terms of versatility and comfort, probably my adidas Superstars - but I am loving the Reebok GL 6000 RG at the moment.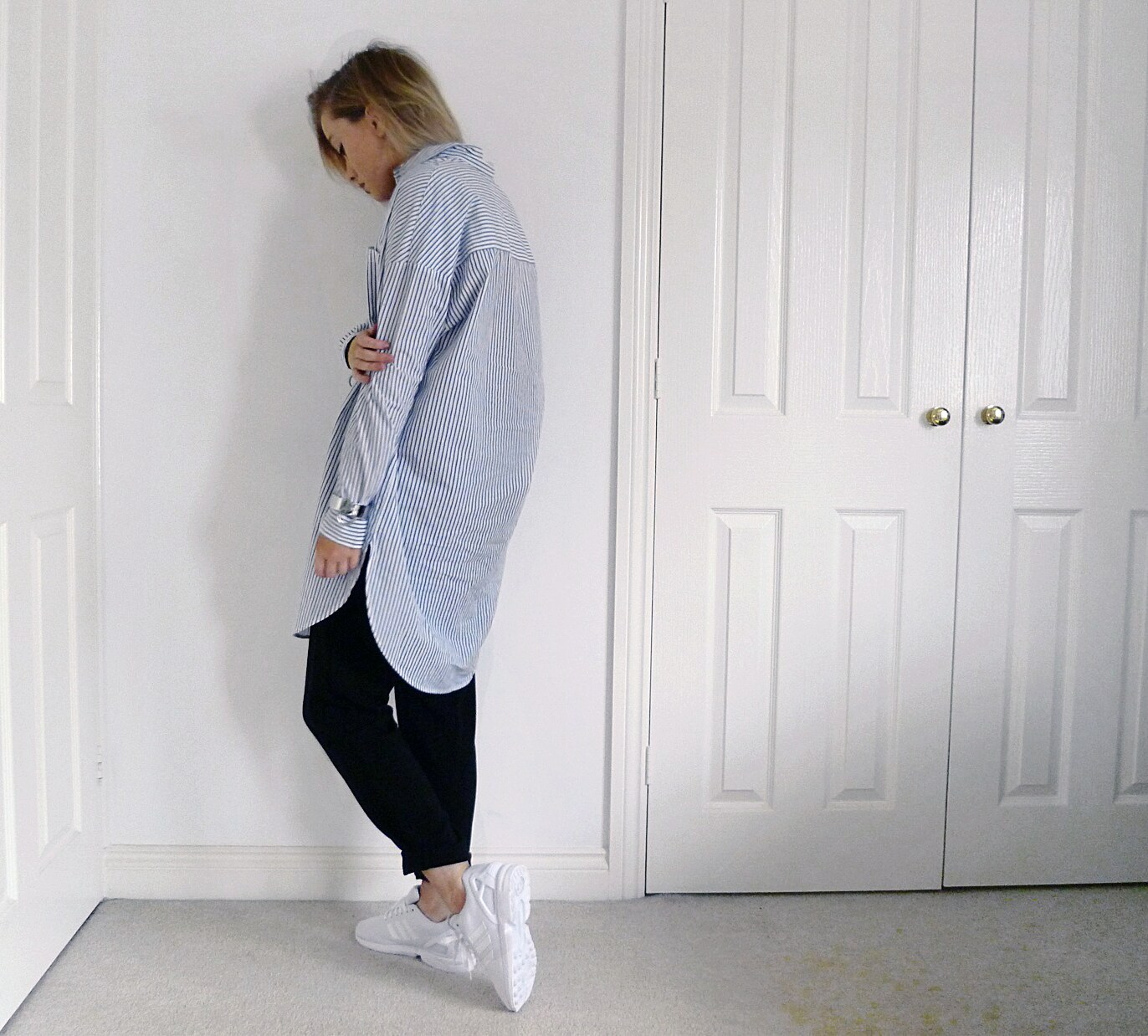 How would you describe your style?
I find 'too messy to be minimal' to be the best mantra for me when it comes to everyday style.
Where do you find your style inspiration?
I'm on platforms like Pinterest, Tumblr, Polyvore and Instagram, and I'm always recording my favourite looks that way. Apart from that, I'm a pretty big magazine fan with a large portion of my income being spend on titles including I-D, Pop, Dazed, 032C, Fantastic Man and whatever offerings I may find.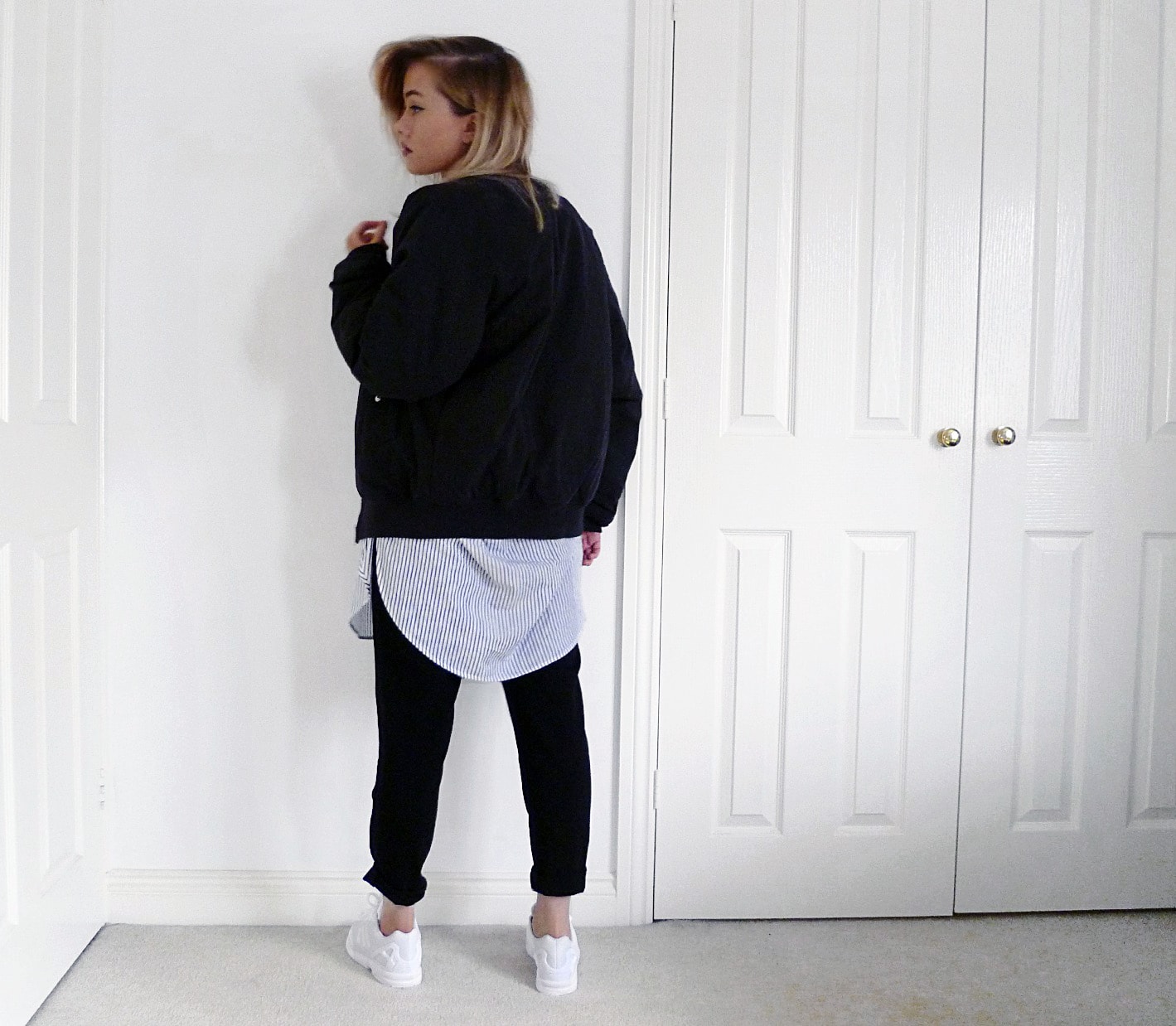 What do you like about the monochrome trend?
Easy and effortless, what's not to love?
Check out Charlotte's style on her Instagram and pick up the adidas Flux in white online at Footasylum.