Nice to meet you, Adrienne! Tell us a bit about yourself...
I'm a model, abstract photographer, and a student at KCL. I study Geography and prefer exploring somewhere outside rather than staying indoors.
What do you get up to day to day?
I like to cook so I'm usually experimenting in the kitchen. When I'm not, I'm probably out somewhere in a meeting or in lectures. I also like to dedicate days to discovering something different. My favourite place to go to is The Hunterian Museum in Holborn. You should check it out, it's creepily captivating!
How did you get into modelling?
In 2014 I was approached by poet, Kojey Radical, to represent a character named Daisy in a project of his. After it was released, different photographers approached me and that's where it basically started. In the past couple of years I've learned that personal character plays an important role in networking and since then, I've met a lot of people in the industry.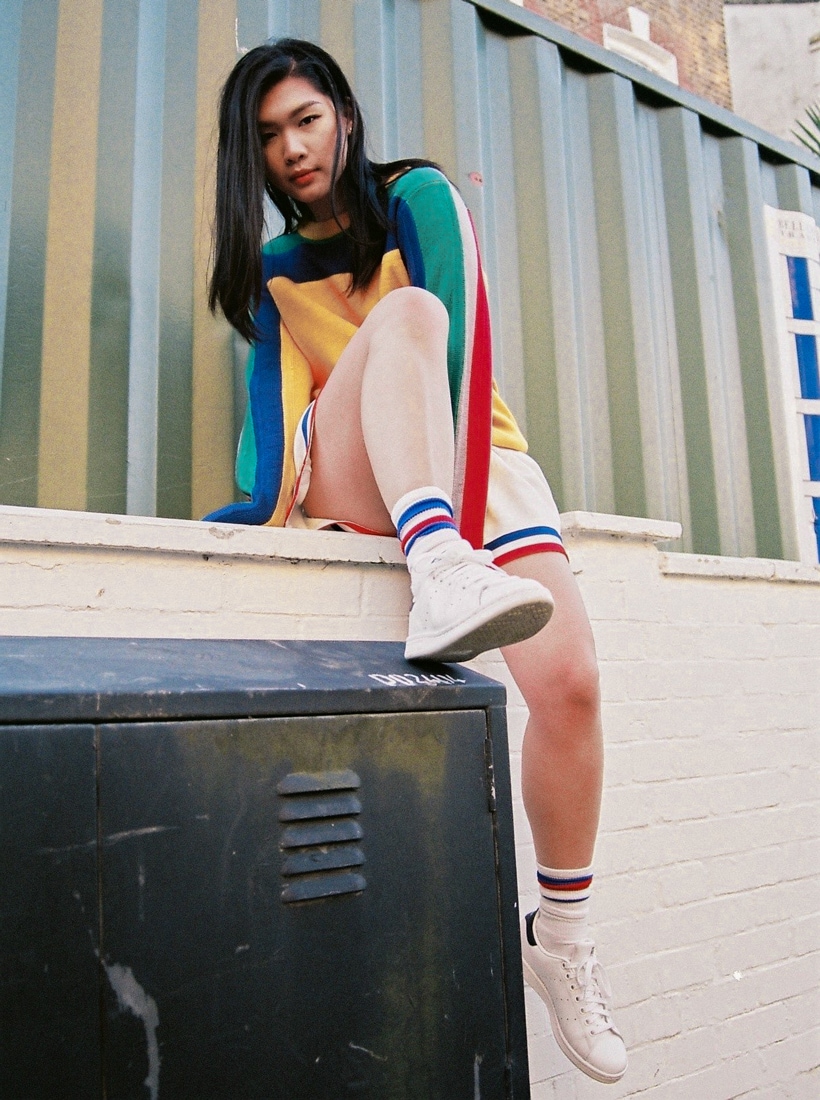 You're also a big creative, describe your work for us?
I'm an abstract photographer. Actually, a lot of my work can't be identified from one glance, but mainly I've experimented on photographing mould. Yes, mould. The process is quite long but it's all about the beauty of interpretation.
How would you describe your style? Have you always had this style or have you grown into it?
I've always been an accidental dresser; I tend to reach out for anything that looks comfortable.
What have you worn on your feet today?
Today I'm wearing white Alexei shoes from Dr. Martens.
How many pairs of shoes do you own and how do you store them?
In my current house, I have about 40 pairs. It's a mixture of boots, sneakers and shoes. Usually I store them in a shelving unit but recently I've run out of space so there's currently a stack of boxes in the corner, haha.
What kind of shoes will be on your feet in the New Year?
This New Year I've stuck to my Converse 70s and skinny black ankle boots, but I think 2016 will be a sneaker year.
What's your favourite pair of sneakers?
My current favourites right now are the Converse 70s and White/Navy Stan Smiths.
Where do you find your style inspiration?
I like magazines. I picked up a copy of Nylon Japan and Hypebeast in LA last month, they had some dope street style.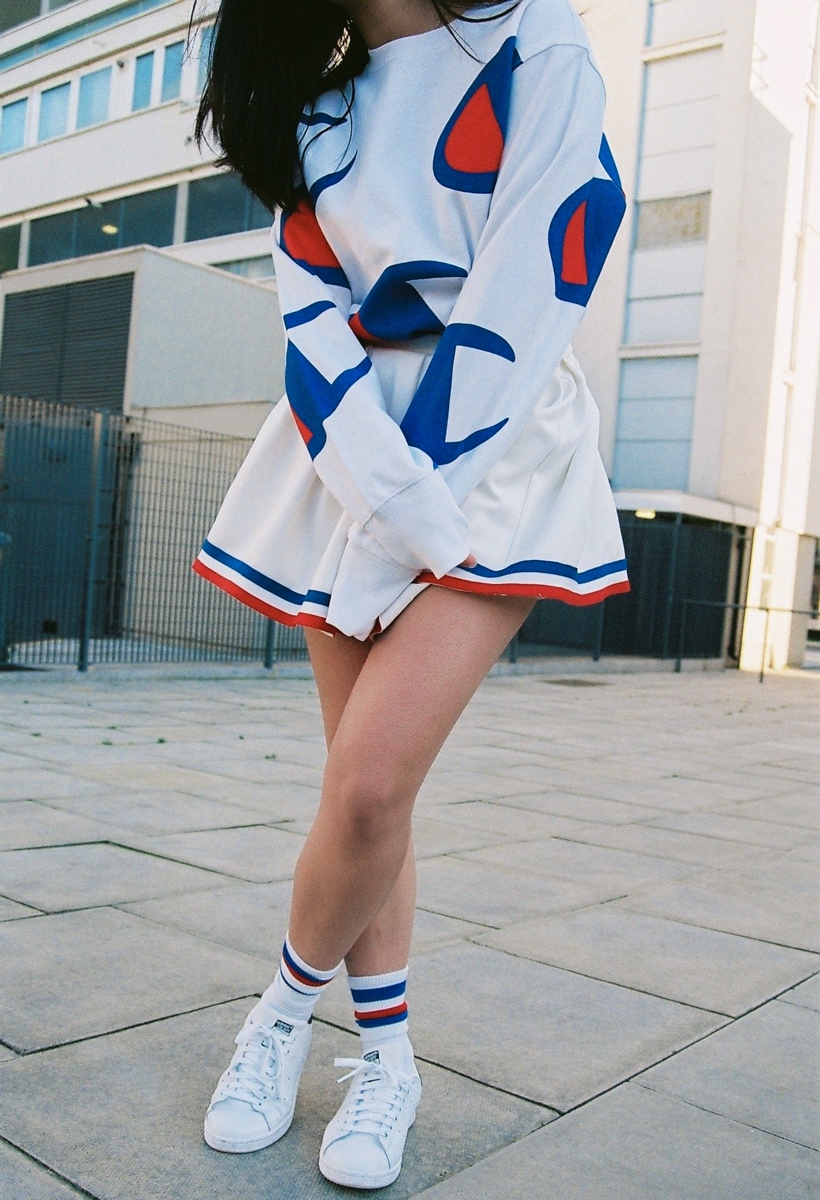 Are there any fellow models/instagrammers out there in particular inspiring you day-to-day?
Definitely! Instagram is one of the biggest platforms in social media today. Female influence has also emerged.
@FoxyNeela
,
@Sirius.Film
,
@Vixkygrout
,
@SandrineBerre
and
@TheSlumflower
are just some of the girls that inspire me creatively and in life in general.
How will you be styling up your adidas Originals Stan Smith?
I love how versatile they are – I'll be styling them with oversized jumpers and cullotes.
What're your social handles so girls can check out your style?
My instagram is
@Aydreeyen
and those interested in art,
@Artdreeyen
.
If you're feeling Adrienne's style, pick up her adidas Originals Stan Smith over on the Footasylum website.

Photography by @ericstilo and @sirius.film