The first low-top basketball sneaker with an all-leather upper, the
Superstar
was bound to become a classic. But as it turned out, basketball wouldn't be the reason why.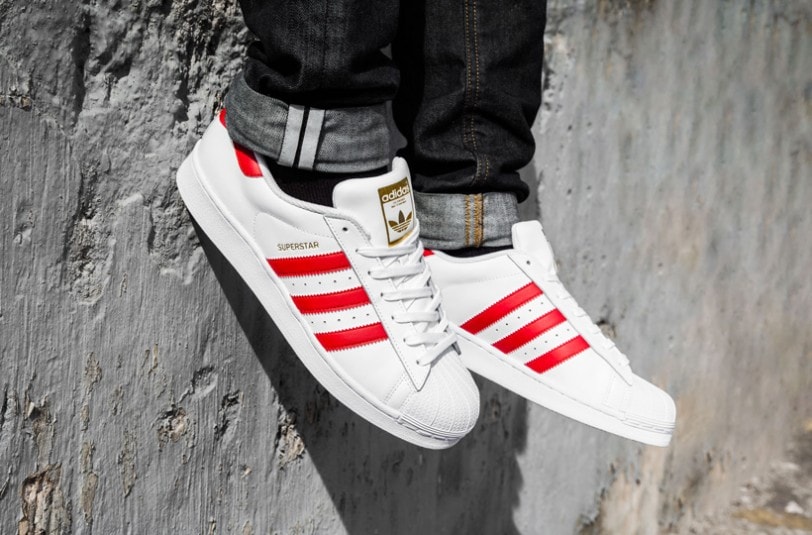 When it first came out the Superstar featured some unique design elements. The all-leather upper, non-marking rubber soles, and the famous rubber 'shelltoe' to protect the player's feet, all combining to make it the perfect basketball performance shoe. The Superstar also featured pretty advanced padding called "SoftProtect" to shield the heel. By the mid-'70s over 75% of NBA players were sporting these kicks on the court. The 'shelltoe' became so well known that most people had no idea the shoe was even called the Superstar, and commonly dubbed it the "Shell Toe".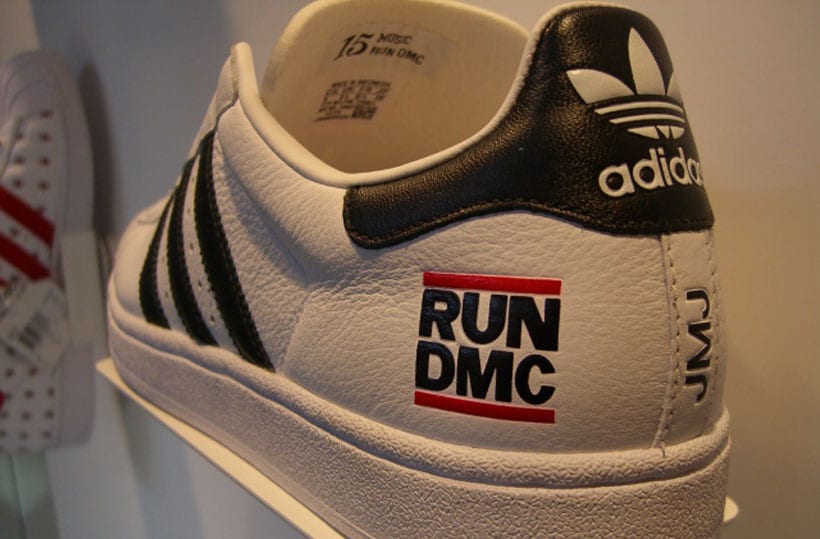 Image by Eric Molina
The Superstar made its way onto the street when American kids who idolised certain basketball players started wearing them. It didn't become hugely popular though, until Run-DMC (a hip hop group from Queens we're sure you've heard of) started wearing the sneaks on stage.
The group sported their Superstars with the tongue pushed out and the laces undone. It's a look still associated with hip-hop culture today. They loved and promoted the Superstar as they toured across the U.S. in the '80s, and even released a song about the shoe titled 'My Adidas' in 1986. Years later, adidas signed an advertising deal worth $1 million with the trio. It was the first endorsement deal ever made between hip hop artists and a major sportswear company. adidas had intended the Superstar as a basketball performance shoe, and it was now to be forever recognised as a staple of hip hop culture.
adidas declared 2015 the Year of the Superstar, launching a series of Superstar collections throughout. The much-hyped Supercolor series by Pharrell Williams saw a lot of love from Superstar fans, with the Pharrell curated Supershell collection launching soon afterwards.
The Superstar is a classic. It's arguably one of adidas' greatest ever silhouettes, and we can't wait to see what they're gonna do with it next.
Still not got enough pairs of Superstars? Check out our full Superstar collection over on the site.