Hailing from the city of Manchester and coming in at 6'5", he's definitely the tallest sneaker freak we've interviewed!
Tell us all about yourself!
My name is Kelvin, I'm from Manchester, and I am passionate about trainers! Out of all my friends I have the most nicknames: Special K, Kelv, B.F.G and Hightower! I work in social media. Instagram is kind of my thing.
What are you wearing on your feet right now?
I'm keeping it cosy by rocking my Nike Air Max 95 Ultra Moire.
How long have you been collecting trainers for?
I've been collecting for three years now, but this year I have been taking it a lot more seriously. I knew I'd become a collector when I realised I was buying a new pair every month, checking on eBay and sneaker forums for rare trainers. It doesn't help when you're in a sneaker group and you have friends who look out for you when it comes to rare shoes!
What's the first pair you ever owned?
The first pair of trainers that I owned were the Air Force 1 Low in all white.
Do you have regular clear outs or stash everything?
Yes I do! Trainers I know that I will never wear again I tend to either sell or give them away. I'm nice like that.
What was the first pair that you were desperate to buy?
The Jordan 4 Bred.
How many pairs do you have and how do you store them?
I have 30 pairs now. I keep them all in my room and some under my bed.
Do you have any box fresh?
A few, yeah! I should wear them but I like to only break them out on special occasions.
What footwear is in your sights at the moment? What are you looking to cop?
I love what Kanye is doing with adidas! I want a pair of Yeezy Boost 350 and 750 in my collection. Also next year the Jordan 4 Retro 89 is dropping.
What's the most important thing you consider when choosing footwear?
I always ask myself if it'll go with my outfit. I've bought trainers in the past just because I like the look of them but they didn't work with my clothes. Also I tend to buy shoes that fit the weather we get here!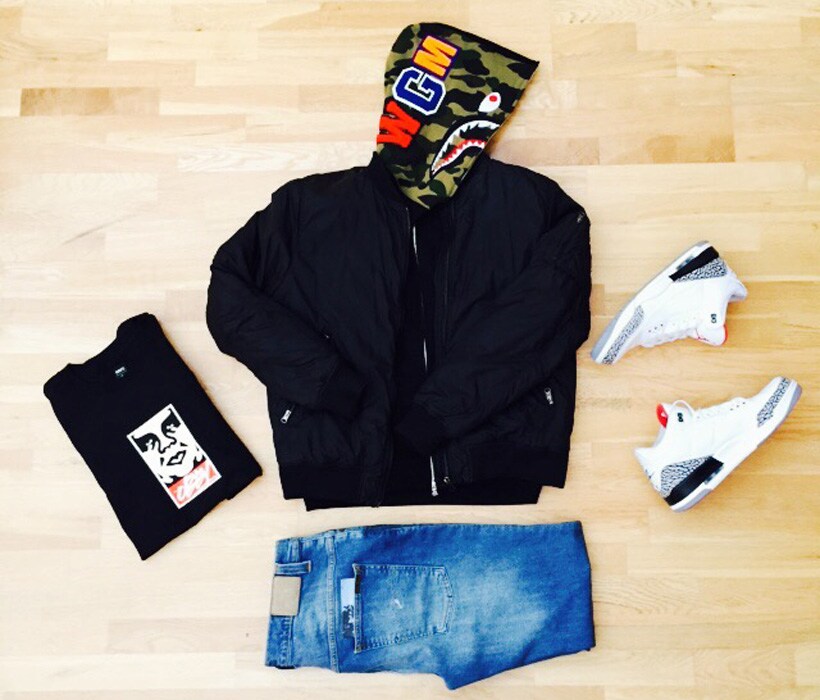 What are your top three pairs that you currently own?
That's a hard one! But here goes…
Jordan 3: Black Cement
Jordan 3: White Cement Retro 88
Jordan 6: Varsity Red (2010)
Have you ever repurchased a pair you already own?
Indeed I have! I bought the Jordan 4 Bred twice so I have one pair for every day wear.
Do you have a crazy kicks story?
When I first started collecting I worked part time and didn't earn that much money. I was after two pairs of shoes that month, so me being me back then, I bought them and went broke for the month. I'm talking about walking to work and having barely anything to eat. I wouldn't do that to myself again.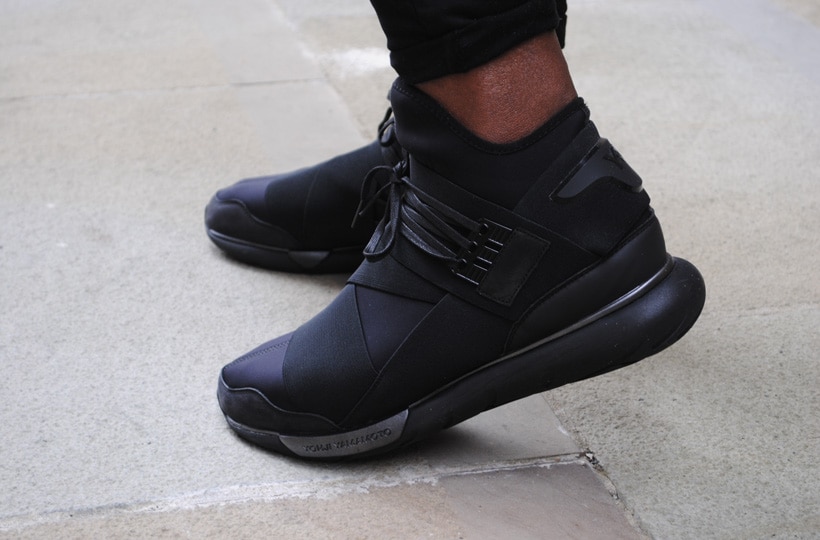 How far would you travel for a pair of kicks?
I personally wouldn't travel, it's not my style. Unless it was a super limited release then I'd travel, but only within the UK.
You're into your fellow sneakerheads and style icons. Who has the best footwear game in your opinion?
I can't really give you one answer to that question so I'll give you the top three guys I rate when it comes to having a serious collection and style!
@ianconnorsrevenge
@asvpxnvst
@the_perfect_pair
Difficult one, but if you had to pick only one silhouette to wear for the rest of your days, what would you go for?
It will have to be the Tubular 93! They are the comfiest shoes I own and they are very stylish.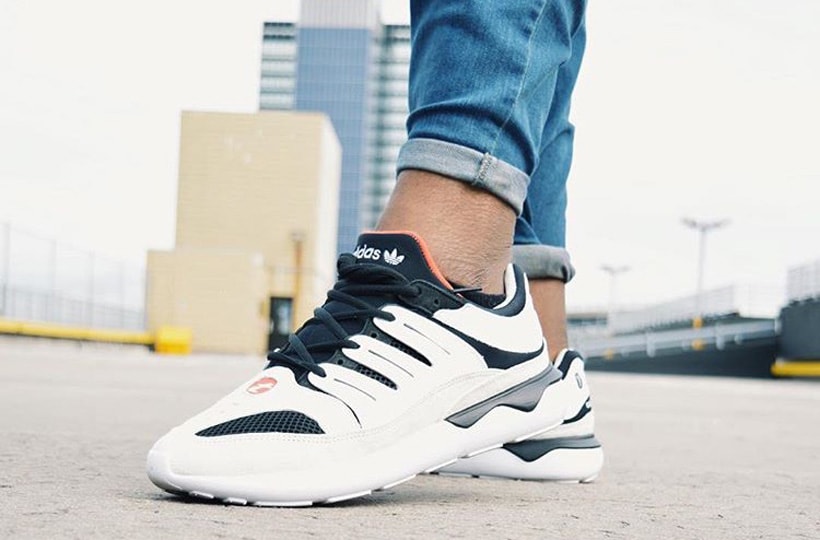 What would be the ultimate brand collaboration for you, or if you could create a sneaker hybrid what would it be?
Hard question, considering the 1000s of silhouettes out there. If I could combine literally any style then I'd love to the Nike Presto combined with the adidas Ultra Boost. Comfort would be on the next level!
What are your social handles so readers can check out your style?
Twitter:
@hiiitower1
Instagram:
@hiiitower