Hey, Will! Tell us a bit about yourself...
My name is William, but everyone calls me by my nickname, Chinese Will.
I am a 22 year old, Manchester based photographer with an interest in technology, fashion and of course footwear.
You have some seriously sick kicks! How long have you been collecting trainers for?
I've been collecting sneakers for just over three years now. The first pair I bought was the Nike Air Huarache OG – White/Game Royal/Dynamic Pink back in February 2013.
Up to now, I have 40-50 pairs of sneakers. Some of my favourites include: 15 pairs of Nike Air Jordan 1s and seven pairs of Nike Air Jordan 3s.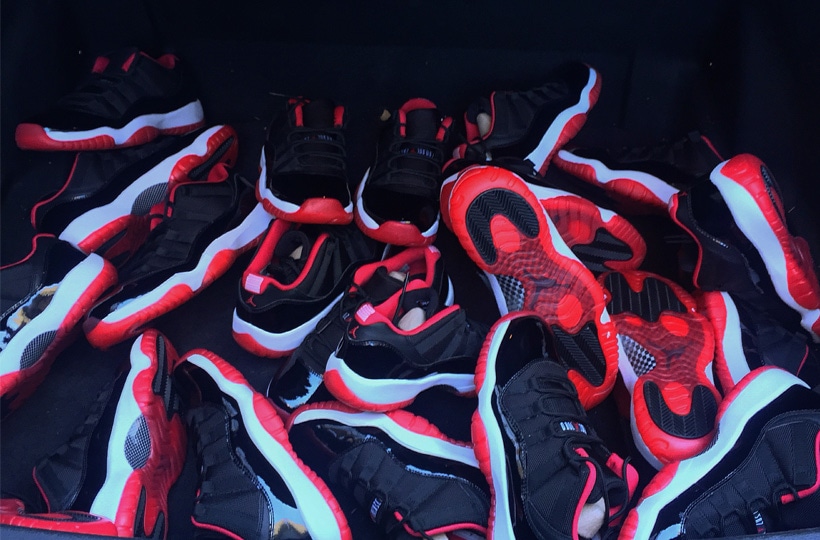 That's a pretty sweet selection so far. What first got you hooked?
There were a few different factors that got me into sneakers, but if I had to narrow it down, it would probably be when I was in college and my friend Jared Knight (
@Sampaixstudio
) wore a pair of Air Jordan 3 into class.
I just fell in love with the silhouette of the sneaker.
Definitely a classic. What do you do with your collection? Do you rock or stock?
I'd definitely have to say rock.

I've worn (or intend to wear) every pair of sneakers that's in my collection. I'm sure I'm not the only person that does this, but I wait for the right occasion to break out a pair.

I like to have a nostalgic feeling whenever I break out a pair of shoes I haven't worn in a long time.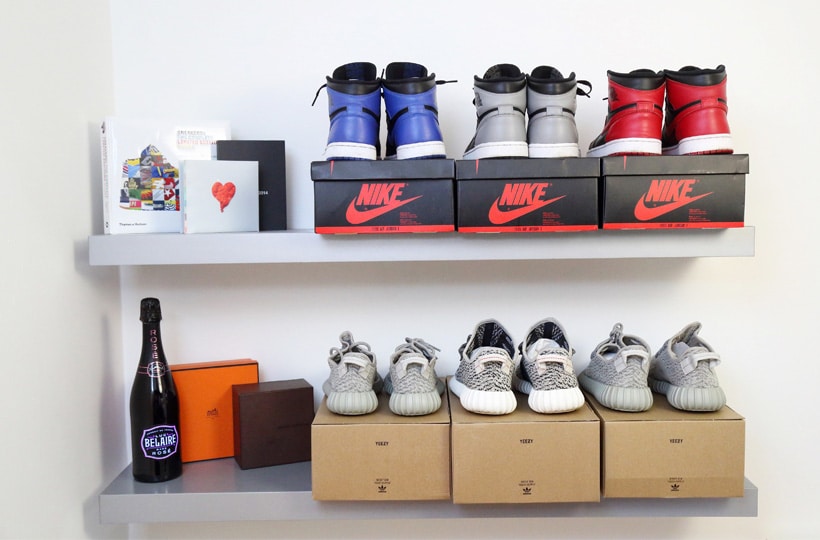 What makes you decide if a pair is worth collecting?
When it comes to picking shoes, the most important thing is that I like it. If it's the most hyped after shoe but you don't actually like it, there's no point following the 'hypebeast train'.
The next thing to consider is your wardrobe, nothing worse than having a poorly put together getup. I tend to use my sneakers to add a pop of colour to my outfits.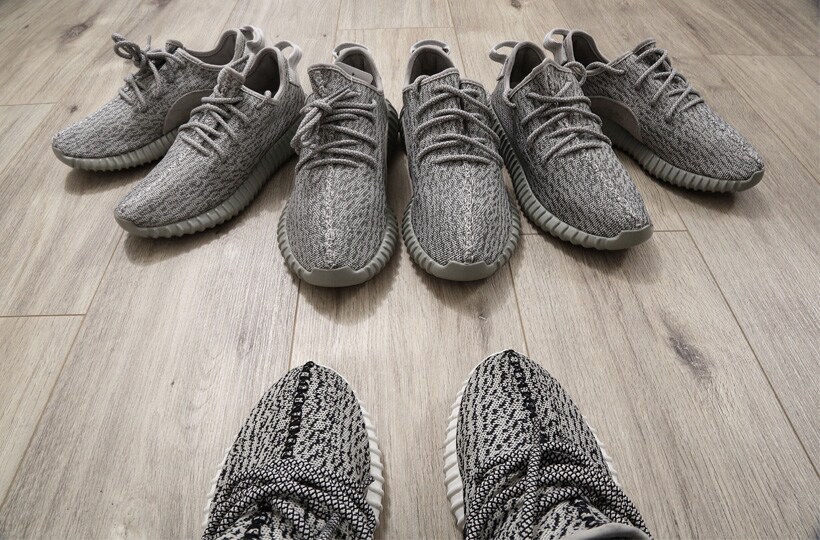 It's all about making a statement. What would you say makes you different to other sneakerheads out there?
I know a lot about sneakers, but I will also know when they are coming out, the quantities that are being released and where to buy them from. All of this information gives me a very good rate of purchase.
Another thing that separates me from other sneakerheads is that I am part of a sneaker enthusiast group known as 'Manchester Sneaker Game'.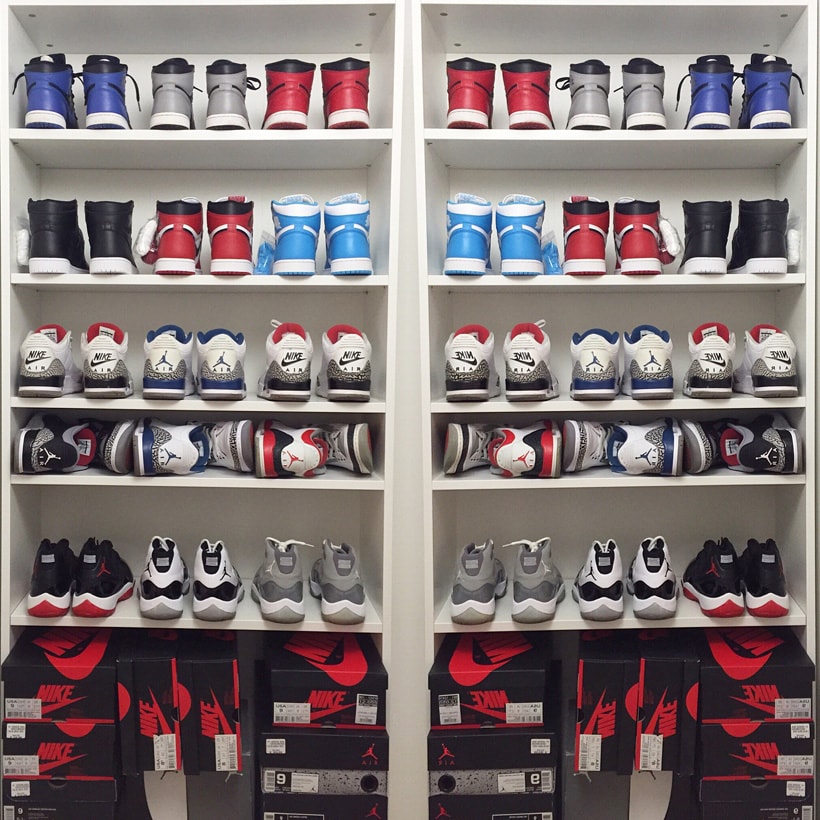 Sounds like a crew we need to get involved with! What advice can you give for taking a great sneaker shot?
My top tips for capturing pictures of cool kicks are:
Location
- Nothing worse than a poorly lit location when capturing your pictures. You also want the area to be clean so your images look more professional.
Composition
– You want to plan your shots carefully. The image should be composed of three things, the background, the foreground and most importantly the subject. Neither one is more important than the other, you need to get all three right to take a great picture.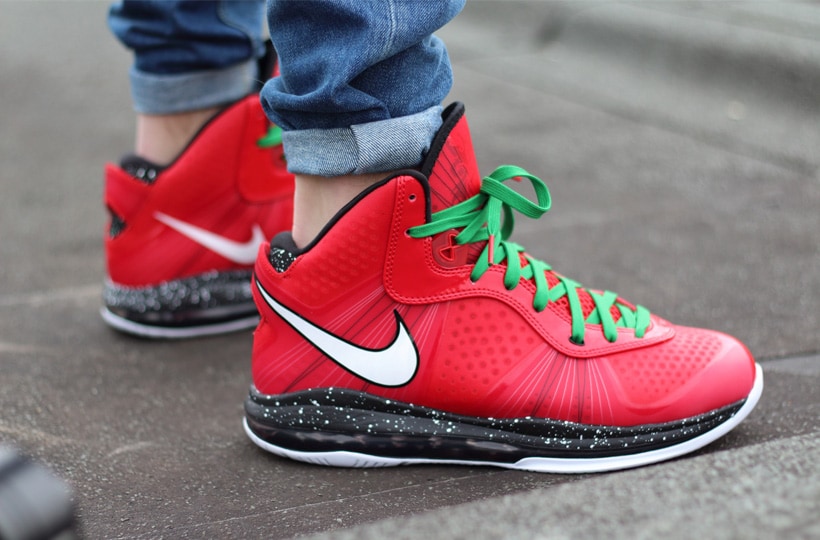 Keep trying
– When people say practice makes perfect, it really does. The more you go out shooting, the better you get. When I first started taking pictures I was awful at it, but after time I got better.
It's also very important to take as many pictures as you can when shooting. The more you take means the more pictures you have to choose from when you're editing.
Nice, we'll definitely keep that in mind. Who else would you say has a sweet collection?
I would have to say my friend
@LDN2HK
over in the states has a great footwear game. He has some of the rarest sneakers available to date, but he also has a nice mixture of formal and high-end sneakers too, including Rick Owens and Saint Laurent Paris.
So where can people look you up?
@ChineseWill
on
Instagram
@ChineseWill
on Twitter
@ChineseWill on
Snapchat

Thanks, Will! We'll definitely be keeping up with you on IG. Looking forward to seeing your next cop!