Reworking the Classic leather silhouette,
Reebok
and Kendrick Lamar have come together to put an all new twist on the iconic design. Known as the 'Perfect Split', each sneaker is built on a hybrid of two of Reebok's rubber soles: the Retro Gum and Contemporary Ice.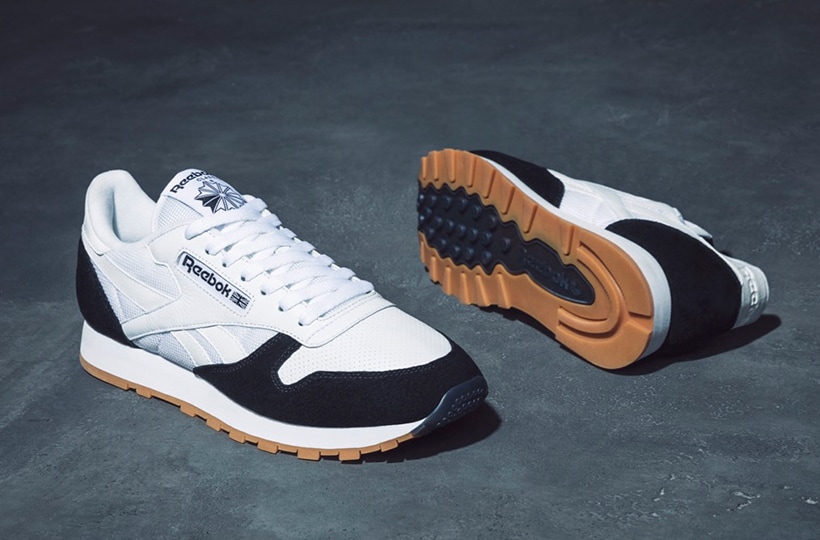 Staying true to its retro vibe, the trainer's shape remains the same but uses a different mashup of materials.
Combining leather and mesh for the upper, this signature sneak features contrasting colour-blocked accents to the toebox and heel with matching branding.