CAT footwear's 'Re-powered' campaign is bringing silhouettes from the unapologetically-rugged brand's archive into 2018.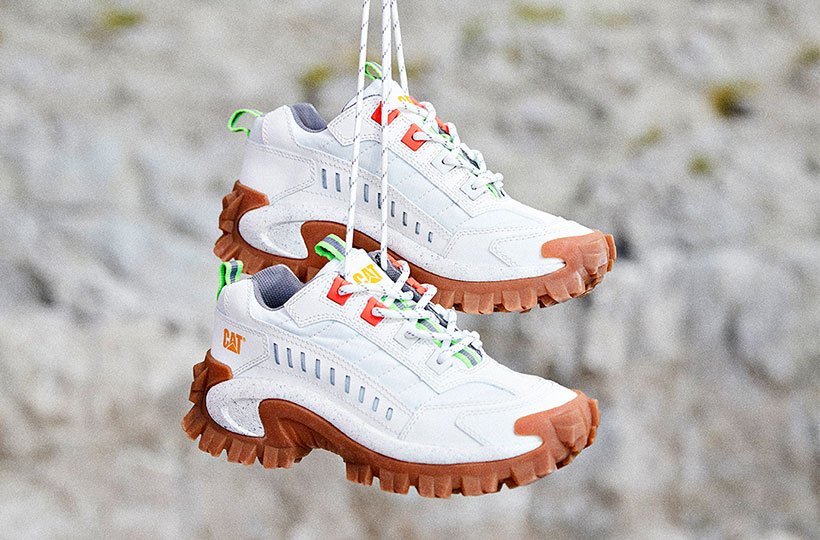 The timing couldn't be better – you might be sick of hearing the phrase '90's inspired', but we're not sick of wearing it. With workwear and chunky silhouettes going nowhere, the
Intruder
is less like the neighbour's cat who keeps leaving dead birds in the kitchen, more like the girl you just met on a night out but is already your new best mate.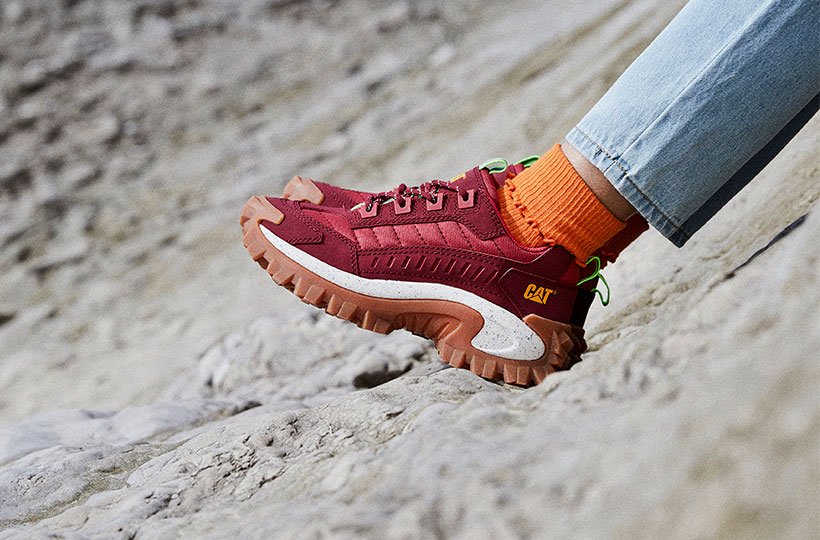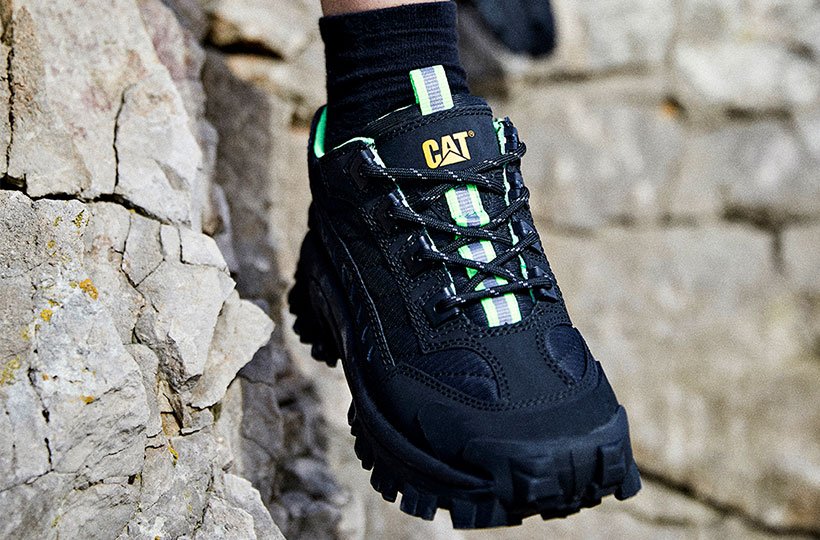 CAT has a genuine pedigree for rugged workwear – CAT Footwear is inspired by 'the power and attitude of earth moving machines' – for those of you not into diggers, Caterpillar Inc, the parent brand, make heavy machinery. Their Colorado boot remains unchanged since it was launched in 1988, with the signature yellow and black branding and sturdy grip sole making the transition from work sites to city streets.
This gives the Intruders' toothy, exaggerated outsole more authenticity than most – it's the same rubber used in the work boots that actually saved one man's foot after being run over by a train. Seriously, CAT aren't playing.*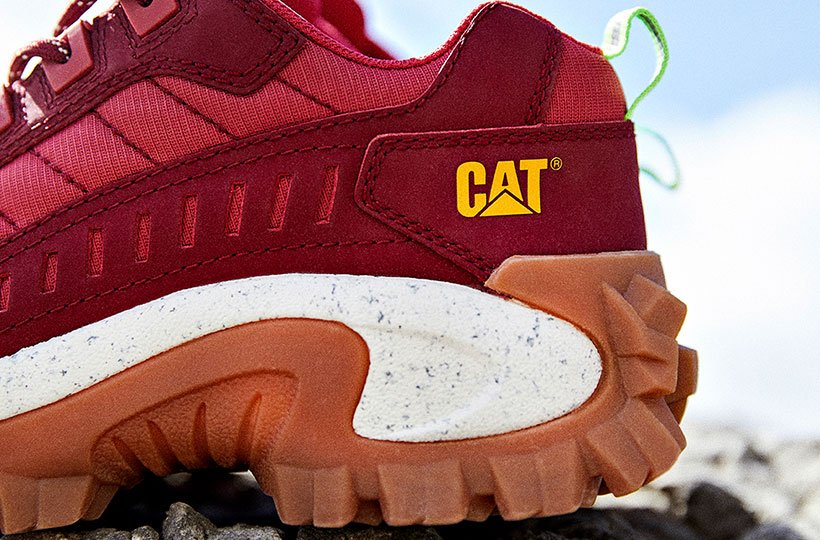 The mixed-material upper is constructed from nubuck and nylon mesh, featuring neon pull tabs to the heel and tongue, CAT branding and sturdy, hiking-style laces. All three colourways drop
right here
on October 1st, and they might be our favourite thing to be revived from 1996. Let us know which ones you Wannabe getting your hands on.
*
disclaimer: the Intruder will absolutely not save you from any kind of locomotive. But you knew that, right?