You might have heard a thing or two about MDNGHT recently. The up and coming house trio from Manchester are making waves in their hometown and across the world with their unique vibes and smooth vocals.
After a set at BBC Radio 1's Big Weekend in 2014, things are getting interesting pretty quickly for the boys, who are due to release their first album later this year.
Who makes MDNGHT tick?
MDNGHT are:
-Jordan Lewin
-Anthony Gorman
-Will Acton
We have a lot of nicknames for each other but you'd probably just think we were weird if I told you.
How would you describe MDNGHT's sound?
It's always a bit of a tricky one. It's been described as disco tinged house so I'll just go with that.
What is it inspired by?
We draw influences from everywhere really, but we definitely love some old disco vibes.
Loving the name. How did the name come about?
We used to get to the studio around midnight most nights so it kind of came from that. We were originally called Midnight but later found out there was a band from the '70s with the same name so decided to drop the vowels. They also had a song called 'Into The Night' which was a bit of a coincidence as that was our first release.
How long have you been together and how did you meet?
I met Ant when we were around 5 or 6 after his family moved in next door to my grandparents. I've been good friends with J since around 14 so a good few years. We've all been working on Mdnght for close to two years now. Definitely more so over the last year though.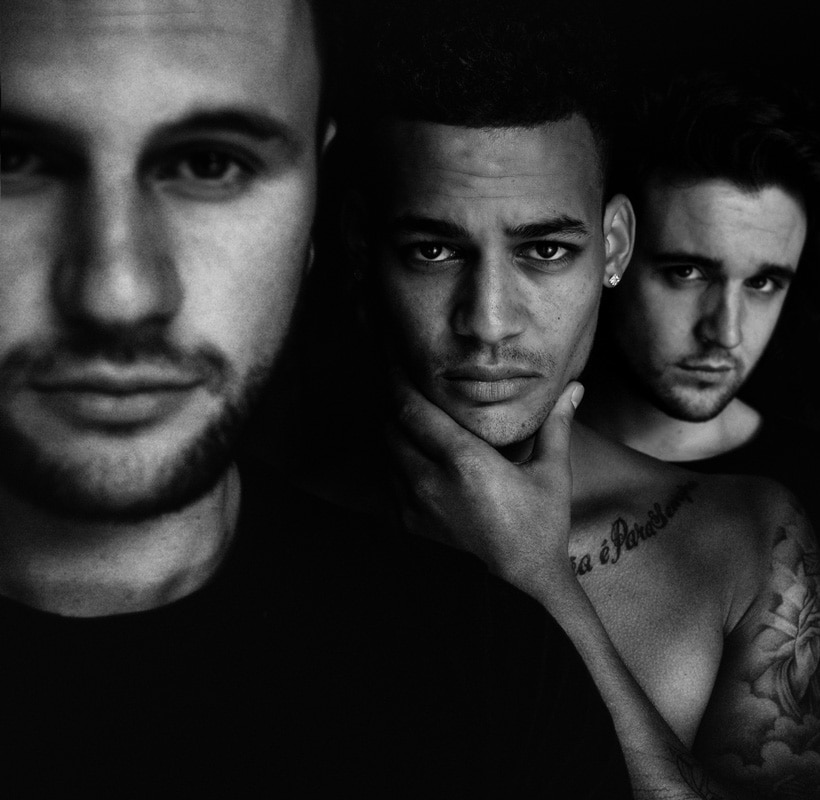 House is such a big scene all over the world, how far does your fanbase go?
One of my friends text me saying he'd heard one of our songs being played at a full moon party in Thailand which was cool, but we've had a lot of love from all over the world.
What's the best show you've ever played?
So far a highlight was definitely playing Radio 1's Big Weekend last year; the whole weekend was awesome.
Who takes the longest to get ready in the dressing room?
I don't think it takes any of us particularly long to get ready, we're usually too busy having a good time.
What gets you hyped before going on stage?
The excitement of playing to crowds is enough, but exploring the realms of intoxication is always fun.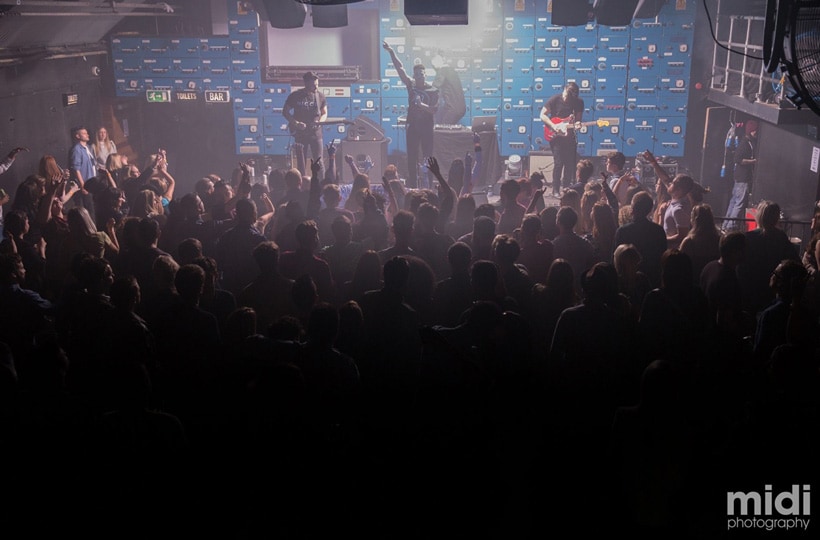 What music and who (musically) is hot right now in the industry?
Recently it was British guitar music, now it seems to be grime. I think everything peaks and troughs regardless. There's so much new music to choose from on a daily basis that I couldn't pick anyone in particular, I know that's a bit of a rubbish answer but it's the truth.
Who would you most like to work with?
Nile Rogers would definitely be a dream come true.
What does the future hold for MDNGHT this year?
We're currently just putting the finishing touches on our first album so we've been hiding away a bit this year. We're very close to releasing a few new singles which we can't wait for.
Where can people find you if they want to check out your tracks and find out what gigs are coming up?
We've only just started to book shows again as we've been so busy recording, but we're going to be playing the Dot to Dot festival in Manchester on the 22nd of this month. I'm not sure what else I'm allowed to announce just yet but there'll be a lot more soon.
Keep up to date on all things MDNGHT by following:
Twitter:
@MDNGHT_music
Instagram:
@mdnghtmusic
YouTube
Soundcloud
Facebook
Are there any questions you'd like to ask the MDNGHT lads? Get them in the comments and we'll get an answer for you!