South London based MC, Litty Lightz, is one of a handful of artists paving the way for innovation in his genre.
Serving sharp bars at 140 bpm, Litty's originality gives that nostalgic feel that's sought after by so many musicians – and at just 13 years old, you might say he's wise beyond his years.
Part of our
Nike Air Max 270 campaign
, which showcases the best in up-and-coming local talent, Litty's latest shoot serves as a follow up to our chat with Avelino.
In an undisclosed location in London, we caught up with him on set to get his thoughts on the campaign, his career so far and, of course, the all-new Nike Air Max 270.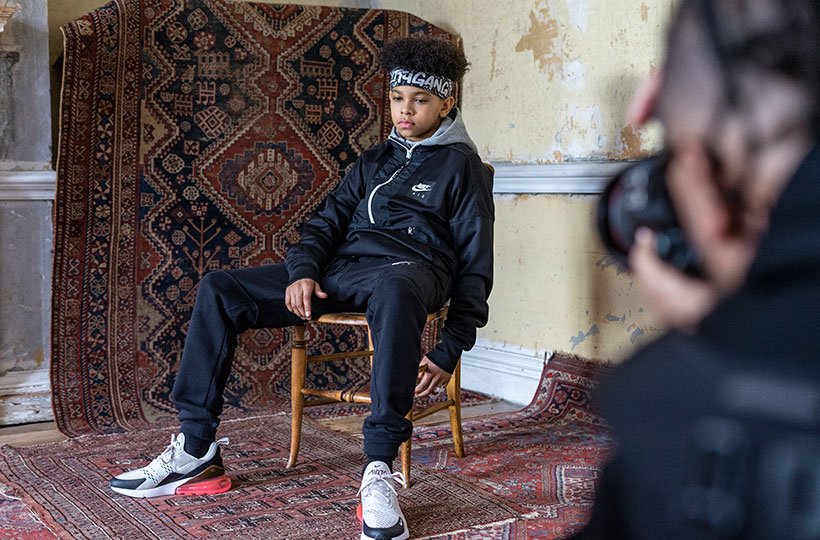 How was the shoot today?
The shoot was fun, man! It was a bit long, I'm a bit tired I'm not gonna lie – but we had fun.
So, you're one of the youngest in the game – how does it feel?
It feels good because I know I've got all the elders scared, and I like that.
What's the reception been like at school with all your mates?
It's been positive! When I'm at school, it's never Litty Lightz, I'm always grounded when I'm there – whatever I do I always try and involve my friends to the level that I'm involved.
I don't wanna be different to anyone else in school, I'm still the normal guy that I was two years ago.
What's been the highlight of your career so far?
The highlight of my career was when Wiley text me and said that I'm the Prince of Grime. He said that I'm one of the kid dons, and compared me to the likes of Chip, Ice Kid, Tinchy and Dizzee - obviously when they were all younger.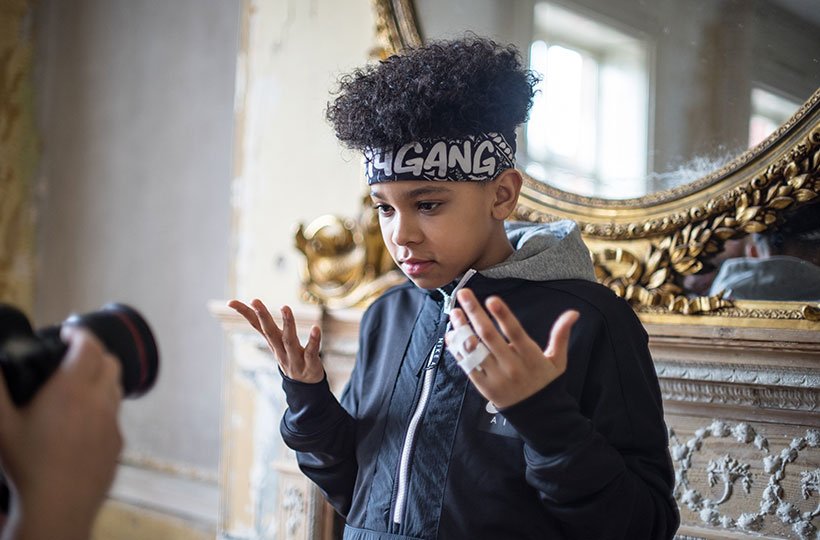 Who would you most want to get in the studio with?
[Laughs] I'd definitely want to get in the studio with Wiley.
So obviously you're here with Footasylum, how important is style and fashion to you?
It's very important because with style and fashion it can, depending on what you wear, determine how you feel on certain days. Like, say I'm going to a performance and I haven't got the right garms, it can really affect me.
It's a really big influence, especially on the music industry.
Finally, what do you think of the Air Max 270s that you've been shooting today?
These are sick. I'm not gonna lie, when I first saw them at home I wasn't sure, but now I'm wearing them they're so comfortable – they're just sick.
Thanks for chatting with us Litty!

The Nike Air Max 270 lands 22/03/18 with an all-new colourway 'Dusty Cactus'. Get your hands on a pair from the latest collection, right here.