On March 16th 1966, brothers Paul and James Van Doren opened the first ever Vans store under the name 'The Van Doren Rubber Company', Since then, Vans has crossed through cultures to become one of the most worn and recognised sneaker brands of all time, with everyone from rock stars to rising fashionistas donning a pair of their
favourite skate shoes
.
Rewind back to the late '60s and a pair of Vans would have cost you $8, with one shoe costing skaters just $4. But why would anyone need to purchase one shoe, we hear you ask. The answer is simple: with skate shoes, it's common for one to wear out much quicker than the other as that's the one you're dragging to brake, so the skaters of yesteryear were able to buy just what they needed to get back in the halfpipe.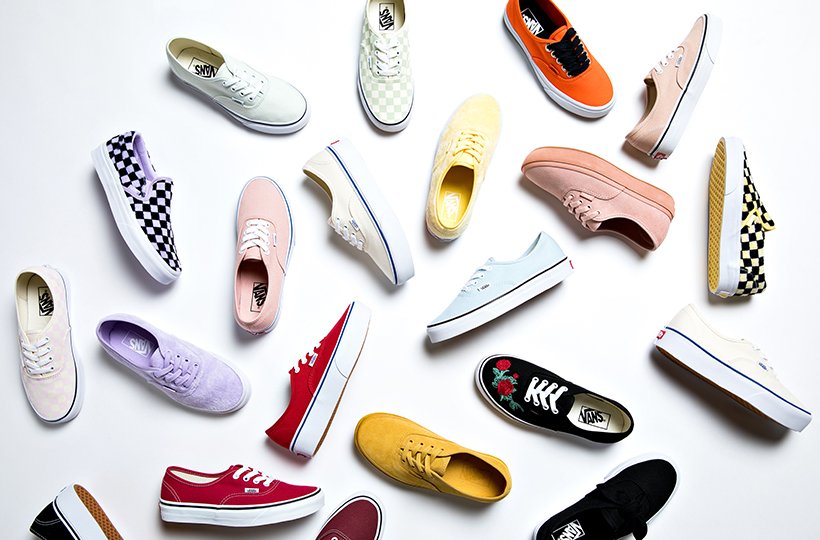 By the time the mid 70s had rolled around, skateboarding had become an international sensation. Vans noticed this, and was providing many of the famous skaters with their trusty footwear. At the time, the essence of skateboarding was very much still ingrained in skate culture - there was no time for fancy stalls or over-the-top adornments - Vans would drive skaters around from show to show and hook them up with sneakers on the way.
In 1976, Vans enlisted the help of sponsored skaters Stacy Peralta and Tony Alva to create their first shoe that was designed purely for skateboarding. At the time this was called the Vans #95, now immortalised as the Era. The Era became the shoe of choice for an entire generation of skateboarders, and cemented Vans in the history of skate culture.
Old Skool
wearers listen up - your Vans of choice were launched in 1977. The famous side stripe, originally called the 'jazz stripe', donned the design of Vans' first shoe that benefited from the use of leather panels. This gave them added durability on the skate park, not to mention adding an effortlessly cool design that has stood the test of time.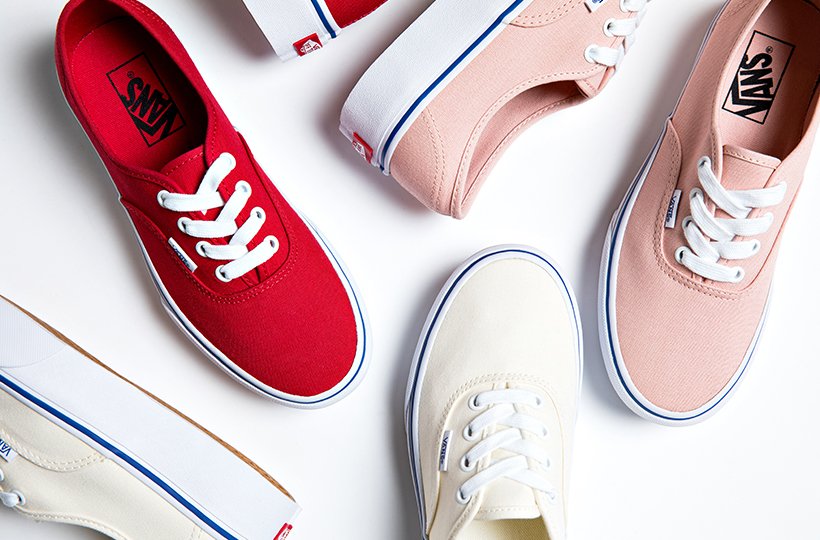 Next up was the
Sk8-Hi
, which made its debut in 1978. With an innovative high-topped design, the shoe protected ankles from skateboards and brought a whole new wave of die-hard fans to the brand. However, it wasn't until 1982 that Vans got the big break they deserved, which saw profits skyrocket.
This was the time that Fast Times at Ridgemont High was released, which starred Sean Penn and a pair of Vans Checkerboard Slip-Ons. The film was a resounding success and catapulted Vans to the forefront of mainstream fashion. The slip-on design itself had actually been around since 1977, but only gained international attention after the film was released.

However, the inspiration behind the iconic checkerboard shoe was, without a doubt, the skaters. During the 1970s, skateboarders were drawing the checkerboard design on their Vans with marker pen, and so the archetypal Vans shoe was born, way before it was sold in stores.
Skate culture has been instrumental in building one of the most prominent brands in the sneaker industry. Channel some old-school skater vibes with the Footasylum Vans collection. Get yours today.