Here we provide a few examples to get you started taking the coolest shots, with some professional advice provided by our own studio crew.
Taking a shot off-foot
One of the best ways to show off your new kicks is to take a profile shot of the shoes indoors. Choose a white or generally plain background (think wooden floor, carpet or bed sheet etc.) so that the shoes are the most important part of the image. Make sure they're looking good as well; neaten the laces and possibly even stuff the shoe with newspaper so it doesn't lose its shape.
The right lighting is crucial to any shot, so if you're lacking professional studio lights then take your snap in the daylight hours and near a window. Avoid using an indoor lamp with a bulb for light as that might give your image a yellow or orange tinge, which doesn't look the best.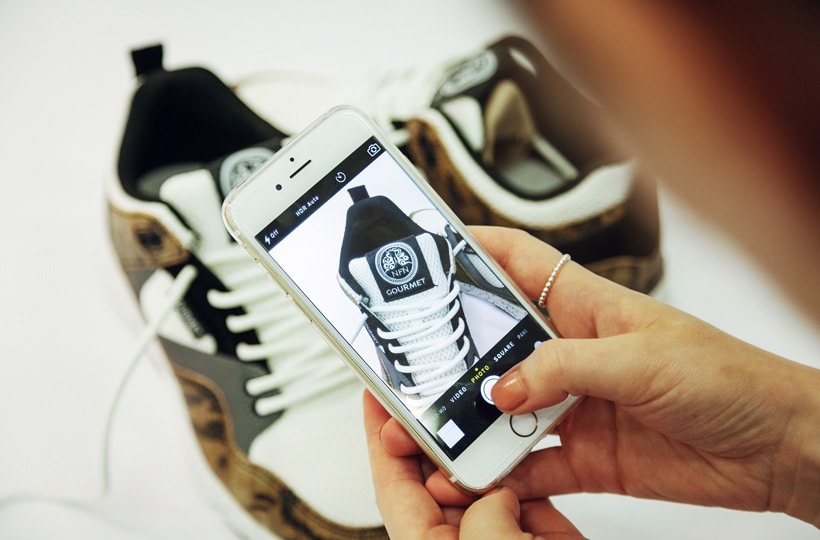 You don't always have to do a shot of the entire shoe either, a detail shot can look just as nice. Pick a recognisable part of the shoe, like the branding on the tongue or heel, or something unique to the shoe, such as the air bubble on a pair of Nike Air Max.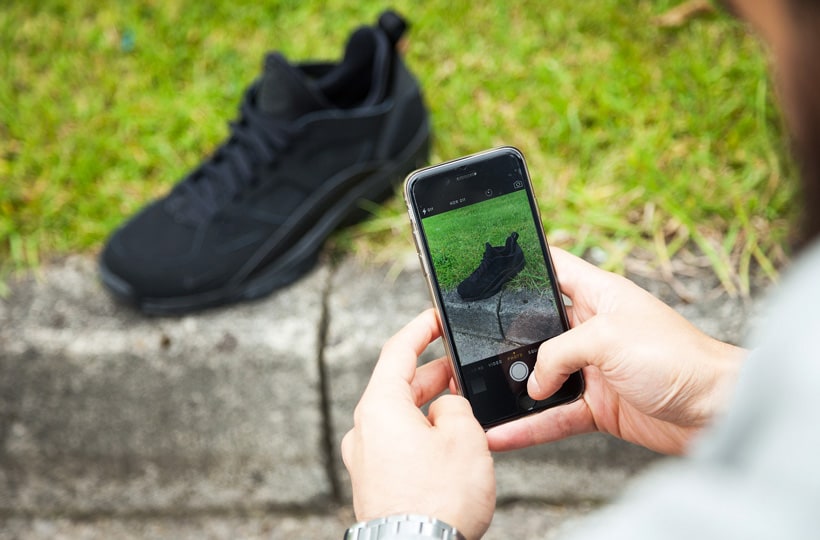 If you're taking it outside then find a place that's gonna make your shoe pop. Above we used a triple black
Nike Air Huarache Low
, and the bright green of the grass makes the shape of the shoe stand out. We've just chosen kerb, but don't limit yourself, there are so many places out and about where you can take a well-lit and interesting shot of your creps.
Taking a shot on-foot
The easiest way to #showusyoursneaks is to get a quick snap of them on your feet. Just as you would off-foot, pick a floor that either won't distract from the shoes, or that's a sick pattern or colour so it'll only add to the image.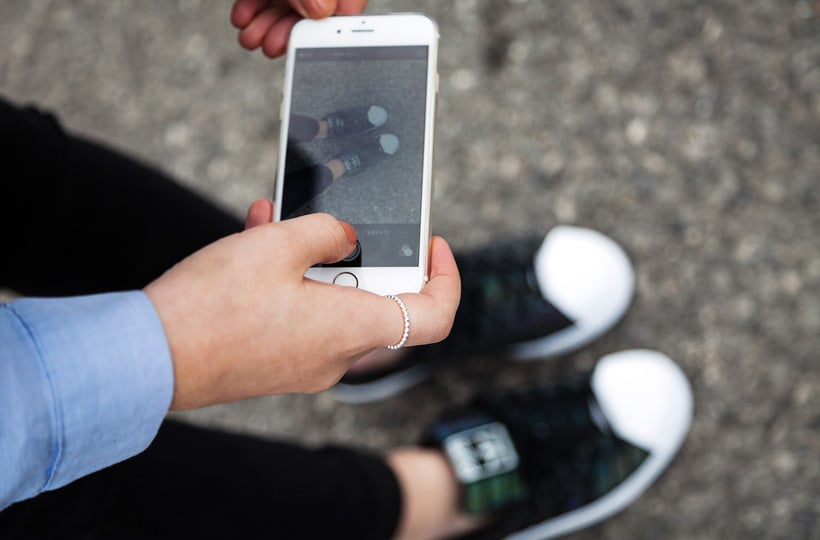 Make sure it's in focus, and not too close to the feet.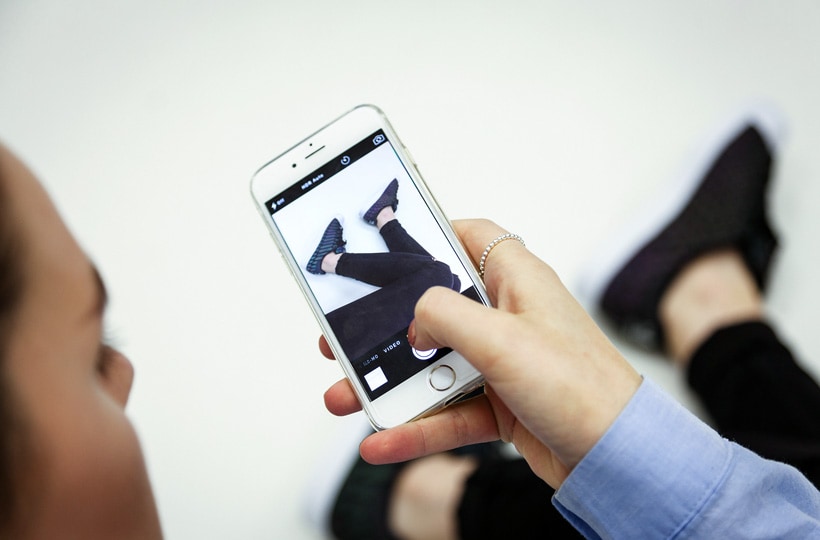 If you want to show your style then take the shot higher up to get in your outfit, or take it sitting down like the image above. You can see just how we're styling up the
Superstar XENO
.
Editing
When taking a shot with your phone you miss out on the benefits of a fancy DSLR and lens, so fake 'em by editing like a pro.
If your image didn't turn out as well lit as you'd hoped, then brighten it in the Instagram app, and use the sharpening tool to make everything look crisp. To fake a blurry background behind your kicks use Tilt Shift.
We want to see your shots of your Footasylum pick-ups. After you upload your snap tag us @footasylum and use the hashtag #showusyoursneaks for a chance to be featured on our Instagram page