Forget Valentine's Day, this year it's all about Galentine's Day. The 13th of February is the official day for sharing the love with the gals that have been there for you through thick and thin.
Such a special day deserves not just to be observed, but honoured. So how should you be celebrating the most important date in a girl's calendar? Here's some of our best Galentine's Day ideas.
Want to win a gift card? Follow @footasylumwomens on Insta to find out more.
Valentine's gifts aren't just for boyfriends y'know, so don't hold back when it comes to getting goodies for your girls. No one can resist a bit of pink on Galentine's Day - we're thinking bunches of pink roses, rosé champagne and more chocolate than you can shake a prosecco flute at.
Dancing until your feet feel like they're going to fall off is a great way to celebrate the sisterhood! Gather your girlfriends and head off to your favourite club to bust some moves, order some drinks and let off some steam. Some places even hold club nights especially to celebrate Galentine's Day so it's worth checking this out.
If you're looking for an excuse to buy some new garms, this is it! Treat yourself this Galentine's Day (because the most important kind of love is self-love), and purchase some new clothes or sneakers. Because you can never have enough pairs of trainers, and that's the absolute truth.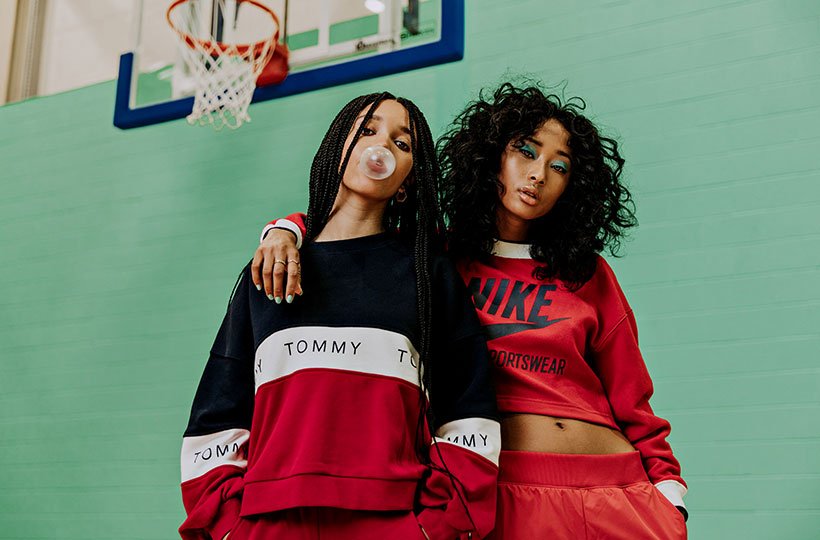 Netflix and Chill Food
There are few things in this world that we love more than food (except for new trainers… maybe), so the 13th of Feb is the perfect excuse to get the squad round to watch Netflix and get a takeaway. Just go into full on sleepover mode - duvets, drinks and Dominos - bliss.
Galentine's Day is a great opportunity to take part in some fun activities that you wouldn't have done before. Take a dance class, go go-karting or take the plunge and go scuba diving, try something new with your girls - you never know, you might just discover a new hobby!
Shopping solves everything - check out our
new in
collection and treat yo'self.