Each season adidas continue to impress by breaking boundaries and incorporating new technologies into their products. Matte black or grey scales in daylight, the
XENO
transforms under bright direct lights, bursting with colour. The newly developed technology used on the XENO is completely under wraps and is described as a "multilayer process". With awesome attention to detail, adidas have even gone so far as to give their three stripes branding a different colour when the shoe lights up.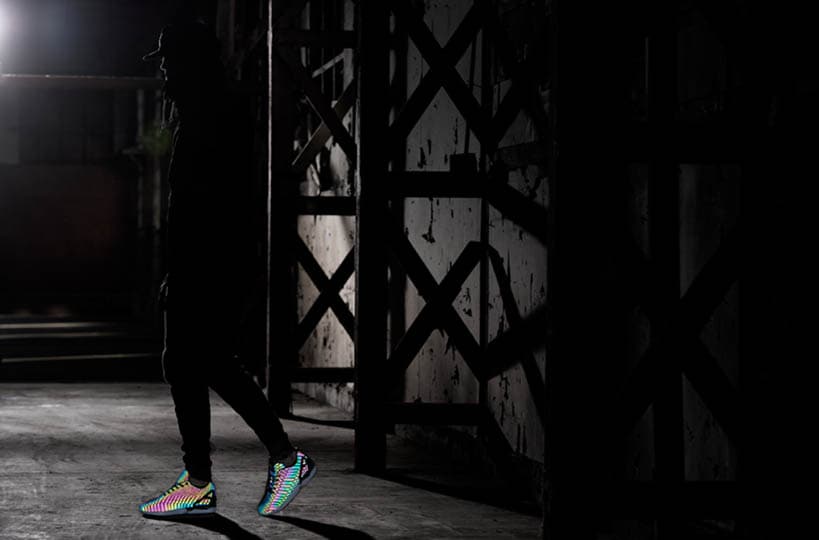 The creative team behind the XENO specialise in refreshing and adapting iconic adidas silhouettes, and chose New York City as their inspiration for this incredible transforming colourway. Going back a few years, the first design the team created to honour New York was on the adidas Attitude silhouette, using Italian snake materials to create a unique look. In a throw-back to that project, snakes also influenced the XENO, with the 3D reflective surface of the shoe being based on the iridescent scales of a Southeast Asian snake called the Xenopeltis.
According to the Design Director on the XENO project, Josh Herr, the energy, colour and lights of New York are captured in the rainbow-reflective colourway. One of their biggest styles, it's no surprise adidas chose the Flux to be the first in a series to feature the XENO technology.
Find the eye-popping XENO online and in-store on Saturday 13th June 2015 at 08:00 BST. Follow at @Footasylum on Twitter and Instagram, or like our Facebook page for all the info on the latest releases.