With Russia 2018 already off to a blistering 5-0 start, it's imperative to be fully prepared so you don't let this four-yearly blessing go to waste. There are 4 key scenarios to plan for:
The Workplace
Bosses the country over are being 'sound' about the World Cup - they're giving it large about wheeling out a 20inch colour TV and putting the England games on, and maybe they're telling the truth, but they're definitely not going be ok with taking a well-deserved break to tuck into Morocco/Iran, or Costa Rica/Serbia. These are the games that make the tournament, the games that have you Ebaying Fulham's 2012 long sleeve home kit after a falling in love with Bryan Ruiz's cultured left foot. In short, these are the games that matter.
You might have South Korea in the office sweepstake, so naturally you need to give Heung-min Son the support he deserves. You can't miss a Belgium game, because 1) Eden Hazard, Dries Mertens, KDB, and 2) It'd be nice to watch another nation's 'golden generation' wilt under the spotlight of international scrutiny and major tournament pressure.
Enter: radio. Listening to the dulcet tones of the BBC Radio 5 Live team can be one of two things: the most passive way to consume a football match, or the most imagination-stimulating.
'Ivanovic heads clear, it falls to Matic'
In your mind's eye, you see Branislav on the corner of the 6-yard box, rising like an ageing salmon before bombing down the right. You see all 6 ft 4 of Nemanja Matic dropping it short. You see the sweat on his brow.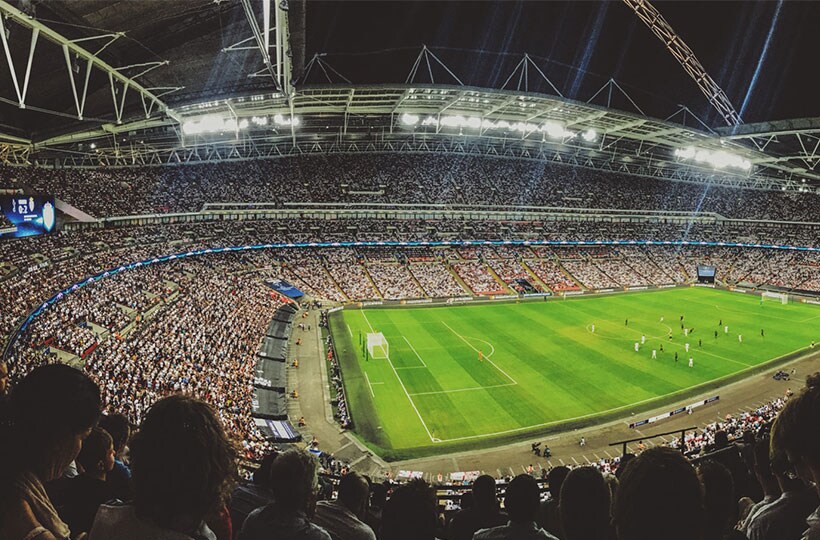 So, joke's on your boss when she thinks you're just listening out for goals, penalties and red cards as you go about your daily tasks. The joke most certainly is not on you, the screenless football fan, imagination painting the full picture of every Russian stadia packed to the rafters. In your mind's eye you hear the roar of thousands of people literally having the best time of their lives. You may not be having the best time of your life, but it's the best month you'll ever have at work (enjoyment-wise, admittedly your performance will probably suffer).
The Girlfriend
Before you call me out for gender stereotyping I'm talking about your partner here, but girlfriend is more clickbait-y and frankly, I'd like people to read as much of this post as I can make them.
So, your SO; you love them and all, and you think they want the best for you, but they don't realise this entails watching every possible World Cup game – which is ludicrous really. Unacceptable. If they think they take you for what you are, a football fan, then that means for better or for worse, in winter break or in World Cup fever.
Even if they accept this, they'll take a hard line on TV time, i.e they will under no circumstances let the world cup monopolise the month's broadcasting. Thankfully, our species is addicted to online media to such an extent that we're rarely more than an arm's length from a digital screen. As a society, we have evolved this way expressly for World Cups, especially for the moments your wife – who vowed 'for sickness and in health'- declares she will not relinquish the living room TV in aid of Croatia/Nigeria.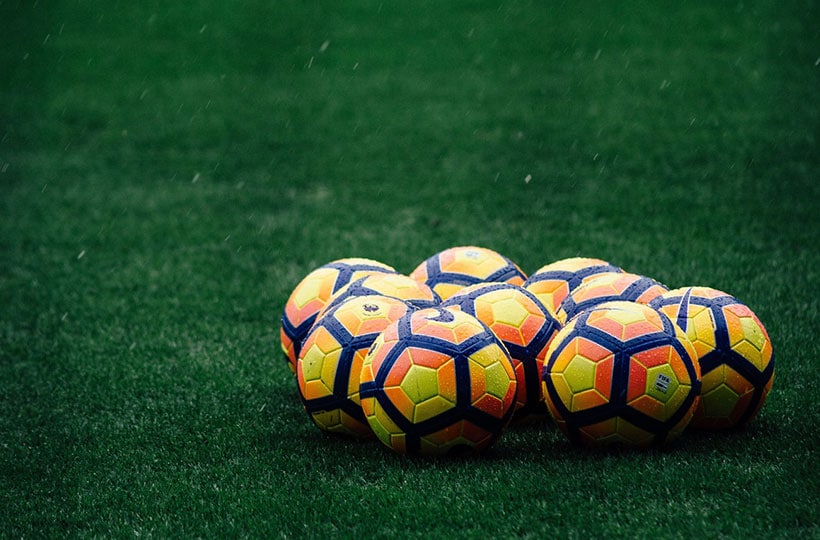 So, with the Love Islanders leading their merry dance around your lounge, take yourself off to the bedroom. Dim the lights, reach into your trousers and whip out your 5-inch screen. You'll wonder why you ever bothered with her in the other room. She doesn't satisfy you like this.
England Win
You've been waiting for this your entire life. It's feasible your Dad hasn't even co-existed with a World Cup winning England team. Imagine the fallout from this. Just imagine. Hysteria. Elation. A national holiday? Maybe. Disbelief? Definitely disbelief. But disbelief that gives way to Harry Kane holding aloft the realised dreams of an entire nation. One-season-wonder Harry Kane lisping 'this was a team effort' through tears and confetti. Raheem Stirling completes one of the most unlikely character arcs in modern times and becomes a media darling after leaving Jerome Boateng in his wake to clinch the championship in the 83rd minute. Move over Messi, our saviour has an assault rifle tattooed on his leg and we love every inked inch.
Book the 16-20th July off work and tattoo Gareth Southgate onto your person. Spend all week draped in the Saint Georges Cross eating vindaloo.
England Lose
What's that noise? It sounds distant, but all-enveloping at the same time. Kind of like you're underwater. That, my friend, is the inevitable: the crushing mundanity of reality. The sound of hope dying. It's what the next few weeks have in store - when the dust has settled from another embarrassing exit and a frustratingly predictable nation crowned champions of the globe, reality is all England has left. Knocked out in the round of 16. Should've known.
Book the week off work. You need a few cold ones and some time alone. Chin up, it's the Euros in 2020.
(I'd hate to leave things on a downer. Would up to 50% off cheer you up? Thought so. Shop sale
here
.)