Born in Connecticut,
Paul Sperry
grew up listening to the stories of his great-grandfather, Captain Sereno Armstrong, who told him about his wild adventures in the South Sea Island.
When World War I broke out, Sperry left college at Dartmouth University, and was enlisted as a Seaman in the US Navy. Whilst out at sea, he almost lost his life to a slippery deck, leading him to spend years and dozens of experiments trying to create the perfect non-slip boat shoe.
Inspiration came one day while watching his dog walk effortlessly across some ice. Sperry carved grooves, like the one's on his dog's paws, into the bottom of a rubber sole. In that moment the world's first boat shoe was born.
During World War II, Sperry's Top-Slider was named as one of the official shoes of the US Navy by the US War Department.
Since then, Sperry's shoes have stood for an active, nautical life, with its iconic look and classic American style.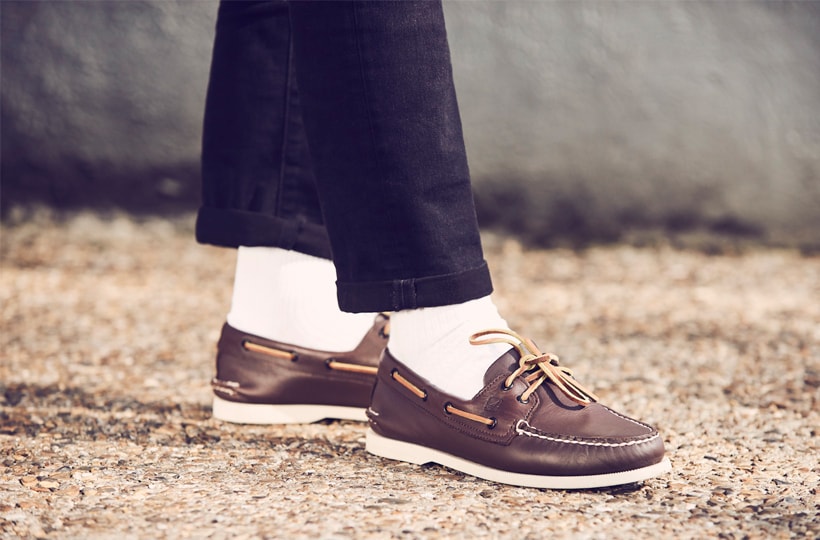 Featuring a hand-sewn leather upper and a 360 degree lacing system, the
Authentic Original
2-Eye Boat Shoe stays true to the original design with high quality craftsmanship.
Each pair is finished with a shock absorbing EVA heel cup and a rubber outsole with razor cut wave siping.
Shop the full collection
of Sperry shoes at Footasylum now and get on board with an American classic.