By now, if you're anything like us, you've broken any New Year's resolutions you bothered to make. Try not to worry; they're nothing more than another way for the modern world to make you feel bad about yourself. However, if you want an achievable set of rules to live by for 2018, listen up: stop caring about your sneakers.
Embrace the scuffs. Let go of cleanliness and consider footwear that looks just as good box fresh as it does with a bit of wear and tear. You can use the time you save on sneaker upkeep to meditate on your (continued) unhealthy diet.
Converse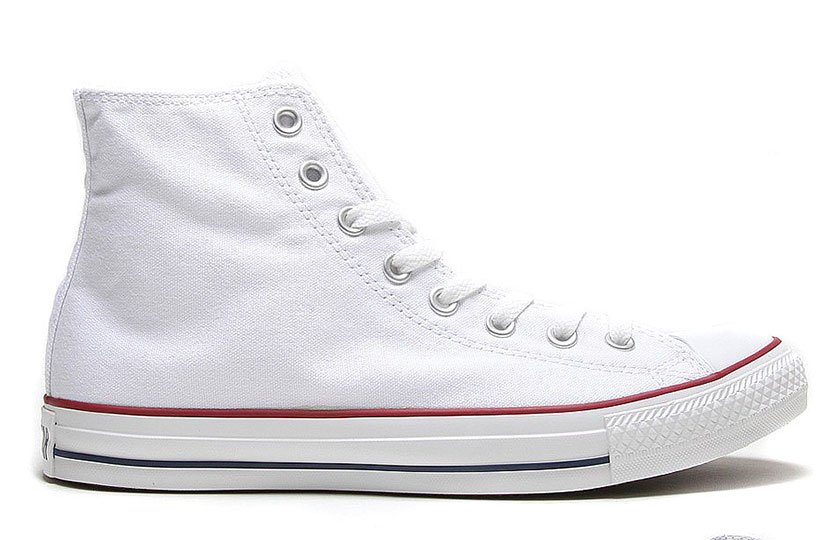 A sub-culture classic and modern casualwear staple. Since they've been around for upwards of 80 years, you can pick up a pair in pretty much every colour or pattern under the sun. If you're following our New Year's mantra, then go for the classic black or white iterations – the classics are the ones that fare best under the no-cleaning regime.
A pair of brand new Chuck Taylor's say: 'I've got a new pair of converse, they're so easy to pair with the rest of my wardrobe!' Whereas a pair of worn-in, scuffed all-stars say 'no, I can't remember where I got these jeans from, and I wouldn't tell you if I did because frankly, you wouldn't know what to do with them'.
Basically, they're cooler.
Vans Authentic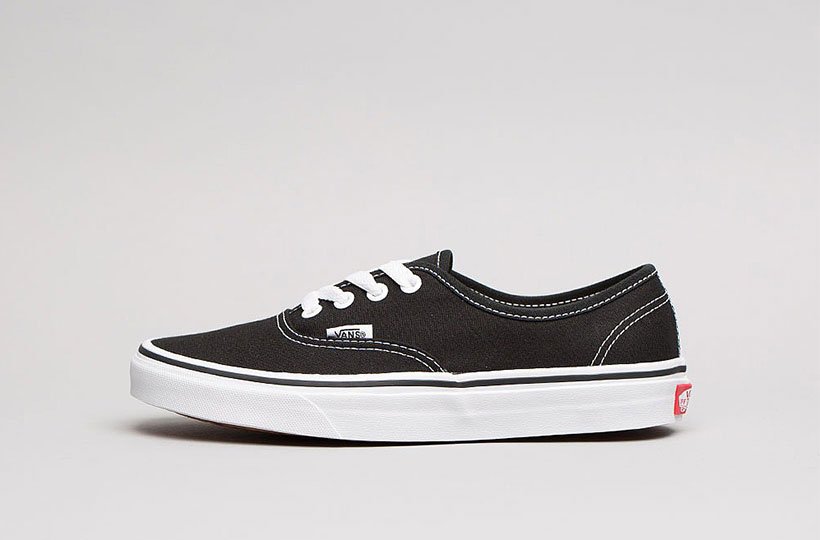 We've been harping on about the Vans Old Skool for as long as I can remember, so here's an alternative. New Year, new you and all that. The Authentic was Vans' first shoe, so with a bit of wear and tear you can tell people they're originals from the Anaheim factory back in '66. They won't believe you, but dropping that nugget of info will assure them of your credentials and let you navigate the skate park unimpeded.
Dr. Martens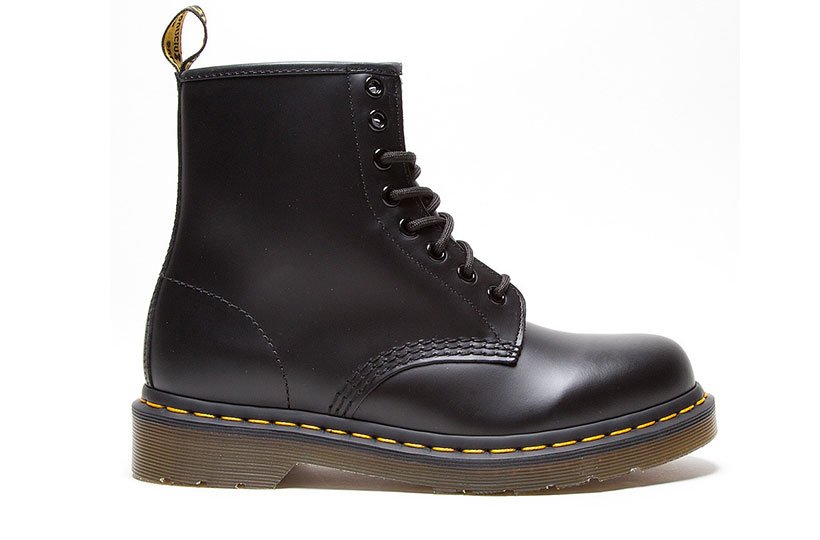 For something so hardwearing, it's just as well they look better with age. Guaranteed to last you a good few winters to come, steering away from sneakers all day, every day will help with decision making while thinking up outfits every morning: black boots and jeans pretty much go with everything, so you've just got to think about what you're wearing up top. It'll also keep the rest of your sneakers looking fresh for longer.
Stan Smith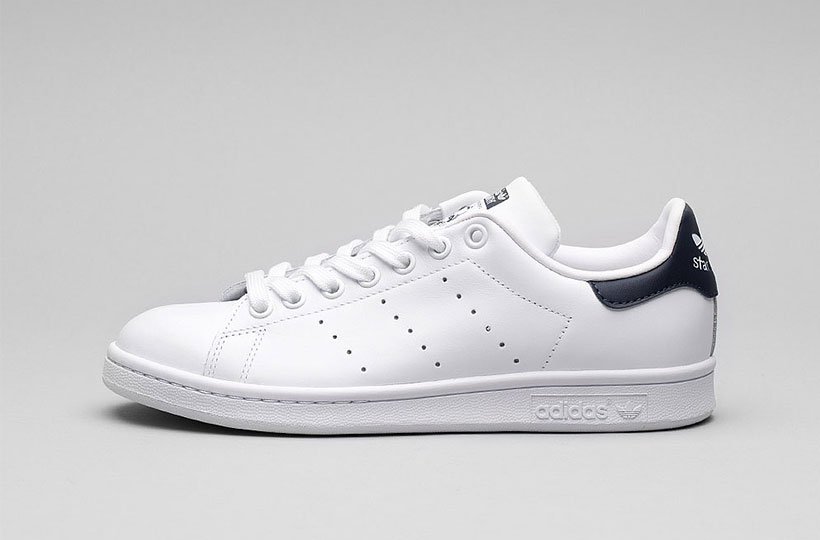 The first fully leather court shoe is still going strong today, despite no longer being tennis appropriate. Sure, crisp leather uppers look great straight out of the box, but that fist toebox-scuff is a debatably worse feeling than your last break up. But, like splitting from your first love, it's the first day of the rest of your life. Take the lightly grazed leather as customisation, and continue to use the leather's patina as an archive of your escapades. Soon, you'll form an emotional attachment to the supple, imperfect leather. It's a love story for the ages.
Air Force 1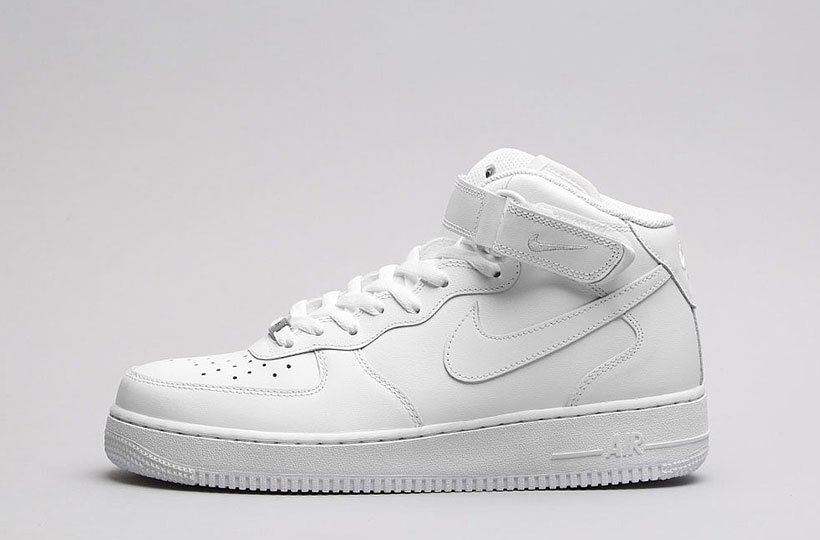 Jay-Z used to wear his Air Force 1's once before retiring them to friends, family or those in need. You aren't in the same financial position, nor have the kind of relationship with Nike that means fresh pairs land on your doorstep as gifts. Thankfully, a lived-in pair of classic all-white AF1's are nothing less than a certificate of your street–worthiness. We can't all be hip-hop moguls, after all.
So come and join us over on this side of the room, with our well-loved trainers and carefree attitude. We're always ready for a game of heads and volleys, a sudden cloudburst or a dropped coffee. Or, we're just lazy. You decide.