Read on to check out their sick skills and see what they put together for us!
Nice to meet you, guys! So who's behind Blackp.art?
Our names are Daria and Albert. We live in Moscow, and we studied architecture and construction together in college. In my (Daria's) spare time I love to paint, and art has always been a part of me.
Where does the name Blackp.art come from?
The project involves two people, with Albert working under the name "Black" for a while now. As we create drawings together we both do a "part". So the project became Blackp.art.
Where do you get your inspiration to paint?
We find ideas in each other. Working as part of a team is constantly inspiring.
How was it working with Footasylum on these pieces?
Working on these pieces challenging, but it was really interesting to do something out of our comfort zones. We've tried to convey a specific mood and to draw attention to an integral part of street fashion.
What's the best thing about what you do?
Sneaker art like ours doesn't exist! We love that. Doing something completely original is super exciting.
What are the biggest pieces that you've done so far?
The biggest collaboration we've done to date is a series of illustrations for Flyknitclub, an American flyknit sneaker specialist. We're definitely up for doing similar projects in the future!
Give us three artists that add some inspiration to your daily feed:
Our favourite artists are:
1.
@pietparra
2.
@piantoni7
3.
@beni_rivas
What's the street art scene like in Russia?
Street art in Russia is growing rapidly. It's getting a lot of attention these days. Some people still think that street art is vandalism, but more and more people are coming around to it.
You guys are definitely footwear fanatics, but would you call yourseleves sneaker collectors?
We both have loads of sneakers, but we wouldn't call ourseleves sneakerheads. We rock our kicks, it's not about stocking them.
What are your favourite silhouettes?
At the moment, I'm definitely feeling the Onitsuka Tiger X-Caliber. Albert loves all of the
Nike Air Max
silhouettes designed between 1990 and 2000.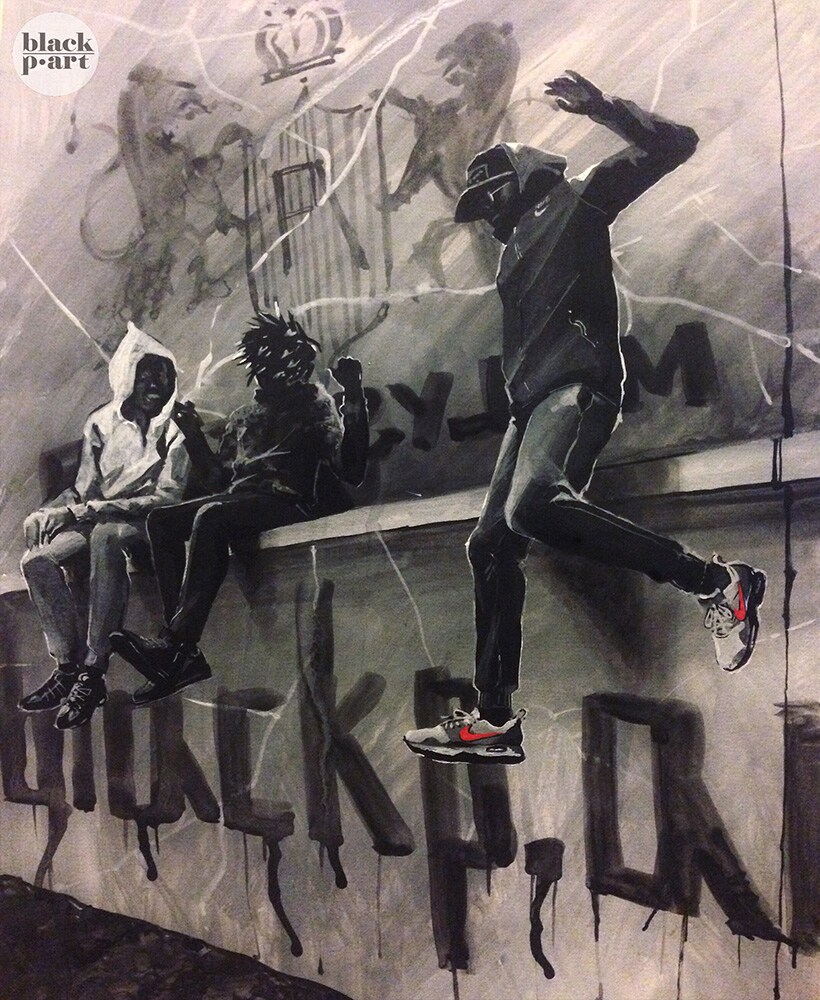 What brands do you rep daily?
I'm into adidas Originals. Albert is more into Nike. Contraversial!
What's next for you guys? Any big projects on the horizon?
We're just looking to get our work in front of more eyes, get more people interested and take it from there. The illustration game is a difficult one to crack, but we're getting there!
What are your social details so the people can check out your stuff?
Instagram -
@blackp.art