Creator and editor of @InbentiveMinds, Ben Paras, is one of the most creative guys on the 'gram. Known for his imaginative edits of sick sneaks, Ben really thinks outside of the box when it comes to creating content.
In celebration of Air Max Day, we spoke to Ben to find out more about his love for art, animation, and of course, Air Max.
Hey Ben! Great to meet you, tell us a little bit about yourself and what you do…
Hi, thank you! At the moment, I currently work in a hospital full time, but outside of work I like to do photography and editing as a side hobby.
It basically combines my passions and interests together in a form of creative imagery - what started off for fun has now become more of a business, which I really enjoy doing!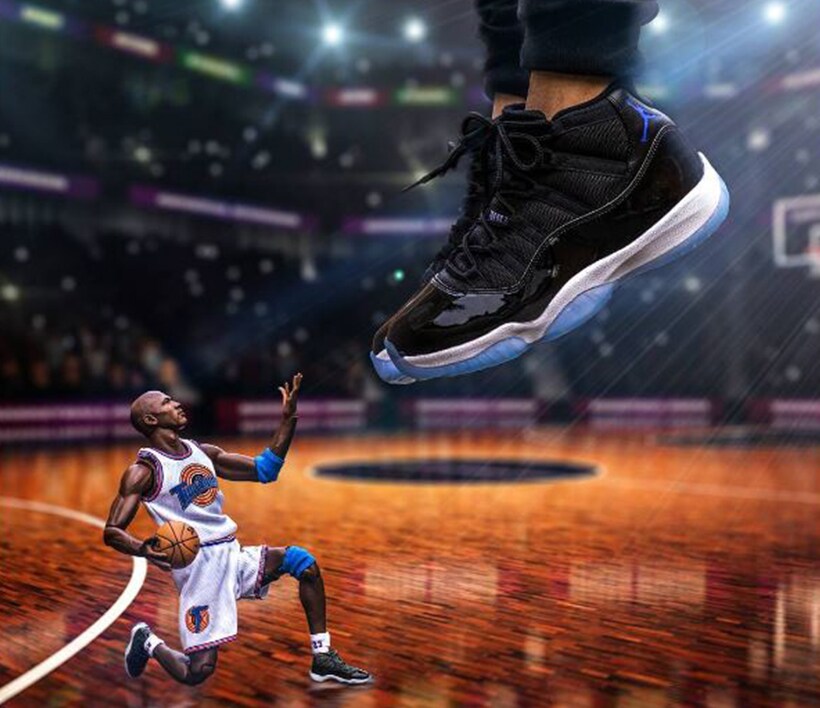 Tell us about your Instagram, what's the idea behind it all?
My Instagram, @Inbentiveminds, originally started off as an account where I'd basically share pictures of my daily life.
I had a DSLR camera for a while but I was never putting it into good use. One day I picked it up and started taking snaps of my sneakers.
At the start, I was never really good at all and never knew how to use my camera, but the more I started doing it, the more I started to learn about it!
How do you come up with the ideas for your edits? What's the inspiration behind it?
Growing up I always loved art, toys, videogames and animation. I still do, and I usually try to combine my interests together.
Usually when I do an edit I have no idea what I'm doing at first, and I never really plan what I'm going to do next. After I view my images on my computer, I basically sit there and think to myself "Let me try this and see if this looks cool!", and it usually works.
What's your favourite piece of work you've ever done?
It's pretty tough to say really. For the past few months I've started to branch off purely from sneaker photography, and started to take portrait and landscape images.
I'd say one of my favorite edits is where I'm wearing a Supreme backpack. On it I've replaced my head and am also holding a pink energy ball which rotates. I basically used 3 different types of software for that, but I always get asked how I do it haha.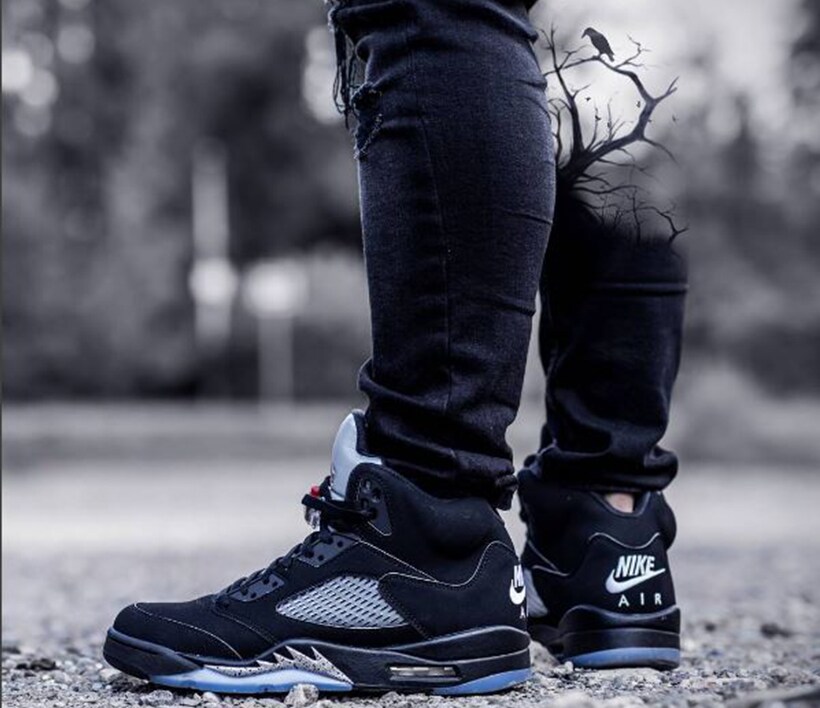 So, you're obviously into your sneaks as well as animation, what made you want to combine the two?
Since 2015, I was taking Sneaker snaps as a hobby, but it seemed like everyone was doing the same thing so I wanted to do something different and creative. It led into taking snaps of sneakers and toys that had a meaning, which 'Sneakerheads' would understand.
As I pushed myself into these creative ideas, I started learning more about my camera as well self-teaching myself with creative software like Photoshop and Lightroom.
Continuing on the sneaker theme, do you have a favourite sneaker to edit? Is there anything that works better than others in terms of the type of edits that you do?
I used to enjoy editing the Air Jordan IVs which were my favorite model, although I've stopped collecting them now as I couldn't keep up.
With the Air Jordan IV model, there's a range of different colourways which have specific names to them. When I used to do sneaker and toy snaps, sneakerheads would usually understand what was going on based around its theme.
What about to wear, which is your favourite sneak of all time?
Hmm, it's really difficult to say but if I had to choose it would be the Air Jordan 1 Bred. I actually have two pairs of these 'One to Rock, One to Stock'.
The Air Jordan 1 Bred is such an iconic colour and model, due to it being banned when Michael Jordan use to wear at NBA games. The reason being was that it didn't meet the requirements, which were: "
A player must wear shoes that not only matched their uniforms, but matches the shoes worn by their teammates
".
At the time, black and red was also seen to be more rebellious than plain black and white shoes. Not that I'm rebellious, haha!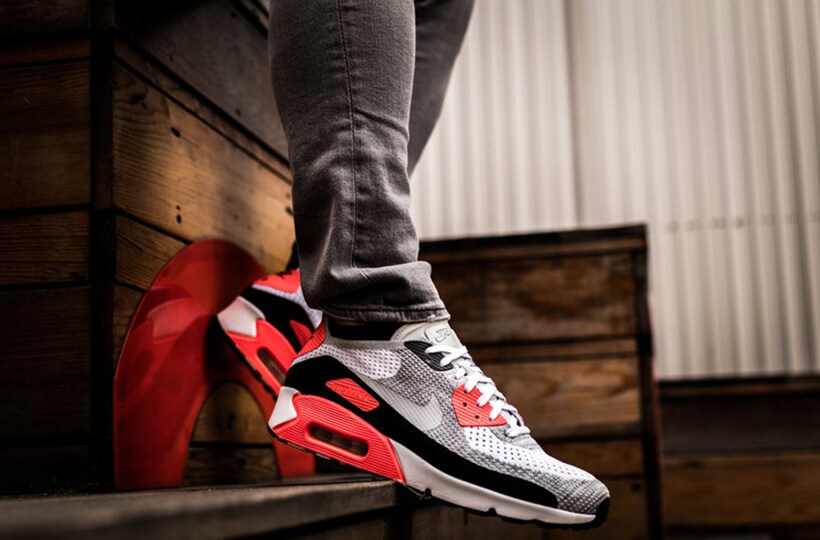 What did you think of the sneaker that you chose? What was the feel/ style of The AM90 like?
I've always been a fan of the Air Max 90
and used to wear them a lot during the late 90's and mid 00's but stopped wearing them after a while as I started to collect different styles and brands of sneakers.
The Air Max 90 2.0 Ultra Flyknit has brought back my love for them though, as this particular model is really lightweight and breathable.
Would it make the cut when it comes to putting together an edit?
Most definitely! I'm not sure what type of edit I would do for them exactly, I guess I would just have to stare at the image on my computer until something hits me.
Which character could you see being paired with the Air Max 90 Flyknit?
With the
Air Max 90 Flyknit Infrared,
I'd probably do something which involves Nintendo and probably Mario. The Infrared is an iconic, classic colourway, and who better than Mario to pair that up with?
Being a sneakerhead yourself, do you have any particular memories associated with Air Max?
I actually do funnily enough.
When I was young, maybe around 8, I remember I used to count the amount of air bubbles on an Air Max. So, for example with the AM 90, I used to say it has 2 air bubbles on the shoe, one on the outside and one on the lateral side.
With the AM 95 I use to say 7, but really it's just one Air Unit which is caged by the midsole haha.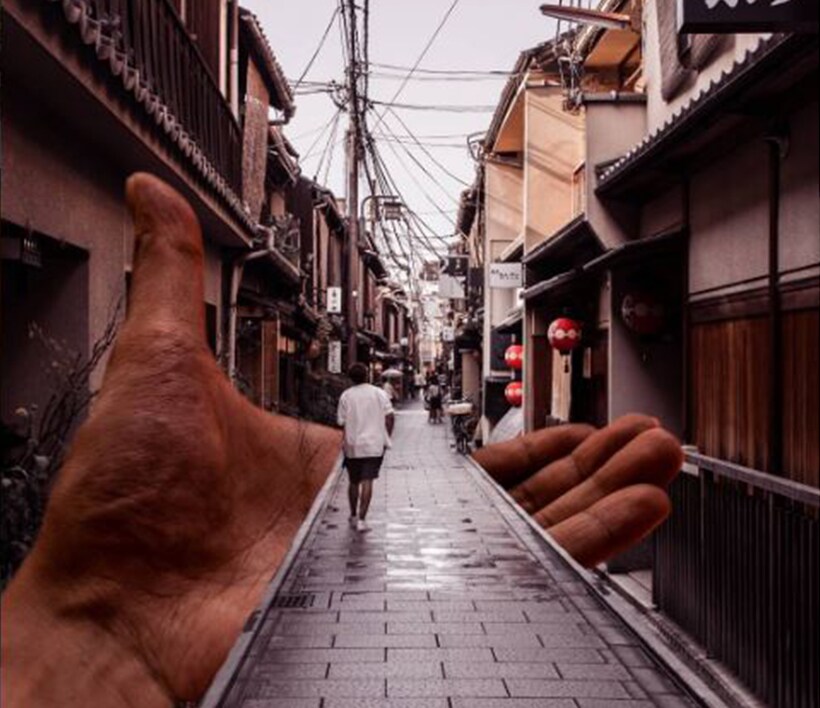 What's next for you?
I'm hoping I can continue with my creative work to reach towards my goals to just get myself out there really.
I enjoy what I do with my creative work, and the people who follow my work and support me really drive me to keep stepping up my game.
Finally, where can people catch your work?
You can catch me on Instagram at @Inbentiveminds and also check out my high-res images over at www.inbentiveminds.com
Thanks for chatting with us, Ben!