With Halloween just around the corner, it's a good time to reflect on all of the casualties the holiday takes each year - from the young couple full of lust stabbed in the back of their car, to the ethnic minorities who wander into the woods in pursuit of suspicious sounds (only to be discovered - piece by piece - days later).
This is in honour of the characters who survive for 75 minutes into an hour-and-a-half flick just to see their lives culminate in a moment of short-lived catharsis as they're torn limb from limb to save their best friend and/or father figure.
May their deaths not be in vain. With a little help from folklore and recent cinema history, we've put together a list of sneakers that will give you the best possible chance of surviving the most dangerous holiday of the year.
(Beware mild spoilers ahead for Stranger Things, Shaun of the Dead and IT)
Vans Classic Slip on
Here's something funny: clowns.
Or not, as the case may be. The newest cinematic iteration of Stephen King's 'It' has taken the cinema-going masses by storm and leap-frogged the exorcist as the highest-grossing horror of all time.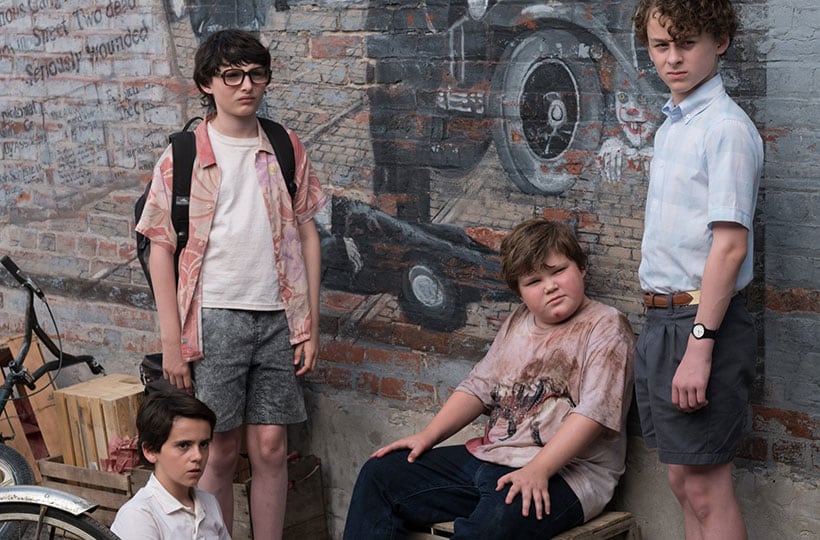 It also breathed new life into the Richie Tozier character, who, circus performers aside, stole the show. Not only does he survive the most unsettling summer holiday he's likely to experience, but he cracks wise the whole time. How does he do it? By rocking an array of Hawaiian shirts and classic Vans Slip Ons - it's easier to make witty quips when you're channelling dad-on-holiday vibes. He probably couldn't really tell what was going on through those glasses, either.
Slip into the classic black or any iconic checkerboard colourway to be charismatic class clown, not chewed-up clown fodder.
Nike Air Max 97 'Silver Bullet'
A magic bullet for your monster woes.
Perfect for the sneakerhead with a target on his back. Technically good for every full moon, but Halloween is a good a time as any to get yourselves armed to the teeth. If you're based in London, New York or the Highlands of Scotland you're probably at the biggest risk, so listen up.
Silver Bullets kill werewolves.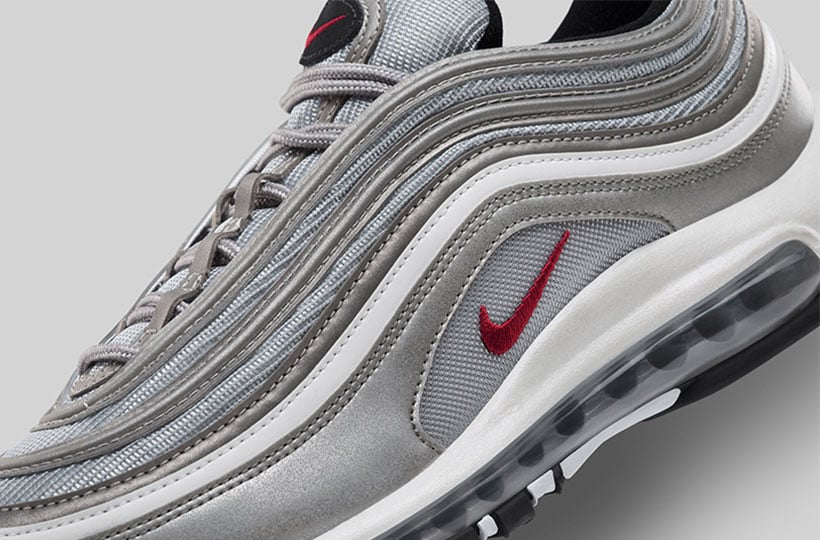 After a quick survey of the Footasylum office, this bit of folklore seems to have been lost to the mists of time, which is perhaps why so many of our staff leave for jobs at the 'dog food factory' at the end of October each year, never to be seen again. I just thought it was because the company had great pedigree.
Anyway, if you're being chased down by a humanoid-wolf figure baying for blood, take off your Silver Bullets and throw them at it. You're welcome.
adidas Originals Swift Run
The clue's in the name.
Whatever you're running from this Halloween, adi have your back. Outpace possessed grandmas, goblins, and commitments in style. 'You know what, Mum', you say as you lace up your Swifts, 'don't think I can make that pumpkin carving party with my little cousins' and off you go, into the night.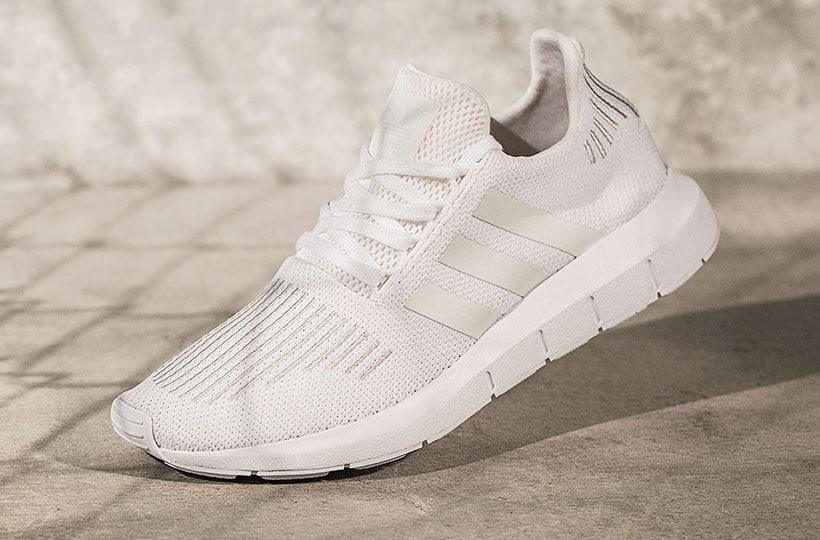 Taking your chances with masked suburban stabbers is still less dangerous than family get-togethers.
Nike Cortez
Be the school bully, kill the monster
and
get the girl. Surely that's not possible?
Think again.
Unless you've been living under a rock for the past year, you'll be familiar with the retro sci-fi instant-classic Stranger Things. If you haven't watched it yet, get your act together and waste a couple of evenings binging on season one.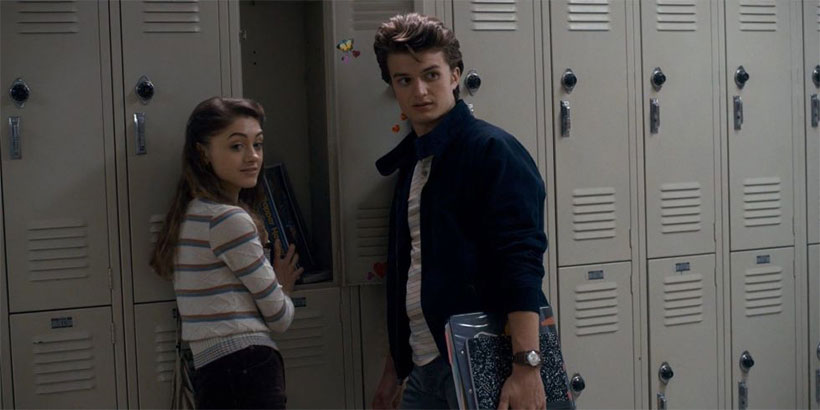 Make this Halloween one to remember by pulling on your pair of Nike Cortez and emulating Steve Harrington– you'll nail retro collegiate style while playing out a nicely developed redemptive story arc. What's more, you'll get to set an inter-dimensional creature on fire and prove that your jacket is made of boyfriend material after all.
Nike Air Force 1
It's not often you should take style notes from a man who wears a 'Got Wood?' slogan t-shirt, but in Shaun of the Dead your man Ed (kind of) survives a Zombie outbreak, so who are we to judge?
Armed with nothing more than a shovel, and suitably well-heeled in a pair of Nike Air Force 1 Highs, Ed does battle with the undead, enjoys a Cornetto and lives (kind of) to enjoy everything post-apocalyptic Britain has to offer.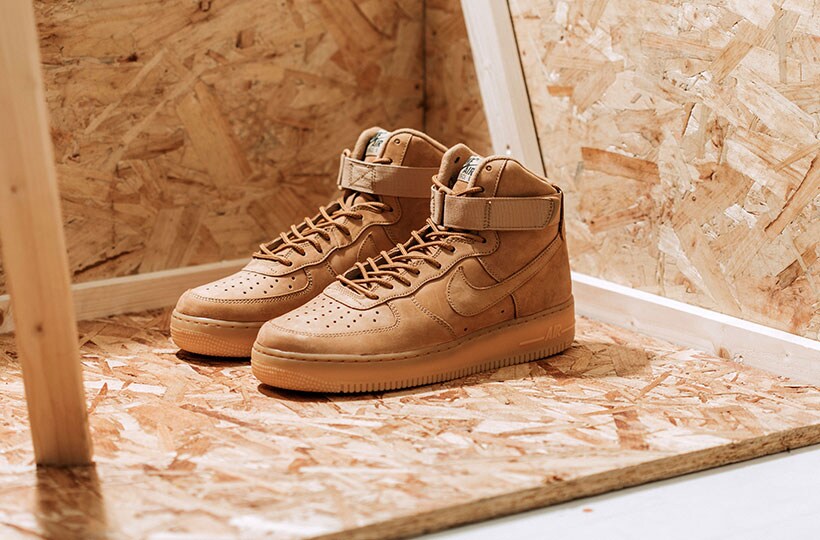 Granted, the Air cushioning, circular tread pattern and ankle strap didn't stop Ed from losing his humanity, but he gets a pretty sweet deal in the end – free from responsibility in a nice little shed, and his best mate living at the other end of the garden. In many ways, the life we all want (kind of).
So, there you have it. Five bits of sound footwear advice to keep you alive this Halloween. If I were you, I'd purchase one each of the shoes above, just to be safe. If you still end up at the pointy end of some bloke in a scream mask, returns are good for 14 days. You need to be alive to send your shoes back, though.