Skirts over trousers, butterfly clips and flame shirts: three trends that were born, and should probably stay, in the 90s.
But last year, seventeen years after the turn of the Millennium, the 90s made its much-anticipated return to both our hearts and wardrobes. With the likes of chokers, platforms and popper pants all making a comeback, 2018 promises to be a continuation of the trends that hold such a special place within our clothing collections.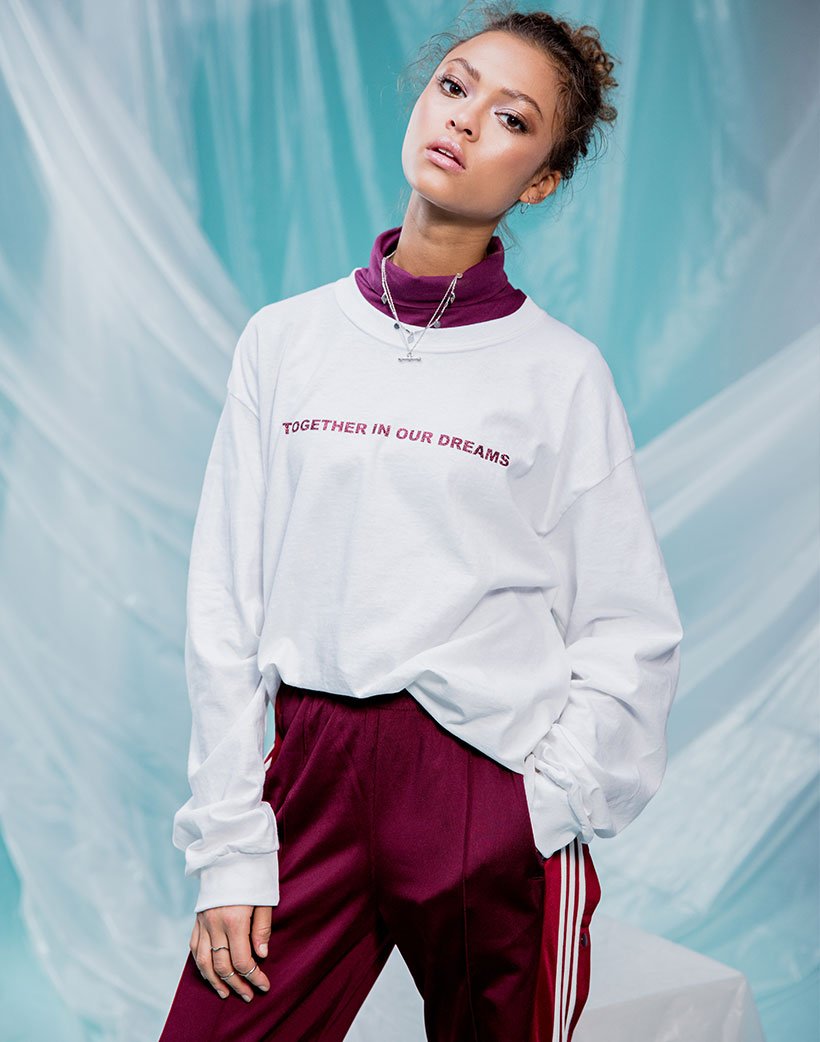 The follow up to our Cosmic Girl Winter Shoot (which you can sneak a peek at,
here
) has enough 90s vibes to keep you going for another decade.
Featuring the adidas Originals Tribe Windbreaker's colourful, bold stripes as well as layered looks from the likes of Kappa, PUMA and Calvin Klein, check out our top picks of this season's hottest drops.