Let's be honest it's been a long three months of
lockdown
and whether you spent it at home on furlough, worked on the frontline or volunteered we've all had it pretty tough.
So we wanted to celebrate our lockdown heroes and the little things that got us through those three months staring at the same four walls.
The NHS
Obviously we couldn't do this list without paying tribute to our incredible NHS and their staff, from doctors to nurses, porters to admin staff and everyone in between we really couldn't have done it without them. And even though the pubs are now open and we have some of our 'normal' lives back, these heroes are still working and helping to keep us safe.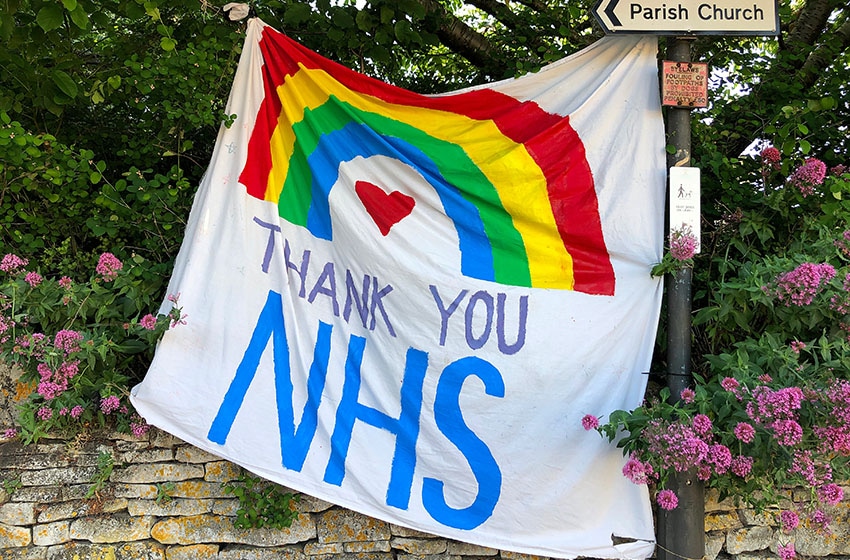 Captain Tom
Let's be honest, Captain Tom Moore is one of the best things to come out of lockdown. Not only has he raised over £30 million for the NHS by walking 100 lengths of his garden, but he also united the country and showed us all that we could do anything we wanted to do during a time where this felt like a hard thing to believe.
Marcus Rashford
Over lockdown, Rashford made a name for himself off the pitch for all the right reasons. Alongside learning sign language so he could judge a poetry competition he also stopped millions of kids going hungry over the school holidays. After raising around £20 million to supply three million meals over lockdown he then lobbied the government to extend the food voucher scheme into the summer holidays. What a guy.
An Open Letter to all MPs in Parliament...#maketheUturn

Please retweet and tag your local MPs pic.twitter.com/GXuUxFJdcv

— Marcus Rashford (@MarcusRashford) June 14, 2020

Tiger King

A bit of a different kind of hero here but have you ever thought about how boring those first weeks of lockdown would have been without Tiger King on Netflix? We can't thank Joe Exotic enough for getting us through that first couple of weeks and giving us someone to blame everything on. Because Carole Baskin definitely left those dirty pots in the sink- not your flatmate.
Domino's
Hear us out on this one. How bored are you of cooking for yourself every night? But which takeaway has been open every night giving especially on the most important day of the week- two for Tuesday. Domino's never left us as McDonald's did and although you might not fit into your pre lockdown
denim
any more thanks to too many stuffed crusts, you've got to admit- it was worth it.