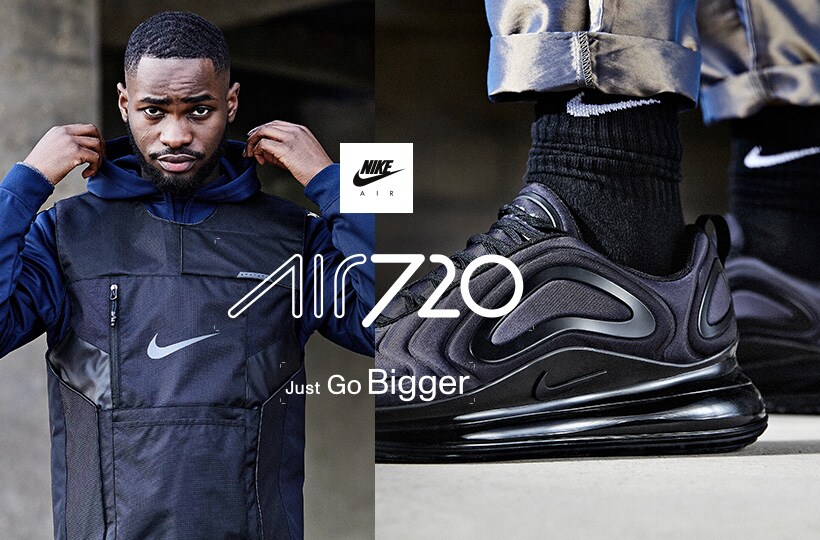 The biggest Air unit ever created by Nike is here. Superseding the 270, The
Nike Air Max 720
is the freshest, biggest sneak on the block.
Inspired by Nikes desire to continually progress their Air innovation rather than settle for perfection, this new supersized Air unit is one of the biggest revolutions for the brand to date.
Working to push the Air franchise to the limits, Nike wanted to create a shoe that is still functional and stylish whilst showcasing their latest technology.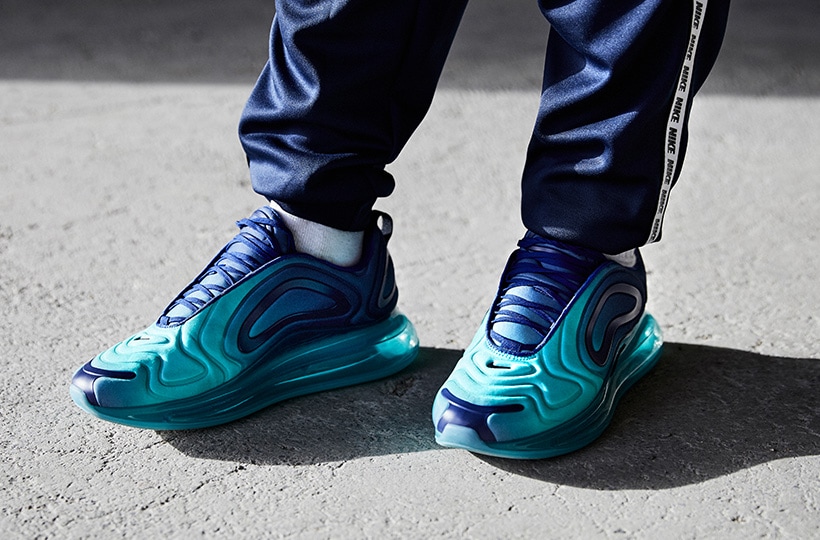 The 720 is aimed at the 24-hour athlete; let it take you from the 8am commute, through the working day, round the supermarket and out to meet friends without compromising your comfort.
With more Air underfoot than ever before, this shoe delivers unbeatable all-day cushioning.
Drawing from inspiration from the world around us and how we all function today, this sneak gives an instant energy boost thanks to the oversized Air unit, creating a positive start on a typically hectic day for their busy consumer.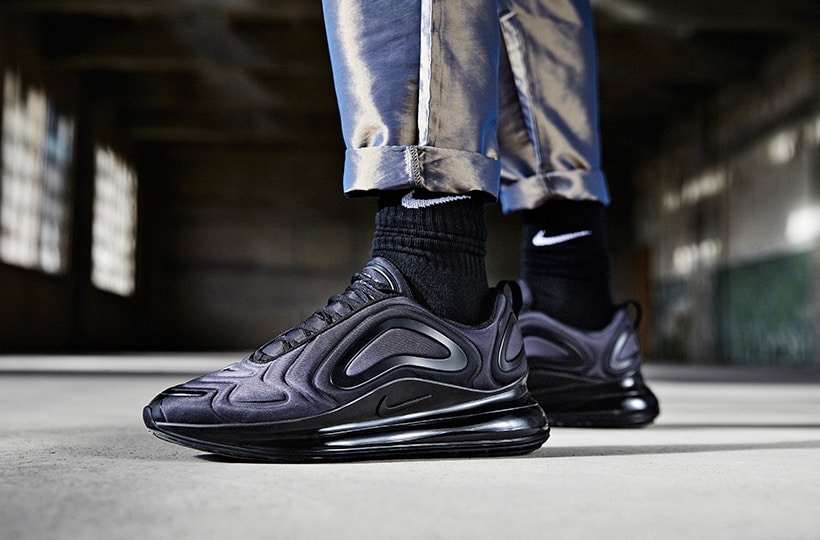 Each colourway takes inspiration from our planet, including the black night sky, the blue ocean and the yellow sunrise.
Launching Thursday 28
th
, it's no surprise that the biggest sneak is set to be one of the biggest sellers of the season, so keep your eye on our
new in
to secure your pair.