Hip- Hop. A movement responsible for bringing the world drop crotch jeans, the birth of MC-ing and graffiti artistry. Coming out of the disco fuelled 80s, the deep rhythms of funk and soul were sampled and placed on top of up-tempo beats where the tracks evolved into a heavier and definitive sound. This was Hip-hop. The widespread popularity of Hip-hop made the music genre flourish into something more, an attitude, a mindset and a lifestyle. It was a cultural reboot that many craved for, including a community of black creatives, excited to have their work at the forefront of this movement.
In the new documentary, The
Re-mix: Hip Hop x Fashion,
we meet the people who styled and designed the fashions that brought an identity to the movement. The film follows celebrity stylist, Misa Hylton, a once trailblazing figure in the hip-hop scene. While Hylton's name is less familiar in the scene, the outfits she created for her A-list clientele are no less than legendary. From Mary J Blige, to Lil Kim, it could be said that she was responsible for giving female singers a look which stood separate from male singers and rappers at the time. Through a library of archive images, with some never before seen footage, we see the full effect of how this loud and unapologetic style caught on. And, how fur booties, ski suits and logo washed outfits built a "ghetto fabulous" trend that so many girls obsessed over.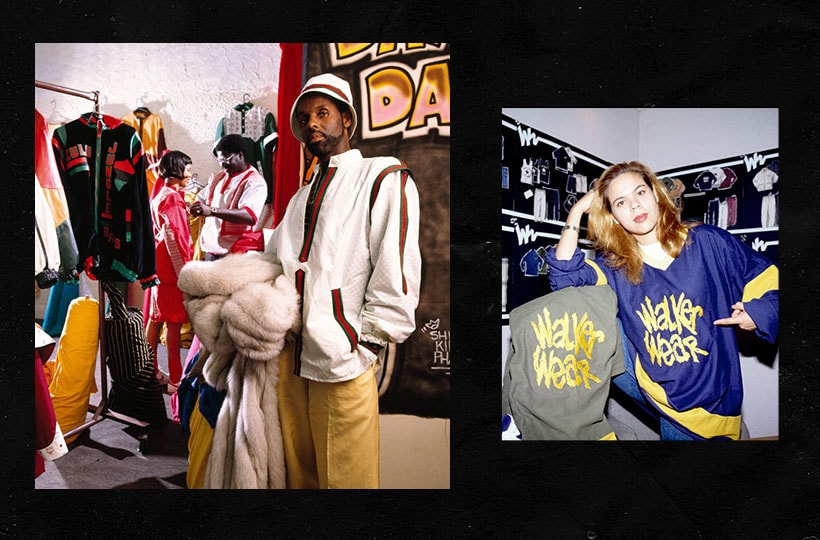 While these iconic looks have stood the test of time, serving inspiration for decades, the documentary outlines how the people behind them have been forgotten. Exploring how their designs were rehashed inauthentically for big brands, and a cookie cutter image of hip-hop was created, leading to these key designers and stylists fizzling away. The founder of Walker Wear, April Walker also features in the documentary, where we find out that she too was a victim to losing out to big fashion houses. In the hour-long show, it becomes apparent that this was a recurring theme that smaller designers were continually faced with.
"The new generation needs to know our history", April Walker quotes. In an effort to restore the full and correct narrative of Hip-hop fashion, this documentary acts as a resource for many. With untold stories from Hylton, Walker and other key figures, the Re-mix pays homage to their work in a true Hip-hop x fashion education. It's a reclamation of Hip-hop from those who created it and we couldn't recommend it more.
Watch the documentary now on Netflix.