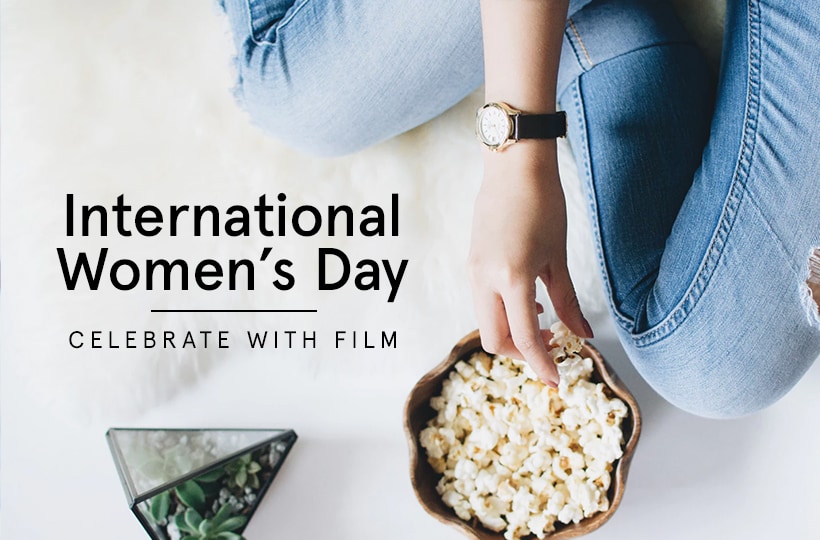 Today is International Women's Day and is a day for all females to be proud of their achievements while educating others about the amazing progression women have made in all aspects of society.
It's a day for men and women to celebrate the achievements of women across the globe whether it be social, economic, cultural or political.
There are plenty of ways to applaud women around the world with marches taking place in almost every city you can think of.
But, if you want a more low-key way of celebrating we've got a list of films you can watch that star some powerful female characters and actresses.
Bend It Like Beckham
Not only does this film star a kickass woman it was also directed and written by a woman which makes this the perfect film for a dose of female empowerment. The film follows Jess Bhamra, played by Parminder Nagra, a young woman living in London who dreams of being a professional footballer like her idol David Beckham.
Although there is no professional women's league in Britain Jess doesn't let that tiny detail stop her. Smashing stereotypes and historic sexist expectations of women
Bend It Like Beckham
is bound to make any female feel inspired.
Wonder Woman
We all love a female superhero and let's be honest Wonder Woman is the ultimate female hero. She looks fierce but doesn't use her looks to get what she wants- she uses her strength. Originating as a DC comic character in 1941 the character has been an iconic symbol for women around the world for a long time and the 2017 film cemented that.
During the film Wonder Woman, aka Diana, a warrior in training leaves home to fight a war and if you're looking for a female-led action film you won't be disappointed.
Legally Blonde
Bear with us on this one. Although at first glance you might think this film is definitely not going to empower women- this is where you are wrong. The character of Elle Woods is the exact reason why we should never judge a book by its cover.
After being dumped by her boyfriend she applies to Harvard Law School to get back at him and well simply bosses it. Played by Reese Witherspoon, Elle is bound to make you feel powerful whether you're male or female.
Mulan
Yes, Disney can still be empowering. If you look past the (catchy) songs there is actually a very strong message in this film. When Mulan poses as a male soldier to stop her father having to join the Chinese army she is first seen as being weak but still an equal.
Mulan proves herself (as a man) but when her real identity is revealed she continues to be indispensable and highlights the issue of women being able to do whatever men can.
Now that you're feeling all empowered and strong why not treat yourself or the women in your life to something new- you deserve it. Visit our new in women's collection and our range of women's trainers.