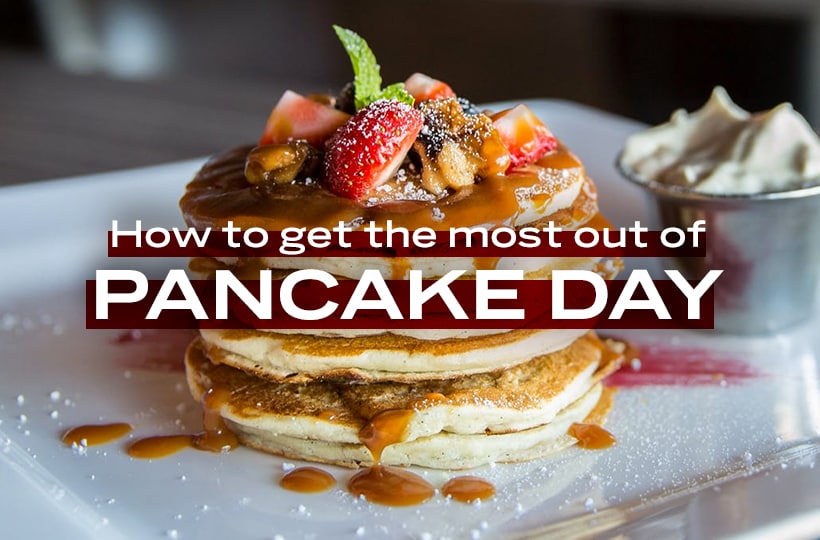 Whether you can flip them or not, the pancake is arguably one of the best treats created by just whisking together some eggs, milk and flour.
It is finally that day of the year where you can eat pancakes for breakfast, dinner and tea with no one telling you it's excessive.
Even if your pancake count hits the thirties.
There are a lot of arguments about the best way to enjoy the circular treats but we've got five ways you can enjoy them without getting bored (as if that would happen anyway).
With Nutella
Arguably the most popular way to enjoy a pancake. Slather a healthy portion of your favourite hazelnut spread onto your pancake and watch as the chocolate begins to melt. Dig in using your knife and fork or just roll it up and eat it like a giant chocolately, pancakey burrito- yum!
Sugar and Lemon
Traditionalists unite! If you like to keep it simple and break yourself into pancake day easily this is for you. Spread as much sugar as you like over your fresh hot pancake and squeeze a fresh lemon over the top. We can guarantee you won't be able to stop at just one.
Maple Syrup and Fresh Fruit
You can kind of argue that this option is pretty healthy right? Pick up some of your favourite kinds of fresh fruit. We're thinking bananas, blueberries, and strawberries. When your pancake is hot out of the pan cover that treat in maple syrup and add the fruit. You can enjoy this with only half the guilt as you're getting some of your five a day too (just ignore the syrup).
Ice Cream
We all scream for ice cream right? Get your favourite flavour and add a generous dollop onto your hot pancake and get mopping that delicious melting ice cream up like your life depends on it. Probably one of the messiest ways to indulge on Pancake Day but who cares.
Ham and Cheese
No we've not gone mad and yes you might think of it as the ultimate betrayal but give it a try. If you haven't got a sweet tooth try a savoury pancake instead. Get your pancake cooking in the pan and add some cheese and ham before waiting until the cheese has melted to flip it onto your plate. It will change your life.