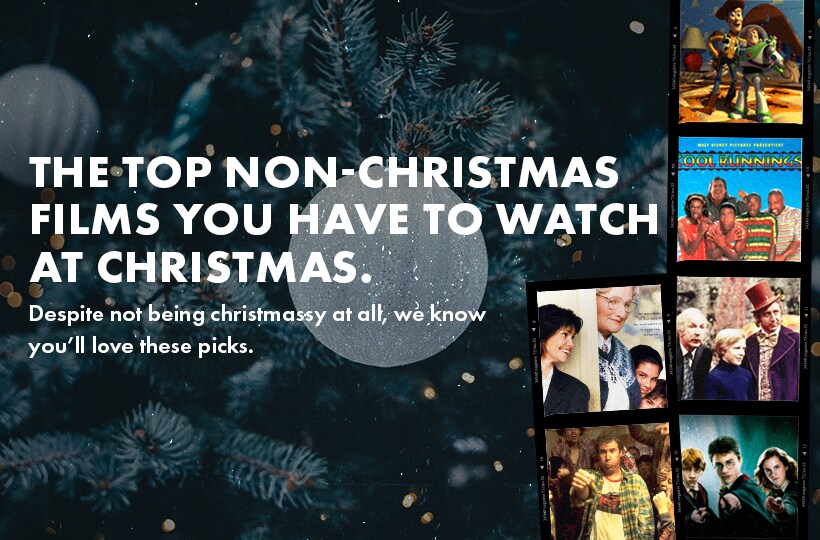 We did a sweep of the FA office to find the best of the best in non-Christmas films that you absolutely
have
to watch at Christmas time. If Home Alone, Love Actually and Elf just aren't you're thing or you're firmly celebrating Grinchmas, we've got you covered. Here's our top picks to get you through the season.
Harry Potter
The perfect way to add a bit of magic to your muggle Christmas. Any day now, ITV will begin to slowly tease us with a Harry Potter film in their prime time Saturday evening slot every week up until the big day.
Charlie and the Chocolate Factory
The golden ticket to a happy Christmas; movies, chocolate and absolutely no sign of Johnny Depp. Let your imagination run wild with the 1970s classic as your waistline begins to resemble that of poor little Augustus.
ET: The Extra Terrestrial
If there was ever a time to become a pig in a blanket, it is at 6pm on Christmas Day crying on your couch at the worlds cutest alien.
Mrs Doubtfire
If you find somebody who doesn't like this film delete them from your life. A true classic with absolutely nothing to do with Christmas, Robin Williams will have you creasing from the get go.
Cool Runnings
When you're on your 8
th
cheese board of the week and feeling a little sluggish, let Sanka and the team inspire you to get back in the gym with their complete lack of sporting prowess.
Toy Story
With number four confirmed for summer 2019, all the 20-somethings clinging onto their youth and (embarrassingly large) toy collection will be happy to relive those classic moments with Andy this festive season.
Batman
Whether it's the Joker, Penguin or Bane (just picture Tom Hardy instead) making an appearance this Christmas, we all need a break from the festive cheer with a DC classic.
The Hangover
The days of nothingness between Christmas and New Year can feel like one long hangover, so to make you feel a little better about your new found couch potato status and blurry recollections, The Hangover has got your back.
Bridget Jones
Arguably a Christmas film but not really, everyone needs a granny pant fuelled love triangle to get them through the long family gatherings.