As much as we love new releases at Footasylum we're all about the classics and it doesn't get more classic than the adidas Originals Terrace collection.
With autumn creeping up already, now is the perfect time to embrace the simple silhouettes and easy to style colourways of
adidas Terrace
.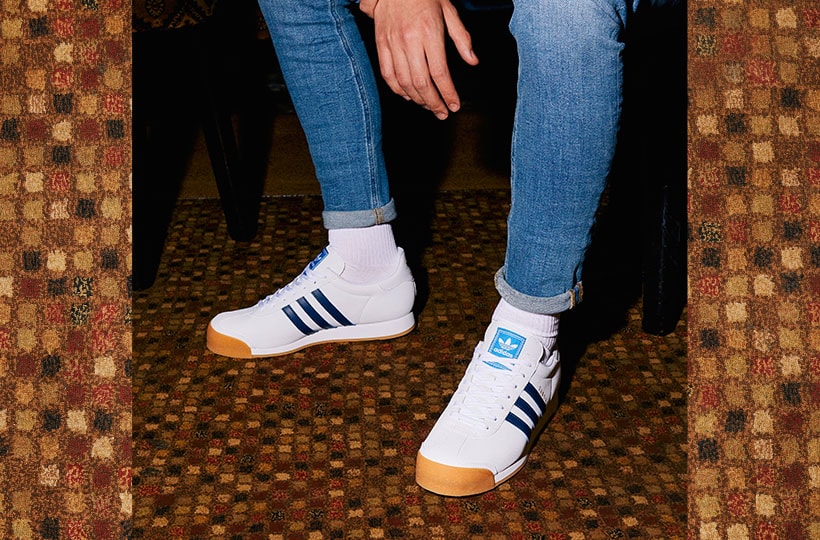 Way back in the 1970s, terrace style began in football culture, named 'terrace' because of the pub terraces that football fans were known to socialise on before and after the game.
The terrace movement saw silhouettes like the adidas Gazelle, Jeans and
Samoa
rocket to fame almost overnight, with football fans adopting adidas trainers as their uniform.
Whether you're into the casual terrace look or you're an avid sneakerhead looking to add to your collection, we've got our favourite silhouettes from the Terrace collection for you to wear through autumn.
The adidas Originals Gazelle is arguably one of the most recognisable silhouettes from the Terrace collection. Originally released in
1968
and found on the feet of millions of people across the globe, the Gazelle is a must-have casual trainer.
As the first adidas shoe to be designed using suede, the Gazelle hasn't lost its history with a majority of the silhouettes featuring a suede upper and the classic three-stripe branding.
This
all-black silhouette
is perfect for the shorter days and colder nights as it is so easy to wear with your favourite
adidas tracksuits
. Don't forget to invest in
product care
to keep the suede fresh.
Alternatively, a pair of
Adidas Jeans trainers
will take you through autumn with your favourite
denim pieces
. Before you call us out for encouraging double denim, don't panic, the adidas Jean silhouette isn't made from denim.
adidas Originals Jeans debuted in the 1980s as a casual shoe, at the time the idea of wearing a trainer with a pair of jeans was a no go but adidas created these trainers purely for that purpose. To help the transition to wear trainers with jeans adidas designed the adidas Jeans trainers with a streamlined silhouette which made them understated but looked fresh at the same time.
The fan-favourite sneak was re-released back in 2016 and utilised the same historic T-toe overlay and heel stabiliser as the original.
Shop the full
adidas Originals Terrace collection
and keep it casual.