Experience the Nike Running Shoe Revolution!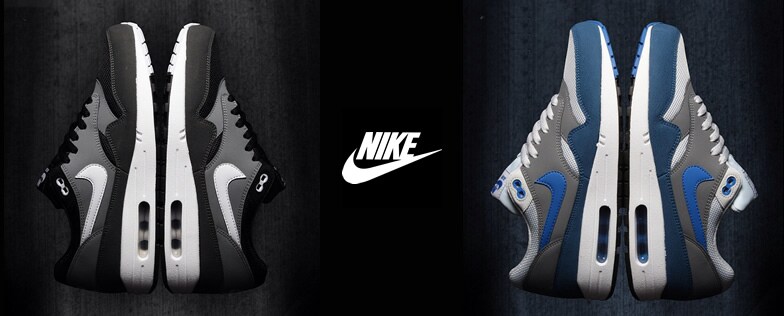 Date Posted: 02/10/2013

Nike has long been a brand which is synonymous with top quality running shoes, trainers and sneakers. Ever since their inception back in 1964 (as Blue Ribbon Sports, they became Nike, Inc in 1971), the world famous swoosh has been a hallmark of quality, style and comfort. Indeed, a pair of Nikeys can be worn on any occasion, whether you are out and about with friends, playing football or basketball or doing your stuff in the gym. In addition to this, Nike has long been the authority when it comes to running shoes, due mainly to their aforementioned skill and expertise with regard to durability and comfort – essential attributes when it comes to a top notch running shoe.
Nike Running is undergoing something of a revolution at present and true to form, we are all over things here at Footasylum. We have all sorts of brand new running shoes bursting onto our site, including the resurgence of the eighties classic Pegasus 83/30 trainer – which is pretty exciting!
Nike Free Runs are a popular choice for anyone looking for looking a flexible, supportive and adaptive running shoe and their number system allows dedicated runners to choose the most appropriate Nike trainer for their needs.
Nike Air Max has always been popular across the globe and these were on of the very first running shoes to be championed by Nike. They are still the choice of many and you can find a wide range of styles, sizes and designs on our dedicated Nike Air Max page.
Last but certainly not lease is the hybrid Roshe Run. These Nike Running shoes are finding great popularity due to their unrivalled levels of cushioning and ventilation. We won't bore you with all the technical jargon but in short, Nike uses all sorts of clever technology and materials to provide a running shoe with which allow your feet to breathe without compromising any quality whatsoever. What's more, they look fantastic and can deal with all sorts of terrain and impact.
So, whether you are a seasoned runner, wanting to get your jog on for the first time or simply want a set of incredibly comfortable wheels from the world's most prestigious brand – we have all bases covered here at Footasylum this autumn. Be sure to take a look today as some of our more limited lines will not last long!