Create Your Own Style with Footasylum's Get The Look Feature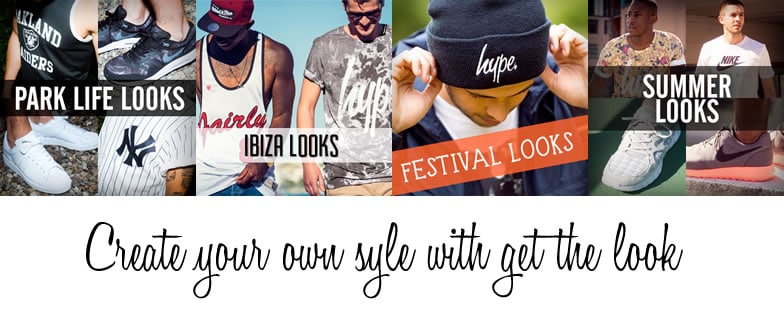 Date Posted: 22/08/2013
We have all been there. Trying our hardest to create the perfect look and stumbling at the last hurdle. We often have all the aspects we need for a totally street cred outfit but need just one more article to finish it off with style.
We understand these dilemmas only too well here at Footasylum HQ, which is why we are always looking for brand new features here at the site that can help you to construct your vibe with aplomb. Just one of these is the Footasylum Get The Look pages, which fuse together some of the hottest contemporary items on our range just for you.
The idea behind Get The Look is that you don't have to spend hours trawling through our expansive selection of menswear, womens clothing or sneakers to find an outfit you can throw on straight away and start setting trends. You can use the inspiration from our team of fashion gurus and get these items delivered to your door in absolutely no time at all.
For instance, the latest mash-up we have available puts together three of our absolute favourite brands at Footasylum – SikSilk, New Era and Converse. Of course, you can mix and match this selection with any of the other great fashion item we have available but you can order yourself a contemporary vest, pair of sweet ladies shorts, daps and a cap that will make you stand out in any crowd with the greatest of ease. In fact, our team think they have come up with such a winner with this combo that they have even featured it on our ever popular facebook page.
If you are looking to get yourself kitted out to the max this autumn but just need that extra bit of inspiration, be sure to take a good look at our dedicated Get The Look section for all the guidance you need!