The Ultimate Footasylum Guide to Christmas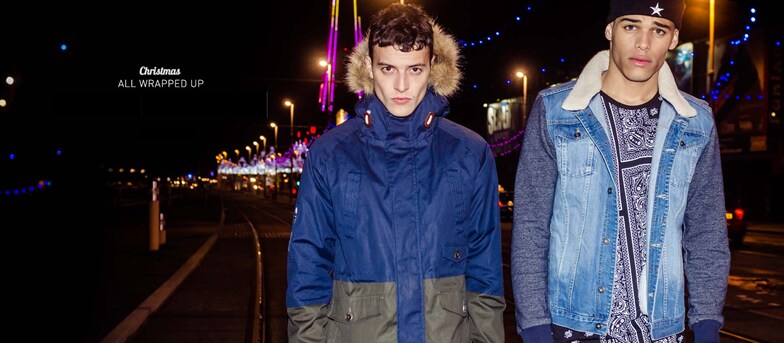 Date Posted: 11/12/2013
Tis' the season to be jolly!
We have created a dedicated Christmas section on our website to give you an ice cool navigation around Footasylum for all the season's goodies!
Condemned Nation, the most contemporary vintage brand we stock! A mixture of eclectic prints together with military influences makes its products a statement, must-have piece for your closet. And if you're dressing to impress this Christmas, this is just what you need.
So if you're not up for braving the cold and coming in-store to us, then let us come to you! We stock merchandise from the best brands around, from classics such as; Nike, Adidas and Converse, to up and coming street brands like; Glorious Gangsta and Projekts NYC.
There is such a variety to choose from, and the best bit is, you don't have to leave your house!
Get cosy and browse around our mens, womens and kids clothing, with a little help from our 'Gift Finder', Top 10's, and 'LookBooks'.
We have put together our top picks and favourite items for you or a loved one this season, as all out products look good on your loved ones too!
If you still can't decide on that hoody or those hi-top trainers, be it for yourself or as a gift, then why not take advantage of our giftcards?