From the most die-hard sneakerheads who wouldn't dare get a scuff on their pure white 90s to your regular everyday person hitting the gym in their favourite pair of beat up 180s. It translates across all cultures, demographics and fashion styles to the point where the Air Max is not just a sneaker: it's a way of life!

The story began when a fresh faced Tinker Hatfield who has been the lead designer of the Nike & Jordan footwear team for over 20 years, started working on the very first Air Max which was initially titled the 'Air Max Zero' but was shelved due to it being a little too ahead of it's time. Instead in 1987 Nike and Hatfield went on to create the Air Max 1 which was more of the moment and thankfully went on to lead one of the most iconic sneaker lines the Swoosh or any brand has ever seen.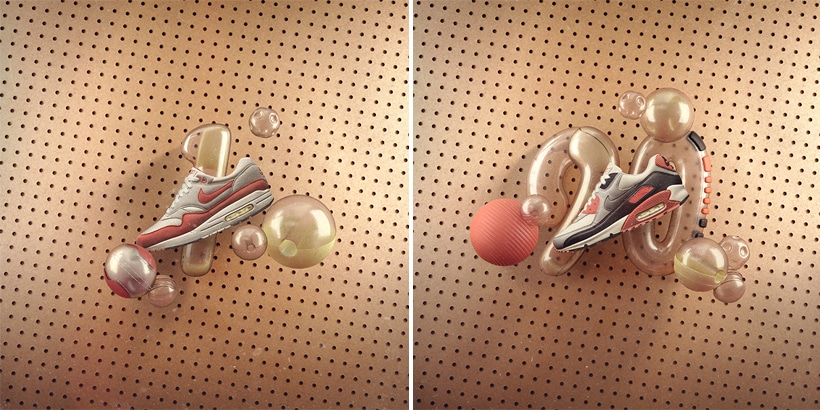 2 years later Nike dropped the Air Max Light, allowing for a much more comfortable and cushioned trainer. However the release of the Air Max 90 in 1990 changed everything, the fan favourite performance based sneaker was accompanied with intangible design sensibility, radiant bursts of infrared were highlighted on the cushioning in the heel of it's iconic black, red and white leather colour-way.
A year later the Air Max 180 was born, bringing with it a futuristic touch 9 years before the turn of a new millennium. The model 'expanded the window to the sole' with a 180 degrees of visible Air Max also including a mix of lighter fabrics and carefully designed sock lining allowing for the best results in casual or competitive performance situations. This technology continued to progress into the Air Max 93 as the possibilities extended with breakthroughs in blow moulding technology which allows more Air into the sneaker to provide cushioning into the heel for stability and comfort, paving the way for 270 degrees of Air.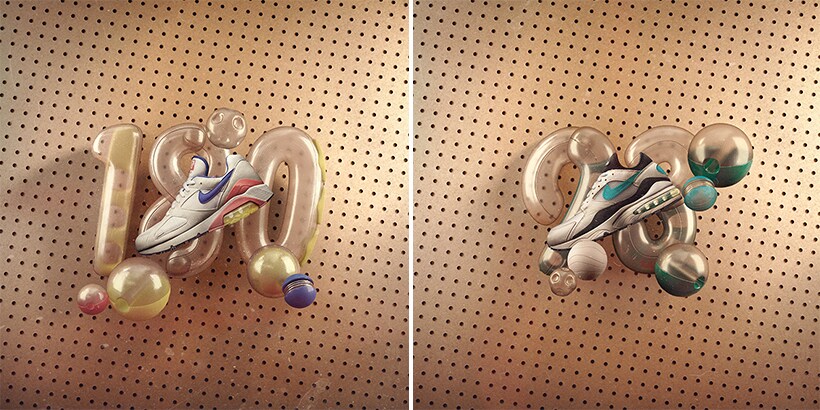 The Air Max 95 & 97 both brought unique silhouettes to the brand. The 95 drew inspiration from the human anatomy, the shoe's lines and loops draw close similarities to muscle fibres whilst the mudguard is a representation of the spine. The 97 was built for speed as it takes inspiration from Tokyo's high speed bullet trains.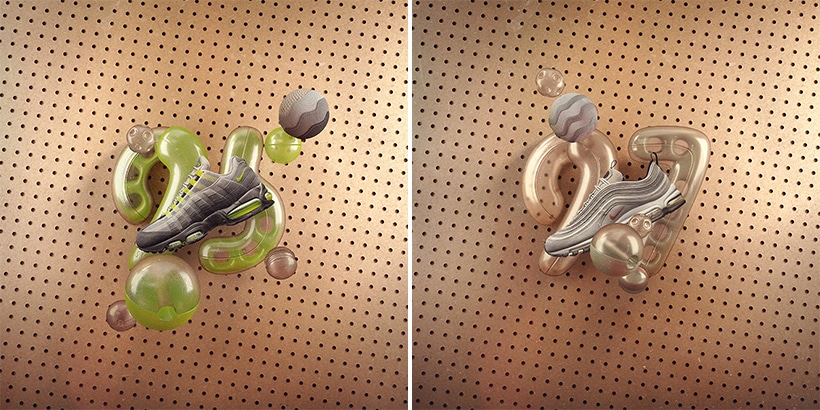 The 2003 & 360 editions all pushed for innovative uses in fabric and technology. A perforated upper in the Air Max 2003 implemented breathability into the users feet to always keep you dry. The 360 Air Max finally realised Nike's full potential for running on air through the 360 degree Air unit.

Whilst the latest Air Max 2015 edition uses the newest breathable mesh technology as well as a visible flywire lacing system to make sure there's substantial support for your feet, along with a full length Air unit giving the best heel support system since the shoes birth in 1987 the 2015 is future of the Air Max heritage.