This month's sneaker collector is Spanish Sneaker Magazine editor and blogger, Matilda Anton. Check out our interview to learn all about her collection and how she got into sneaker culture.
Nice to meet you Matilda! Tell us abit about the girl behind the collection.
Hi, I'm Matilda! I'm an editor for 'Sneakers Magazine' in Spain and also head the communication department of a fashion company here in Madrid.
I spend the most of my spare time reading or writing, either for the magazine or for my personal projects, like my blog
Taco Chicks
and the content for my social media profiles.
How long have you been collecting trainers for?
I've been into sneaker culture since I was very young. I was always researching new releases and buying trainers when I could.
When I lived with my parents they were the ones that had to pay for my shoes, so I couldn't get as many pairs as I wanted. But when I got my first job, I spent my first month's salary on a couple of pairs of Nike Air Max, so I guess that was the point when my collection started.
What first got you hooked on sneakers?
What really got me hooked into sneakers, is the story of the development and concept behind making a pair of shoes. It's not just something you wear! Every detail is made with a purpose or is a reflection of an inspiration used to create the shoe.
When you buy a new pair of sneakers you are also buying a story, a new concept, an improvement in technology. I can't understand when people say "But they are just shoes!". I think they are so much more than that.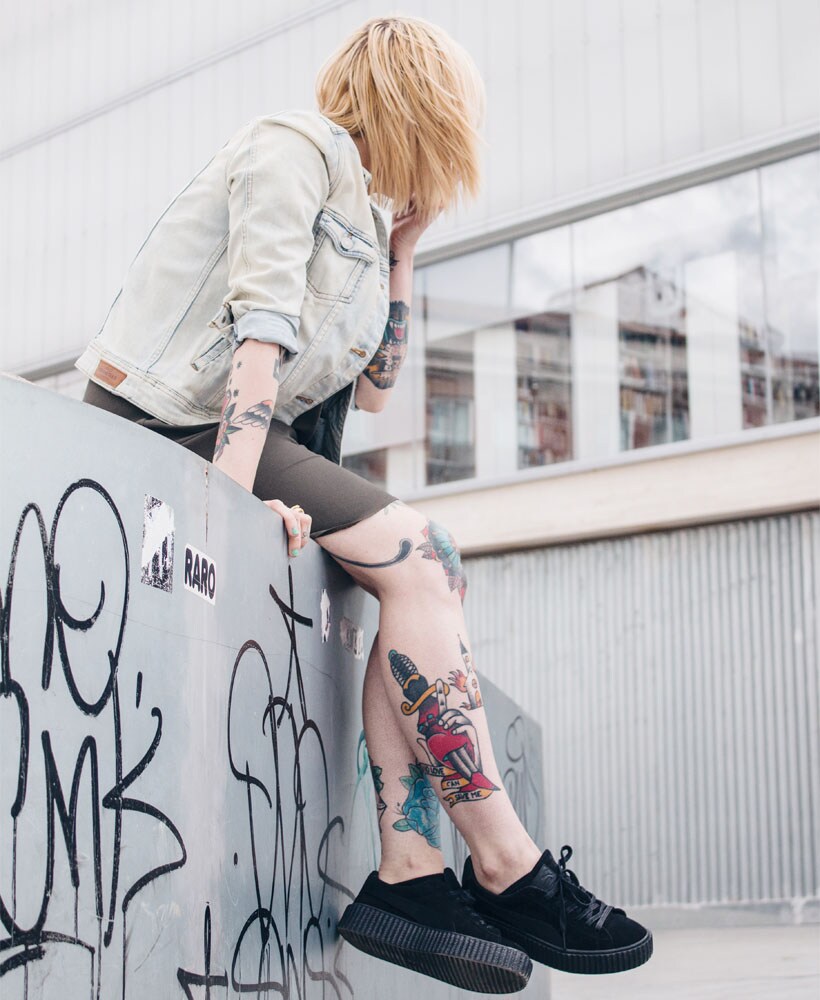 We hear that!
How many pairs do you own? Any favourites?
I don't own a super huge collection, I have around 90 pairs, maybe more, because I always forget how many pairs I have stored at my parents' place. But I did reduce my collection a few months ago, giving away pairs I didn't use.
I have some favourites: My pair of
Nike Air Presto
from the 'Genealogy of Free' pack and my pair of Nike Air Mariah, which were a present from my friends from my hometown. My Jordan XIII Hornets and Jordan XI Legend Blue are in the top five sneakers I own too.
Some classic picks.
But what makes you decide if a pair is worth buying?
It depends on lots of factors. If I need it, if it's a new silhouette and if I don't have any other pair in that colour, but the most of the time it's easier than that.
I believe in love at first sight, so if I see a pair and I love it, I just buy it, and it could be a super special limited edition or a general release. It just has to have something that makes me love it.
Do you rock or stock?
I rock almost all of my pairs. I have some of them that I don't wear because they're not my size, but I got them because I loved them and my size was not in stock anymore.
I think that sneakers are like wearable pieces of art, I think about just stocking some pairs to have a small museum of shoes at my own place. The 'one to rock, one to stock' method works for me, I have some pairs of
Air Prestos
that I bought twice because I loved them.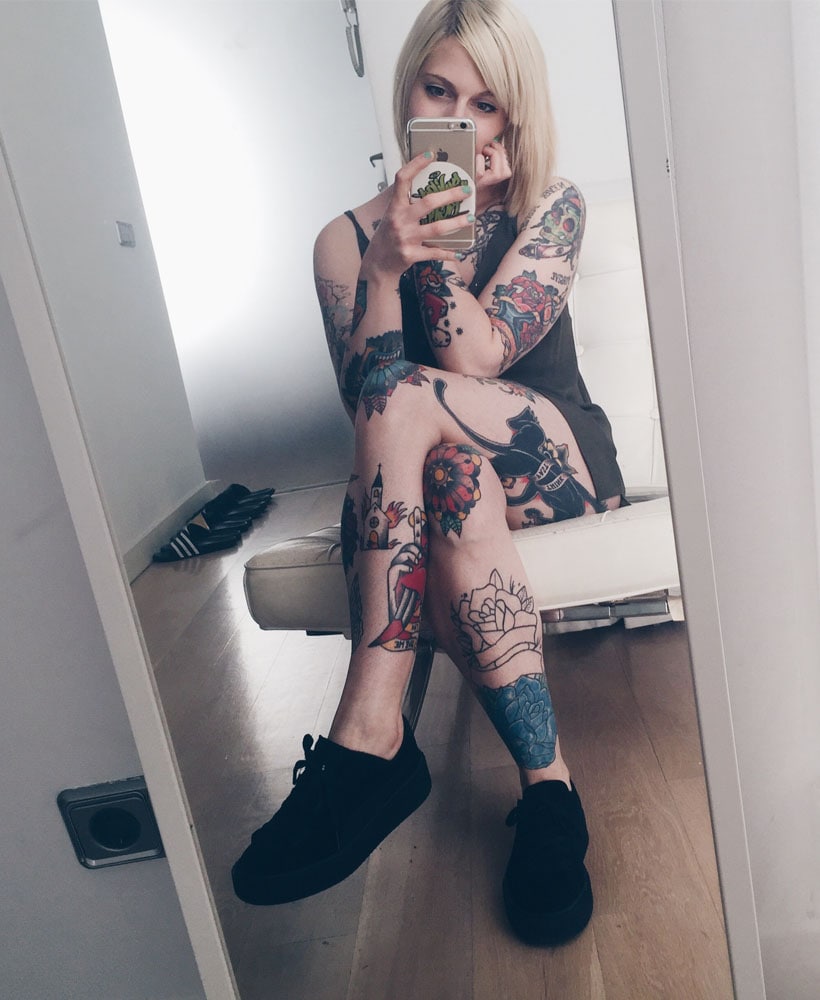 How do you wear your sneakers? Do you build outfits around them?
It's super easy for me to match my sneakers with my clothes. I nearly always wear black, grey or white clothes with denim, so all of my sneakers can be styled with my daily outfits.
I love super colourful and shiny trainers so wearing basic clothes helps to make the sneaker the most important piece of the outfit.
Can you give us some tips on how to take a decent sneaker shot?
People usually ask me which camera I use to take my pictures. I don't even own a camera, every picture I shoot is taken on an iPhone 6. The way I take pictures is so random, I like taking close ups of food but when it's a sneaker related picture I go further.
I like having a clean background, like a white wall or light coloured sheets. Most of my pictures are taken in my small apartment, so I have just a few spots to take my pictures.
Try to be creative with your images, you can take an awesome sneaker picture without going to the best location in town and without using any props. Any idea is good if you know how to materialize it. Also, less is more, keep it simple.
What are the top three silhouettes that every serious sneakerhead should own?
This is a difficult question, but I would say,
Nike Air Max 1
,
Nike Air Presto
and some
Adidas EQT
. I think those three silhouettes are iconic and some of the most important pairs in my collection.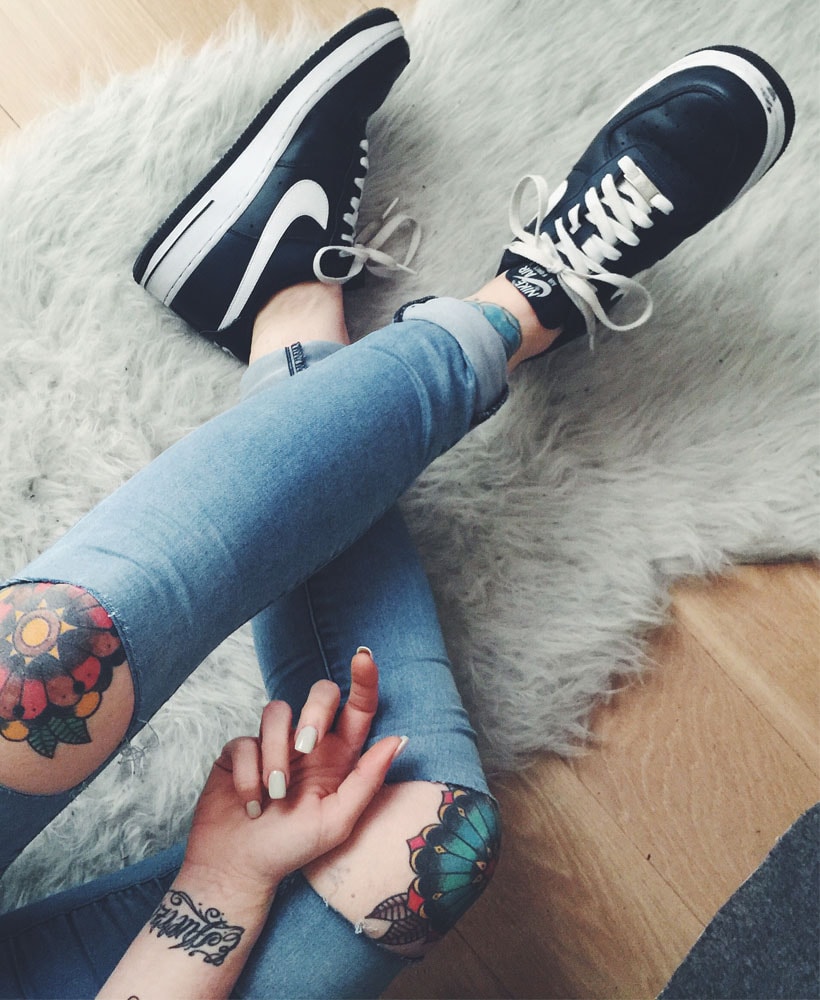 What's going to be your next cop?
I really want to cop a pair of adidas Ultraboost Uncaged, but I'm still trying to decide which colour I should get! Also, I'm completely in love with the upcoming releases of the
Nike Air Presto,
so this is going to be a tough month *laughs*.
Thanks for taking to us Matilda! Where can people see more of your collection?
Instagram:
@matildaedge
Facebook:
www.facebook.com/tacochicksarmy
Snapchat: @matilda.edge
Blog:
www.tacochicks.com