Sneaker collector and
@POVoutfit
creator,
Carl
, knows what's good. We sat down with him to talk sneaker education and getting the perfect outfit shot.
Hi Carl, nice to meet you. Tell us a bit about the guy behind the collection.
I live in Warrington, Cheshire. I'm currently in my final year at university studying for a degree in Computer Studies. I have a passion for photography, fashion and footwear and I'm the creator of the IG account,
@POVoutfit
.
What first got you hooked on sneakers?
When I was in high school I used to beg my mum every day for a pair of the Air Force 1 High in white. I've always been a fan of all-white sneakers, and eventually my mum bought them for me and I treasured them. I cleaned them with a toothbrush every time I wore them!
What really got me hooked was when I got my first pair of the Jordan 3 from the 2011 release, which were and always will be my favourites.
It was the shoe that got me into sneakers simply because of the elephant print design and its history. I could go on for hours explaining how much I adore them!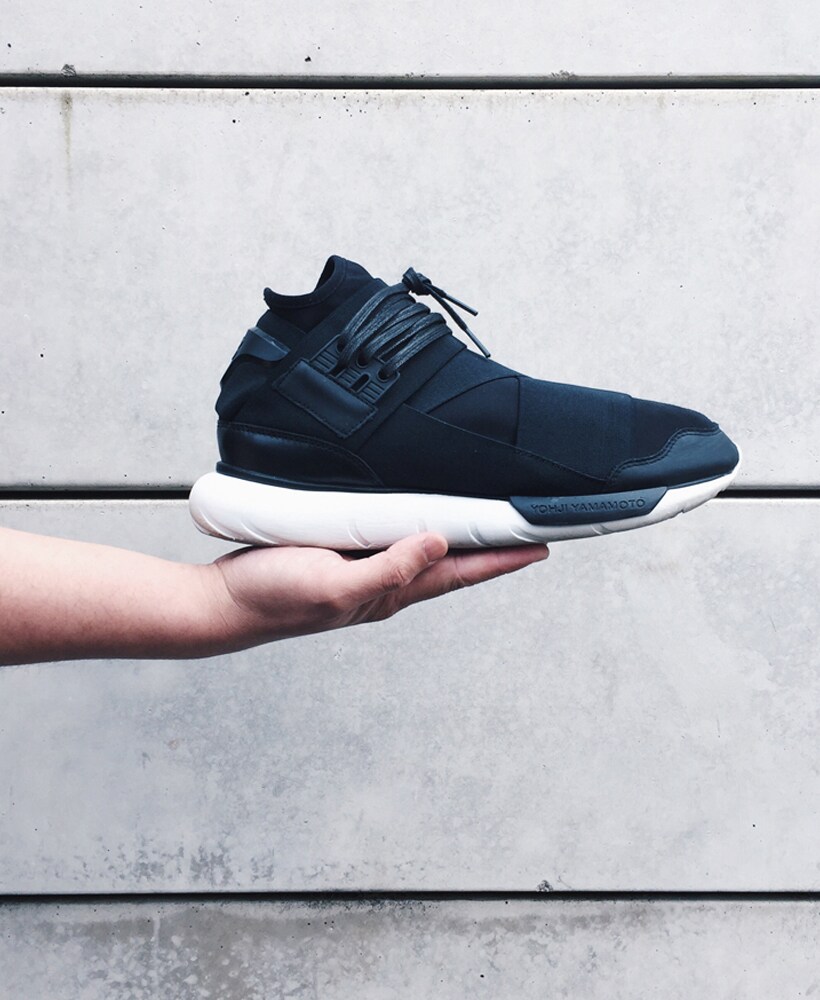 That elephant print is definitely iconic.
How long have you been collecting trainers for?
I started collecting just after high school, about six years ago. Around that time, my favourite pair was the Jordan 3 White Cement, which I copped from eBay.
What I didn't know was that it was actually a fake pair of shoes! At the time I didn't have enough knowledge to identify the differences between a real and a fake pair of sneaks.
It was only when someone told me they weren't real, that I decided to educate myself. Now I have a much better understanding about sneakers, and eventually managed to cop a real pair of Jordan 3s.
A hard lesson learned!
How many pairs of sneakers do you own? Do you have any favourites?
I have around 50-60 pairs of sneakers. I used to own a lot more until I decided to cut down.
Most of my collection consists of general releases, runners and Jordans. My current favourites are the Air Jordan 1s and the adidas Ultra Boost to name a few.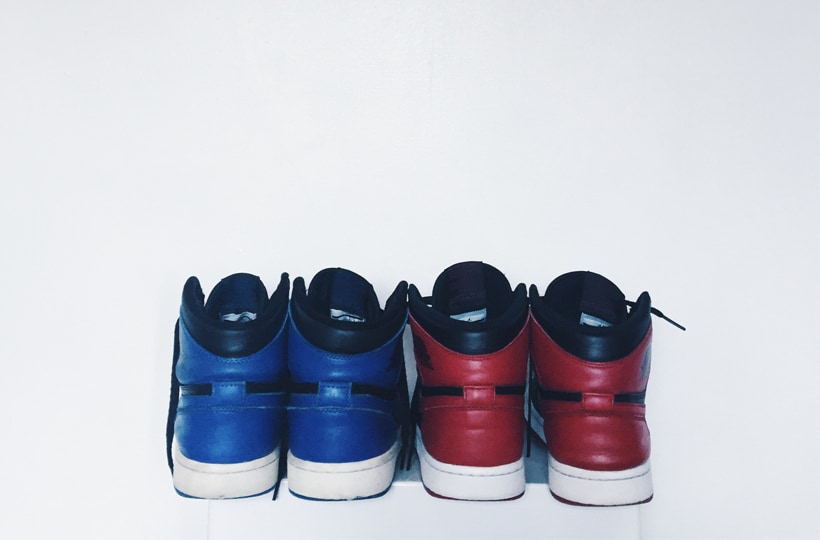 What makes you decide if a pair is worth buying?
Firstly, I decide if I simply like the shoe and secondly, if I can pull them off with my outfit. I tend to go for simple and wearable designs.
I am the type to buy what I actually like, instead of just copping the most-hyped sneakers. I think that there is a little hype beast in all of us, but I try not to fall into trends.
Do you rock or stock?
I am definitely one to rock all of my sneakers and I always buy shoes with the intention of wearing them. I have to admit though, it does hurt me a little bit every time I un-DS a new pair.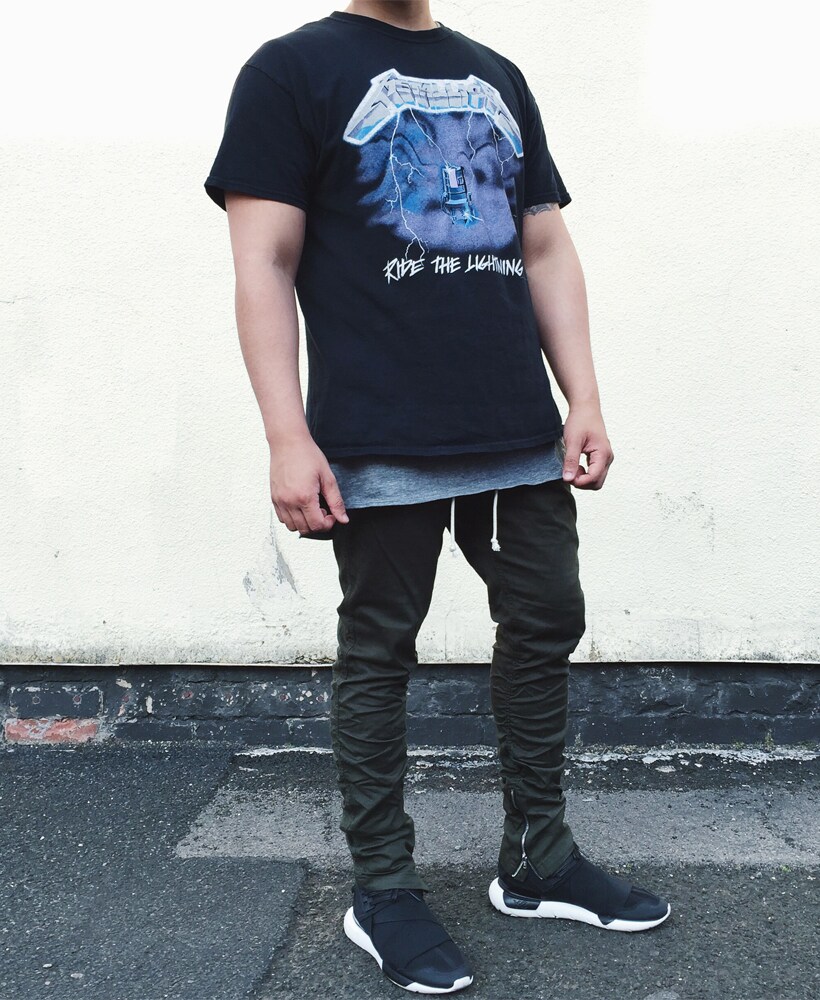 We feel your pain, man.
How do you style your sneakers? Do you build outfits around them?
I like to keep my footwear as clean as I can, as footwear is definitely a major staple for completing an outfit. Personally, I can't stand having dirty shoes or even the slightest mark, it's like an OCD of mine.
For outfits however, I create one in my head first, and then decide which shoe complements the outfit. But usually, I like to dress down and stay comfortable, so most of the time I wear my adidas Ultra Boost because they are the comfiest shoes I have ever worn.
What's your craziest sneaker story? Ever gone to lengths to get a pair?
I camped out with a friend for the Yeezy Boost 350 in the Moonrock colour way. It was the first time I ever camped, and it poured down for the entire day and night. Would I do it again? Probably not, unless it's for a really special shoe.
One thing that got me through that night though, was that my girlfriend ordered me a Chinese takeaway by surprise, she's definitely a keeper!
That's some serious sneaker dedication.
You have a fire IG account, can you give us some pointers on taking a decent sneaker photo?
I have always had a minimalist style when it comes to taking a sneaker photo, especially on Instagram. I try to keep them as clean as possible, using a plain background to highlight the shoe's details in a way that looks consistent.
Less is definitely more, so I stay away from using crazy filters or anything that makes my photos look too different on my feed. Lighting is a key factor, as it makes the pictures look so much more professional and clear.
Another tip is trial and error, and as they say, practice makes perfect. Editing photos can become easier the more you practice.
Thanks for the tips Carl. What's going to be your next cop?
There are so many upcoming sneakers I want, but the one I am most looking forward to is the Air Jordan 1 Bred that is apparently releasing this September.
I might just have to get multiple pairs of that as I like to wear Jordan 1s a lot, especially in this colourway.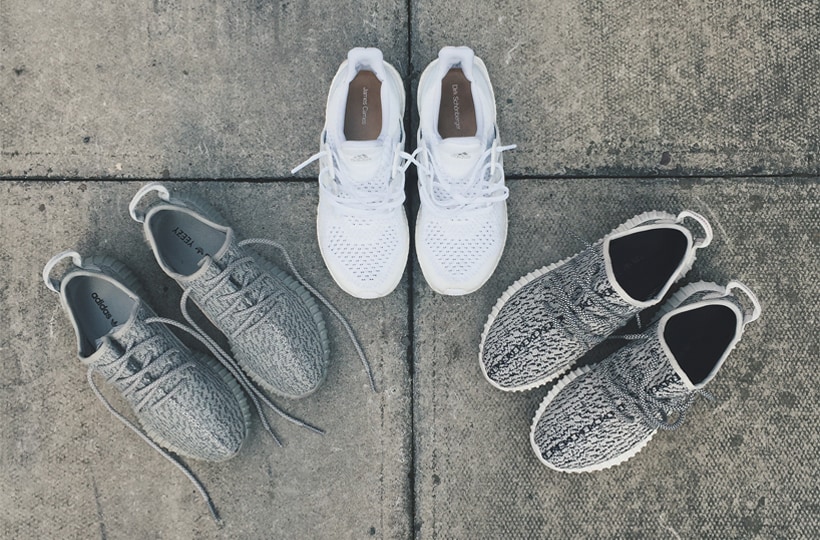 Where can we look up your sneaker styling?
You can follow my personal account at
@carlkho_
and my other account
@POVoutfit
.
Thanks for talking to us Carl, we can't wait to see what's next for you on IG!