With summer just around the corner (I promise you the sun will come back at some point), it's time to slide into something a little more comfortable.
But first, a history lesson.
When you think of slides, it's the original Adilette that springs to mind. You can see it now, white socks, the iconic three-striped slider and shorts as you step out of the kitchen to put the bins out. Or, maybe your feet are nestled in Adlilettes (accidentally sockless) on the early-morning airport run, toes losing their colour as you stand on the Esso forecourt filling up and wondering why you ever agreed to this. Just what adidas designed them for.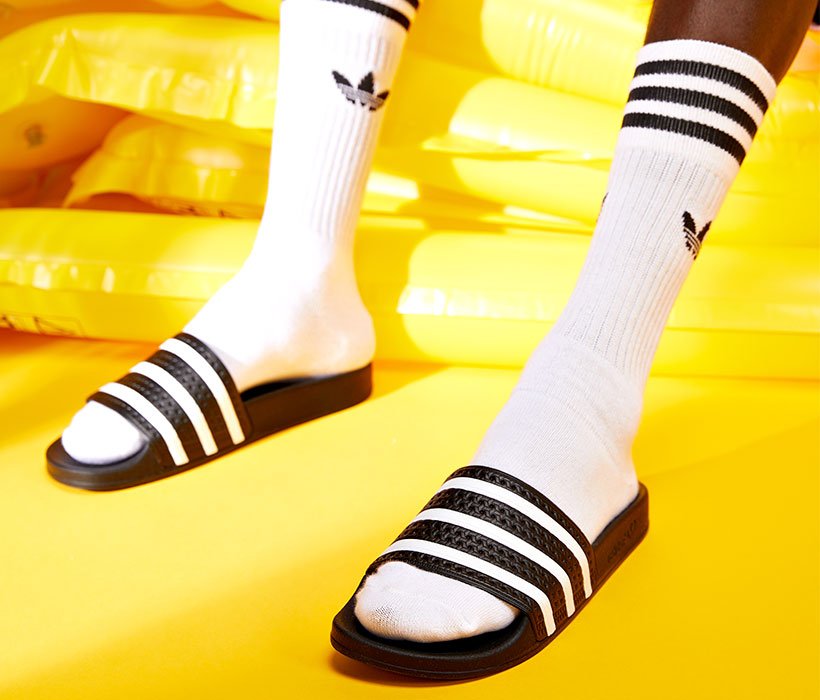 From the back yard to the beach, from holiday resorts to shopping centres, the humble slide has been worn in every situation (bar weddings, I hope) – but the shoe was, originally, created in the 60's by adidas as a means to protect the German football team from the horrors that lurk in communal showers. It's now one of adidas' best-ever sellers
Since then, the design has been reproduced by countless brands, finding itself flogged for £1 in beachside kiosks, and for hundreds of pounds via high-fashion shows. This means that for the discerning slide-aficionado, there's a wealth of styles to choose from – more than enough to see you through the great British summer and a few sun-soaked getaways.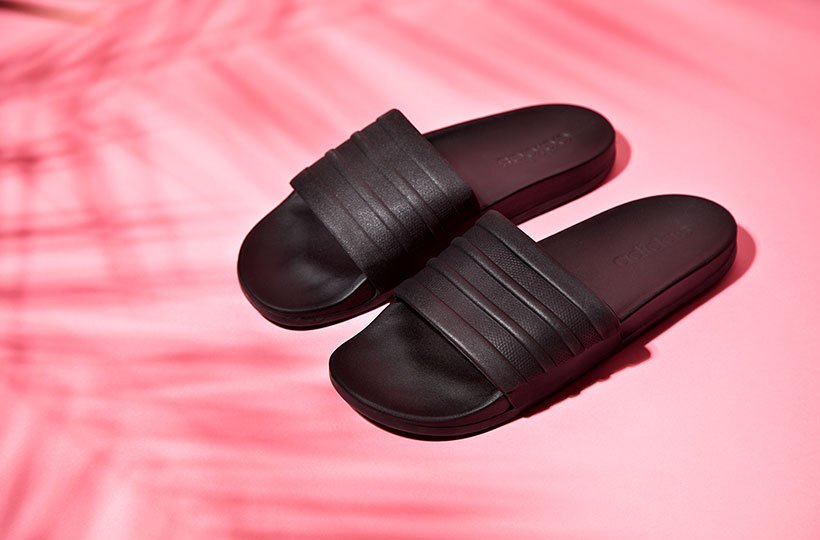 The adilette cloudfoam slide is a pillow-soft update to the tired and tested formula. Monochrome colourways give the slide a modern feel, with adi's cloudfoam cushioning doing the rest. Cushty.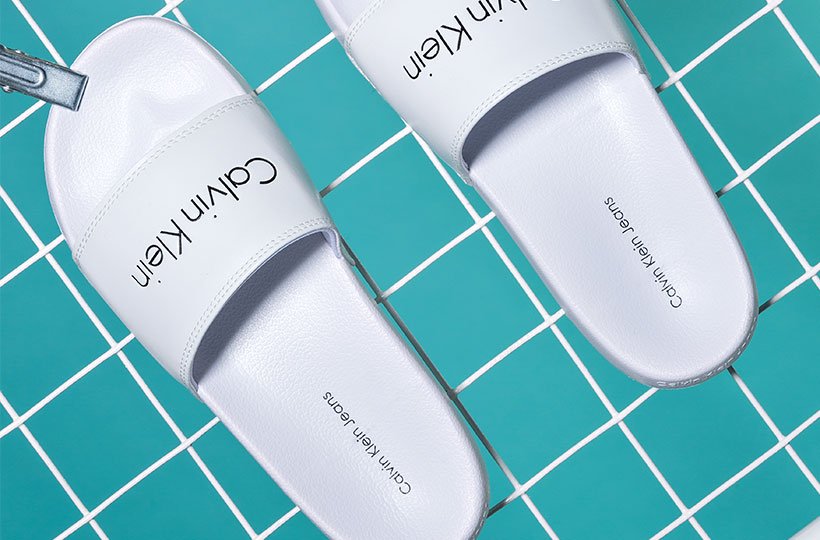 Masters of minimalism Calvin Klien use contrasting textures to elevate the slide from a post-workout must to a summer essential. Thick canvas bands in 6 shades mean there's a colourway for every conceivable outfit. Might as well double up.
Nike's take on the pool slide was always going to be an instant classic. The Benassi Slide is constructed with a soft foam footbed and outsole for lightweight comfort, and the Nike Sportswear logo emblazoned across the forefoot strap. You can't go wrong.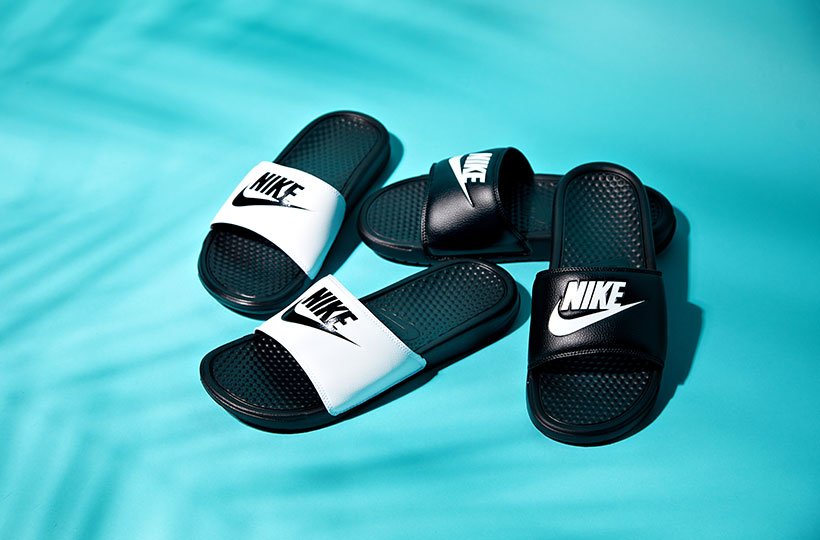 Shop the
full collection of slides
, or visit the
Holiday Shop
for everything you need to pack before heading to the airport.