Step Into Spring with Retro Runners and 90s Style Boots - #GirlsGotKicks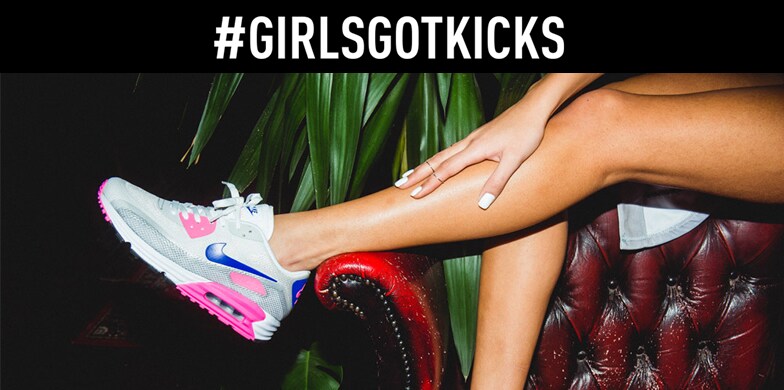 Date Posted: 28/02/2014
Spring is just around the corner and here at Footasylum we are loving the latest fashion trends set to be big once the weather warms up. If you're planning your Spring/Summer 2014 wardrobe, check out our #GIRLSGOTKICKS new season edit for all of our latest fashion updates from your favourite footwear brands.
If you're looking for a new pair of trainers to update your look for Spring, you've come to the right place. At Footasylum we have the very best footwear brands in the latest styles, from Nike trainers to Dr Martens boots, all updated for Spring/Summer 2014.
Nike has released a new line of Roshe Run styles and colourways to get you bang on trend this Spring. Fondant shades and laidback simplicity were spotted everywhere on the runway this season. Nike Roshe Run has taken inspiration to create the perfect trainers to take you through Spring and Summer this year. Pastel pink, mint and coral shades will have you counting down the days to Summer. Pair with a powder blue shift dress or ripped jeans to look the part this Spring.
Channelling the 90s vibe, a lot of our favourite brands have come over all retro, with neon colours and old school styling. Check out new lines from the likes of Adidas Originals, Nike Air Max and New Balance if you're loving the 90s resurgence this season.
If you're looking for a shoe with attitude to take you into spring this year, Kickers Hi Core leather boots will toughen up any outfit with their chunky grip sole and contrast stitching. Bold, clashing colours were also seen on the runway – wear your Kickers Hi Core with bright primary colours or clash with vibrant patterns for a look that is sure to make you stand out from the crowd.