Prepare Your Wardrobe for Autumn with Some All New Footasylum Releases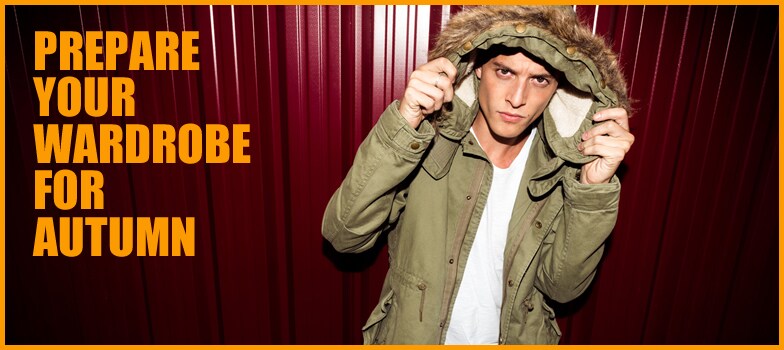 Date Posted: 12/08/2013
Well, whether we want to admit it or not, Autumn is here and it's time to start thinking about a whole new wardrobe to help us brave the elements. For many of us around the United Kingdom, it actually feels like we have skipped straight from summer to winter but don't fear, as we have been working relentlessly to ensure we have the perfect Autumn/Winter selections.
In conjunction with this, we are celebrating the start of the 2013-2014 academic campaign with an all-new student lockin category. This – as always – will contain all our suggestions for the coolest new vibes and looks as well as special offers and even competitions. In fact, we already have one promotion running which gives the lucky winner the chance to get £250 of fantastic Footasylum attire. And, for your peace of mind – all of our student action is verified by none other than Unidays, the home of student discounts.
New for September and in preparation for the autumn weather at Footasylum are key trends streetwear, a plethora of brand new Nike releases such as Air Max, Jordans and also Nike Roshe and more from Converse. Why not be the first to get their order in and be a trend setter? We have the very latest Retro high tops, Kobe 8 systems and also Lebron X Lows as well – you can see all of the latest Nike drops by clicking here.
If you are looking to get your autumn style sorted sooner rather than later, we are delighted to announce that our ever-popular social platform is back live over at https://social.footasylum.com. Here you can get involved with any of the aforementioned student deals, read our magazine, see other competition and even chat with your mates about any of the looks or sneakers you have found at Footasylum!