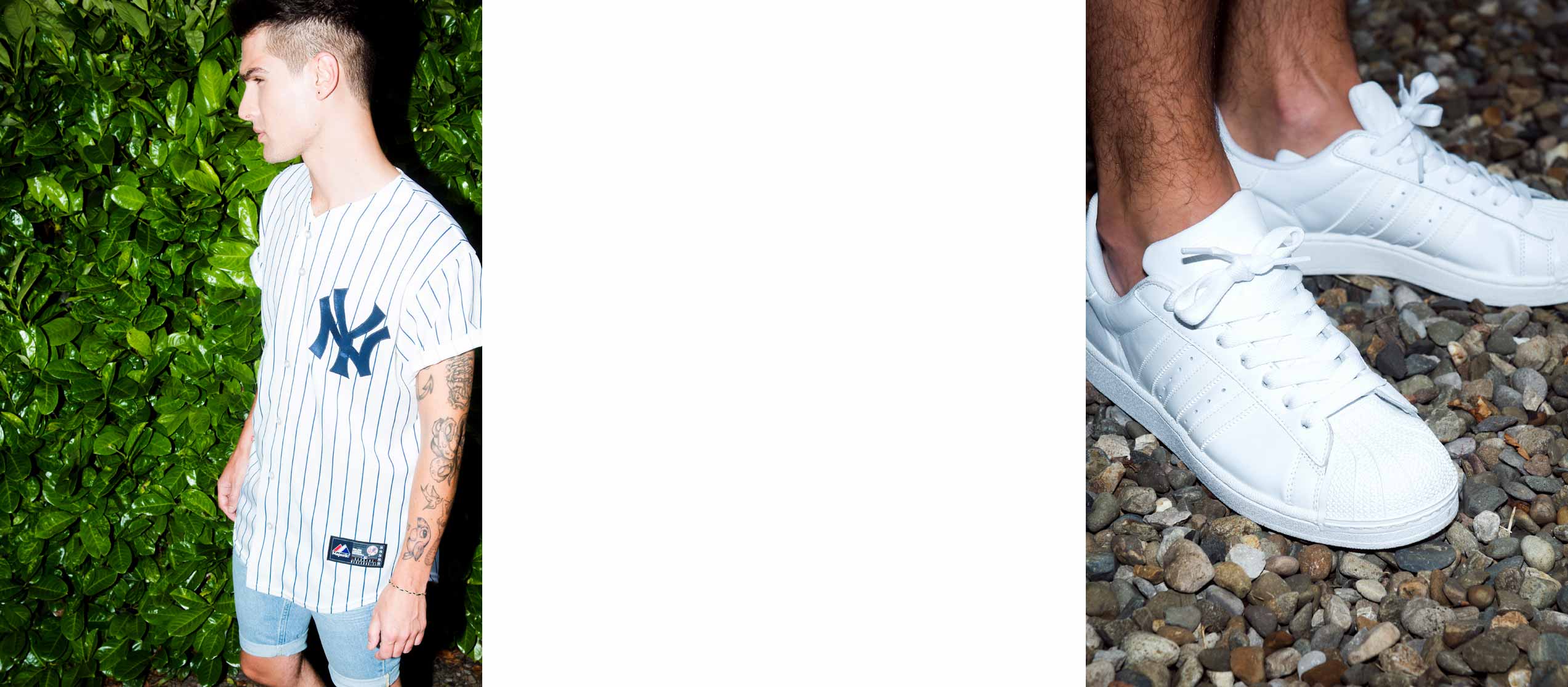 Get The Park Life Looks
With this incredible heatwave set to continue, we've pieced together some key looks to help you cope with the Summer Sun whilst still looking fresh. The Park Life Get The Looks feature key trends from our leading brands; combining American sportswear, washed out denim, and lightweight mesh to deliver four on point outfits.

1/4

Park Life Look 1

American Sportswear is high on the trend list right now. Baseball jerseys are leading the way, perfect for the transition from daytime to night out. Rock out with some vintage Adidas Superstar II kicks; and break up the colour with some washed out denim.

Buy This Look

2/4

Park Life Look 2

Lightweight mesh is the material of choice for the active; keep cool with a Majestic's Oakland Raiders vest. Add some elasticated shorts for comfort, and tie the outfit together with the grey scale Tape Camo pack from Nike. Urban sportswear at its finest.

Buy This Look

3/4

Park Life Look 3

Stay casual and on trend with this combination look from Projekts NYC. Pairing a white mesh panelled tee with contrasting black detailed shorts keeps you cool and ready for any situation. Top off the outfit with some retro Nike for added comfort.

Buy This Look

4/4

Park Life Look 4

A graphic printed vest from Hype paired with some Asylum bleach washed denim shorts, rolled above the knee, is ideal for embracing the British Summertime. Throw in some timeless retro runners in the form of the Nike Air Max 1 to complete the look.

Buy This Look
View all Park Life Looks
We've got Summer fashion on lockdown, any outfit for any situation with our latest Get The Looks. Park Life features outfits created from top brands such as Majestic and Projekts NYC, right through to Hype and Asylum; with the outfits completed using key footwear styles, including Air Max 1s from Nike, and the Superstar II by Adidas..