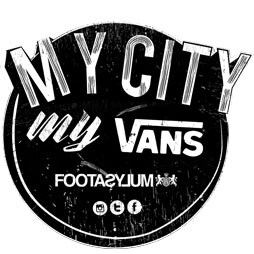 #

MyCityMyVans
Six
Artists.

Three

Cities.

One

Vans.
What's going down?

Footasylum and Vans have teamed up for the ultimate customised kicks competition, using the world's greatest skater sneak as the canvas for a city takeover like you've never seen before.

Taking on the biggest up-and-coming artists in Manchester, Birmingham and London, we asked six creative souls to customise a pair of Vans Old Skools using their city as the inspiration. From sidewalk themes to super-secret techniques, each pair of creps is one-of-a-kind and can't be found anywhere else.


Find Out How to Enter

Manchester Thursday 9th April 13:00

Birmingham Friday 10th April 13:00

London Saturday 11th April 13:00
Six
Artists.
MANCHESTER

/

BIRMINGHAM

/

LONDON