Living Up to The Hype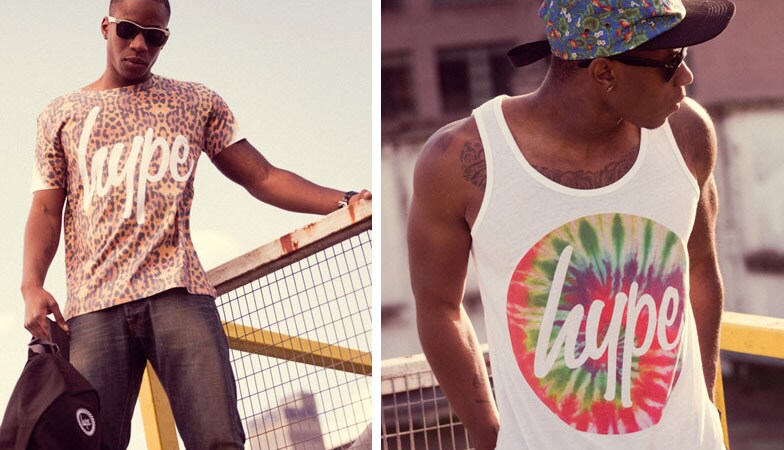 Date Posted: 26/06/2013
Many brands come on to the market; indeed we have seen them all here at Footasylum. Some live up their billing and others fade away, but rarely do we see a brand get pretty much immediate recognition quite like Hype. Fittingly named, Hype has had a tumultuous month in which they opened a pop-up in Shoreditch and have started to set themes at events around the country. Anyone who was lucky enough to attend this month's Parklife Weekender will have notice a flurry of distinctive Hype tees all around Heaton Park.
The brand is instantly recognisable due to their wicked graphics and bright motifs and we just can't get enough of them here at Footasylum HQ. So much so that we have even put some of the sweet threads in our all new festivals essential section – such as the Represent All Over Sub T-Shirt or the ever popular Flower Circle T-Shirt.
It has been a meteoric rise for the label, which was pretty much non-existent as little as two years ago – so much so that Hype is now being spoken about all around the globe. We have noticed a lot of buzz about their distinctive products over at The Social as well which means you guys must be loving them too!
Extra good news this week as well peeps as the fantastic Footasylum sale is now in full flow! There are loads of other great Hype products in the mix as well as some classic items from the likes of Beck & Hersey and Creative Freedom. So, keep your eyes peeled for some more magic from Hype and go and fill your boots at the Footasylum sale before stocks run out. Could be perfect for some last minute festival shopping. As always, be sure to get involved over at our all new social hub where you can share your thoughts and earn loads of points!