Introducing Underated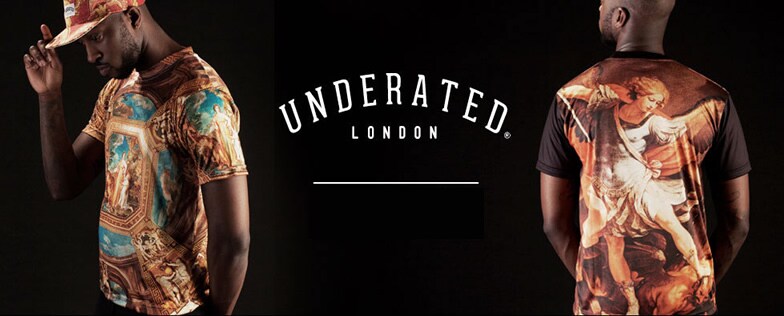 Date Posted: 15/10/2013
Footasylum just love finding you fantastic new fashion brands for you to try out and we think we have come across an absolute blinder in Underated. Hailing from our country's fine capital, this label has managed to find a seamless blend of modern stylistics, streetwear and the height of modern fashion. As any of you fashionistas will be well aware, this year has been all about funky tees with strong motifs and patterns – a vibe that Underated London has undoubtedly embraced. These kids are pretty new on the block so we are still growing our catalogue but we still have plenty to choose from, such as their great Corinthians Mesh T-Shirt or Paisley Vest designs!
The guys at Underated are very conscious that the fashion industry has become over saturated with mediocre brands and therefore set out to make a difference with their innovative approach. As you will see from taking a look through our full Underated selection, there are t-shirts and vests that will make you stand out from any crowd. We only stock merchandise from brands that we think are truly special and we wouldn't be surprised if you saw a lot more from this emerging British brand over the coming weeks and months.
If you are looking for some sweet modern threads and want garments that encapsulate street culture and bold renaissance imagery then we strongly advise that you have a good gander at our Underated range and place an order while stocks last!
Choose a lifestyle brand which guarantees premium quality, trend setting designs and absolute uniqueness. What's more, you don't even need to break the bank to get your hands on some brand new Underated items with Footasylum – we have prices starting from as little as £29.99 so what are you waiting for? Fill your boots!