Galactic Hype Vests Set to Take Summer by Storm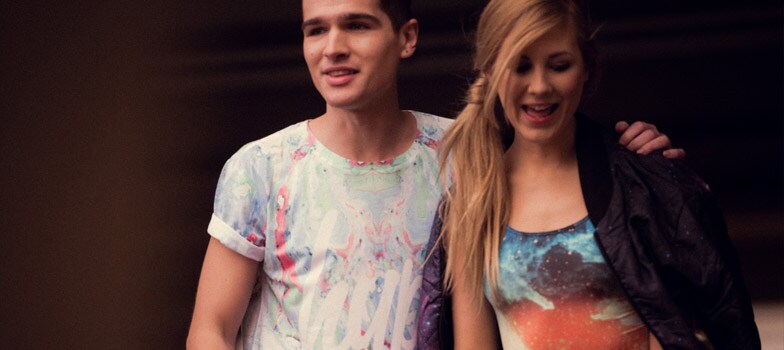 Date Posted: 22/06/2013
Hype is undoubtedly the brand to get you in the mood for the summer this year. Their flamboyant and vibrant motifs have been getting us very excited here at Footasylum HQ for quite some time now and the sunny weather makes their vest, t-shirts and trousers absolutely perfect for anyone looking to make an impression.
The popularity of Hype has been growing for a while due to the urban feel to their products, such as the Hype Dye Splat T-Shirt or even the standard Hype Tie Dye T-Shirt. Leopard print for lads is really growing this year and Hype has been one of the first fashion brands to cotton on this (excuse the pun!). Why not take a look at the Hype Leopard Flower Sub T-Shirt and see if this is set to be your look this summertime!
If this isn't quite your bag, then you should definitely head over to the Footasylum Get The Look section, where we have outlined some of our favourite items. All of our biggest brands such as Jack & Jones, Layer Nation and Nike are there complete with some expert from the tram here at Footasylum.
So, as the hoodies, jackets and winter trousers get traded in for some cutting edge t-shirts, polo shirts, vest and shorts this summer – make sure you are bang on trend with Footasylum. Don't forget that we also have an incredible range of men's and women's trainers as well, all of which can be discussed on our all new social hub at The Social.